Wigan's 12-4 Grand Final win over Warrington was the "perfect" send-off for boss Shaun Wane and the Warriors' departing stars.
The final hooter at Old Trafford on Saturday night sparked emotional celebrations for Wigan, with Wane ending his 30-year association with his home-town club and key players Sam Tomkins, John Bateman and Ryan Sutton also set to leave.
Wane, who worked for Wigan as a player, scout and coach, will take up a role as high performance coach with the Scottish Rugby Union later this month.
The 54-year-old bowed out on a high as he clinched the sixth trophy of six years as Wigan boss. In their 10th Grand Final appearance, Wigan brought the curtain down on the Wane era with a fifth Super League title.
"It's coming to an end, it's the perfect way to finish and I am so happy for my staff and all the players who are leaving," a tearful Wane told Sky Sports.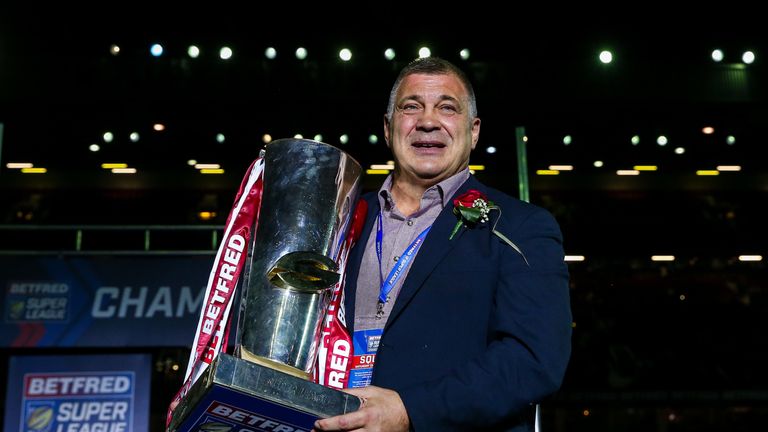 "I've got so much respect for the players. I just wanted the win against a champion team like Warrington. I am a Wigan lad, born and bred, and I have lived the dream for many years. It is an outstanding feeling."
Tomkins, who will join Catalans Dragons next season, believes that the club will not miss the likes of himself, Bateman and Sutton, but Wane is another matter.
"Wigan is a great club and they have that conveyor belt of young talent and world-class players so they will come through, " Tomkins told Sky Sports.
"Shaun leaving is the most significant one because he has done a lot for this club over the 30 years he has been a player and a coach. He deserved a Grand Final ring more than anyone."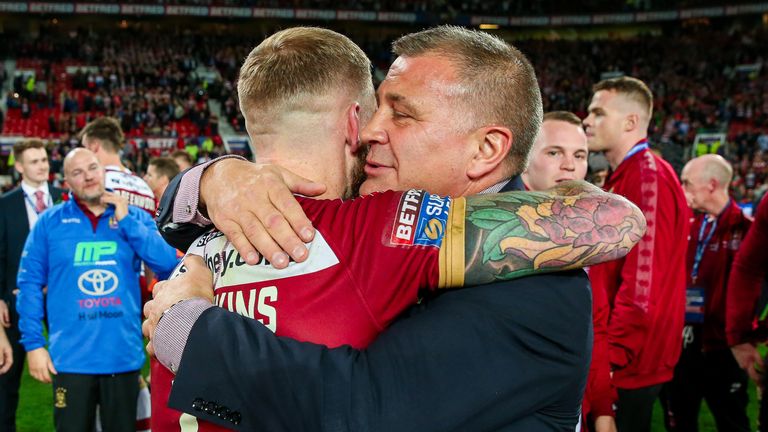 Wigan skipper Sean O'Loughlin was also full of praise for Wane, saying: "It is going to be tough without Shaun Wane - he has been fantastic for us and we all owe him a lot. He will be missed."