Jep-set lifestyle
Leeds Rhinos president Harry Jepson OBE is the subject of this week's Super League Super Men.
Last Updated: 14/08/12 11:35am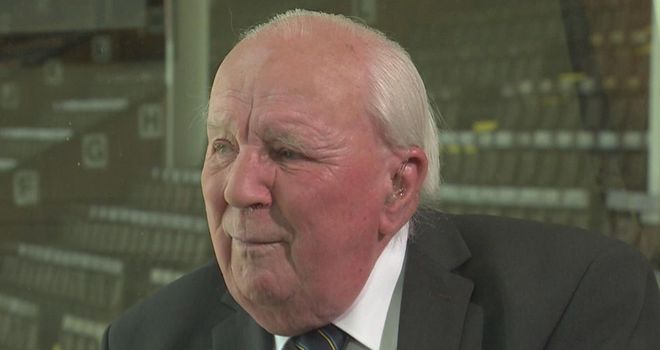 He was just eight years old when he first happened upon this sporting upstart and so began a relationship that has endured through a World War and many revolutions of its own.
Mr Jepson OBE tells us about his life in rugby league in this week's Super League Super Men. It is an enthralling tale of passion and commitment that began in Hunslet where he grew up.
He talks of bumping into the legendary player Gus Risman, while marching through Algiers in the Second World War; of meeting Jean Galia, the founding father of league in France; and of encountering prejudice from rugby union administrators who turfed him out of a club because of his connections with the 'forbidden code'.
These are events many of today's generation can only experience by listening to the words of a real, true stalwart of the game, who went there and did that.
Harry still never misses a game at Headingley, where he is president of Leeds Rhinos. His association with the club dates back to the early 80s, and as Football Director there he helped bring stars like Eric Grothe and Andrew Ettingshausen to the club.
And that just clips the iceberg when it comes to his wider influence in the game and, yes, he was one of the RFL administrators who were instrumental in the birth of Super League.
He is rugby league's walking, talking history, and he's as entertaining now as he ever was.
In Sam's Super Tries, Sam Tomkins catches up with a man whose career has also hit the heights, as a player for Bradford Bulls and Great Britain. He's England's coach now, but Steve McNamara turns back the clock to 1997 to celebrate a try he scored for the Bulls. He admits it's not one of many, but it's one he'll never forget.