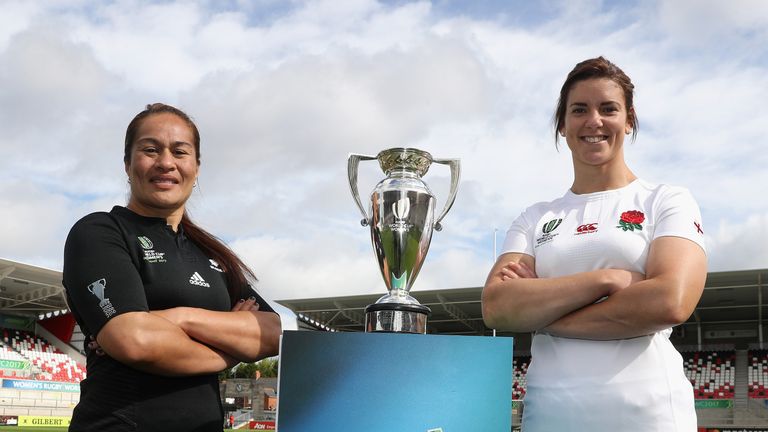 Reigning champions England will take on New Zealand on Saturday night at the Kingspan Stadium in a bid to win back-to-back Women's Rugby World Cup titles.
It will be the fourth time in the competition's history that these two sides have met to contest the game's ultimate prize and with them being ranked first and second in the world respectively it will be a fitting finale to WRWC 2017.
The two teams last met as recently as June this year at the Rotorua International Stadium and on that day England scored five tries and prevailed 29-21 in challenging conditions.
During this competition, the Black Ferns' route to the final has seen them score 42 tries - 13 of which have come from winger Portia Woodman.
They progressed comfortably out of their group before meeting the USA in the semi-final.
The Women's Eagles pushed them for 40 minutes before Glenn Moore's side moved up a gear and secured their final place with a 45-12 victory.
Moore has made one change to the side that beat the USA with Kristina Sue being named on the bench as he returns to a five-three forwards to backs split.
The head coach believes that his side have moved on since their last meeting with England and can't wait for this next encounter to begin;
"The team has been working hard on and off the field to make sure we have absolute clarity," he said.

"We've made major improvements since the June Series and dialled it up even more during this tournament.
"You're going to see the two best teams in the world really go at it. I'm excited to see our team play and I am so proud of them."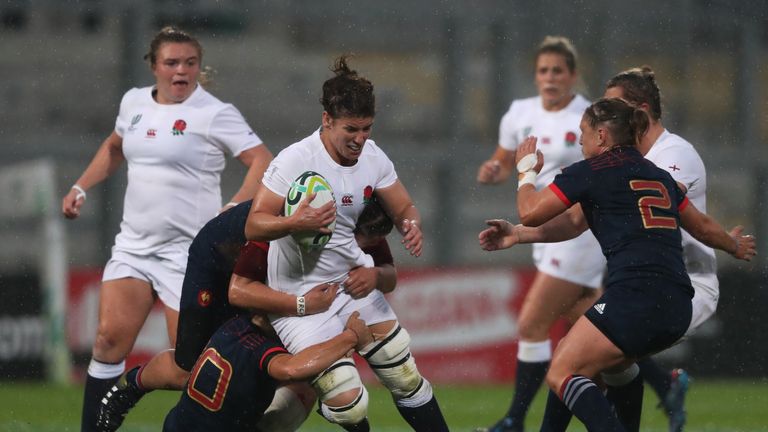 England's road to the final culminated with a physical and intense clash in wet conditions with France.
After being tied at 3-3 at the break Simon Middleton's team applied the pressure in the second half with 17 unanswered points to win 20-3.
However, the victory was tainted by Danielle Waterman, the only player to have played in every game, suffering a concussion and as a result, she misses out on taking part in her fourth World Cup final.
Waterman's absence means that Megan Jones comes in and will start at outside centre with Emily Scarratt shifting to full back. Amy Wilson-Hardy moves onto the bench.
The forwards remain unchanged with Sarah Hunter captaining from No 8 and she has highlighted the keys to potential success on Saturday;
"They have a strong pack that will give their backs front foot ball to play with, and that's key," Hunter said.
"We've seen their backs and how they've played in the tournament. Their half backs are very smart and make good decisions and if you give their back three time and space, they'll exploit it.
"We know we'll have to be spot on with everything we do to not give them ball to play with."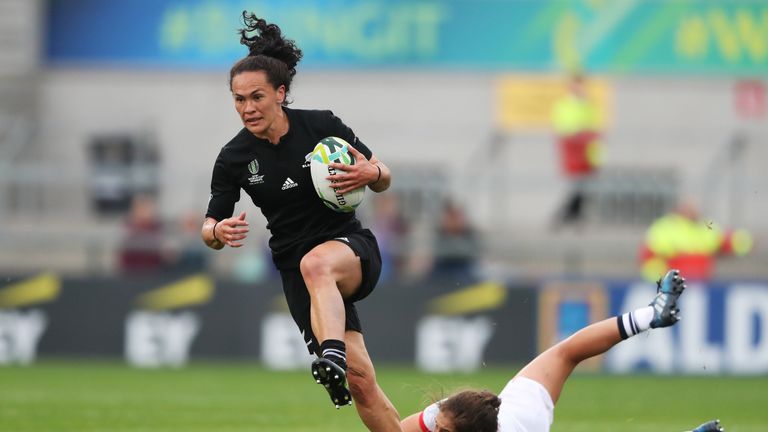 With Woodman, Selica Winiata and Renee Wickliffe igniting the competition with their strike running from the back three and the quality of the skill sets housed in the Kiwi pack, England will have their hands full.
The spotlight will be firmly placed on the kicking games of Katy Mclean and Natasha Hunt and defensively the Red Roses must be on the money.
Starving New Zealand of quality possession will be vital while being as clinical as possible in attack.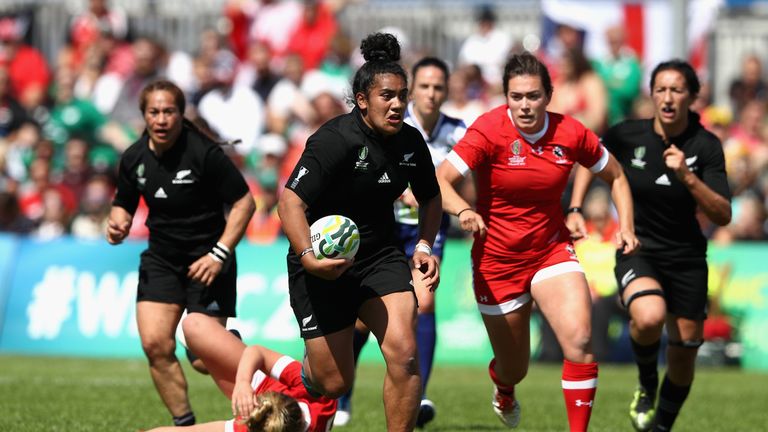 Throughout the competition, Victoria Subritzky-Nafatali has provided great power from fly-half and outside of her Kelly Brazier is a playmaker of note.
Brazier pulls the strings with ease and the collective offloading ability of all 23 squad members are one of the elements that make this Black Ferns side standout.
Much like their male counterparts, they have a deadly third quarter and can take a game away from their opponents in the blink of an eye.
Power, pace and precision are three key characteristics of the Black Ferns and after a strong defensive workout early on against the USA, they're now battle hardened and ready to rumble.
The long and the short of this final is that it's set to be an enthralling contest between the two best teams in the world.
Both have been here and done it all before and both know each other well. When kick-off arrives at the Kingspan Stadium it could come down to how each team handles the occasion emotionally.
The question is which side will be the one to keep their cool and take their game to the required level inside the intense cauldron of Rugby World Cup final? Only time will tell as the best in the world duel for the ultimate prize.
England: 15 Emily Scarratt, 14 Lydia Thompson, 13 Megan Jones, 12 Rachael Burford, 11 Kay Wilson, 10 Katy Mclean, 9 Natasha Hunt, 1 Vickii Cornborough, 2 Amy Cokayne, 3 Sarah Bern, 4 Abbie Scott, 5 Tamara Taylor, 6 Alex Matthews, 7 Marlie Packer, 8 Sarah Hunter (c)

Replacements: 16 Vicky Fleetwood, 17 Rochelle Clark, 18 Justine Lucas, 19 Harriet Millar-Mills, 20 Izzy Noel-Smith, 21 La Toya Mason, 22 Amber Reed, 23 Amy Wilson Hardy
New Zealand: 15 Selica Winiata, 14 Portia Woodman, 13 Stacey Waaka, 12 Kelly Brazier, 11 Renee Wickliffe, 10 Victoria Subritzky-Nafatali, 9 Kendra Cocksedge, 1 Toka Natua, 2 Fiao'o Faamausili (c) 3 Aldora Itunu, 4 Eloise Blackwell, 5 Charmaine Smith, 6 Charmaine McMenamin, 7 Sarah Goss, 8 Aroha Savage.
Replacements: 16 Te Kura Ngata-Aerengamate, 17 Sosoli Talawadua, 18 Aleisha Nelson, 19 Rebecca Wood, 20 Lesley Ketu, 21 Kristina Sue, 22 Theresa Fitzpatrick, 23 Carla Hohepa