Philippe Saint-Andre says France gave everything despite their heavy quarter-final loss
Last Updated: 18/10/15 12:06pm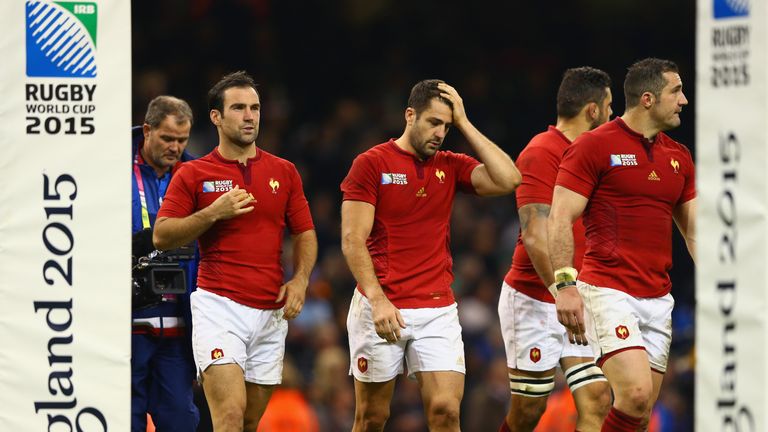 Outgoing France coach Philippe Saint-Andre paid tribute to New Zealand after the All Blacks thrashed his side 62-13 in the World Cup quarter-final in Cardiff.
Former Toulouse coach Guy Noves is to take charge of France and Saint-Andre did not go out on a high as the rampant All Blacks racked up nine tries.
And Saint-Andre could only applaud the defending champions, who march on to face South Africa in the semis next weekend.
"They are the Brazilians of rugby, they go fast and they won 80 per cent of the game," said Saint-Andre.
"As a coach yes of course there is shame tonight, it is more than difficult.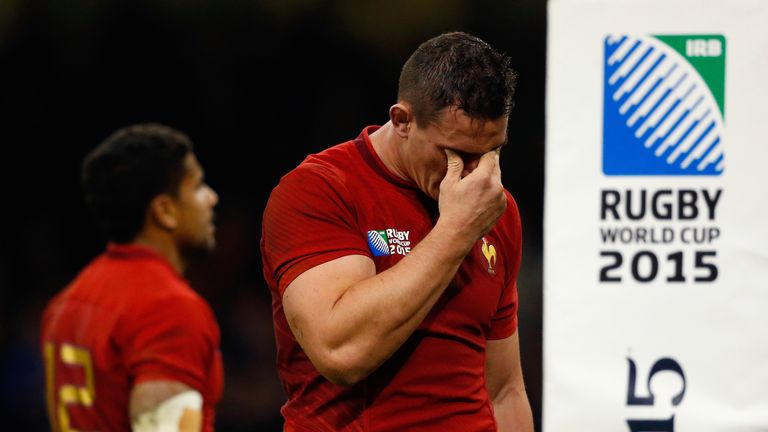 "That being said I want to thank my staff, the players that since July 5 have been working extremely hard.
"I've taken a lot of pleasure since July 5 to be with them.
"And maybe, in fact, three months every four years is not enough and we had too much to catch up.
"Today it was the last match for some players, players who have given a lot to French rugby, and a new generation that have learned a lot at this World Cup.
"They will bring French victories to us in the future."
Saint-Andre was booed by the angry French fans as he gave his post-match television interview.
"To be honest you would rather be clapped than booed, so of course but I'm mostly disappointed for the players today," he added.
"We cannot say that they didn't give it all.
"Even at the end of the first half we were almost there and then they scored another try.
"I have no problems with my role, I accept my responsibilities.
"I've taken a lot of blows over the past four years, but I'm ready to take more.
"In three months, we were hoping to reach a new dimension.
"I can guarantee the players put everything into it but we cannot lie to ourselves."
France's talismanic skipper Thierry Dusautoir refused to address the issue of whether he might retire from international rugby following the heavy loss.
"I haven't even thought about all that to be honest," he said. "We just lost the quarter-final and shipped 60 points. They were two or three classes above.
"I'm not thinking about that, but about my team-mates and how to recover, because the World Cup is finished for us.
"And now we have to go back to our clubs and the Top 14.
"So we've got to go back to reality, real life, and then I will have time to think about all of this.
"But now is not the time, now I want to rest, and think of something else.
"After such a defeat and the powerlessness and impotence we felt for most of the game, there's not much more to say.
"To come out, to leave the competition in this way, it's complicated but it's worse than that."