South African World Cup winner Naka Drotske shot in Pretoria
Former team-mate Os Du Randt was also in attendance but escaped unharmed
By Sky Sports News
Last Updated: 30/11/18 12:26pm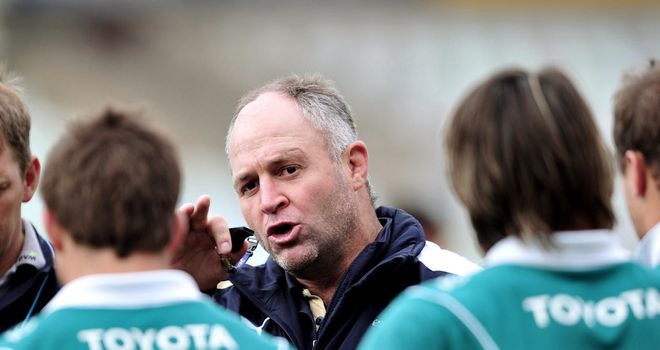 Rugby World Cup winner Naka Drotske was shot three times after charging at armed robbers to force them out of his brother's house in South Africa, authorities have said.
Drotske was shot in the chest, arm and abdomen but was in a stable condition in hospital after the attempted robbery at his brother's smallholding just outside Pretoria.
Police Captain Kay Makhubele said three suspects with handguns broke into the house at around 10pm local time on Thursday.
Drotske's friend, Os du Randt, a teammate of the 1995 World Cup champion Springboks side, was also at the house.
South African Rugby tweeted: "Our thoughts are with former Springboks Naka Drotske and Os du Randt and their families, who were the victims of a robbery near Pretoria last night.
"Naka was shot and is currently in critical condition in hospital. We wish him a speedy recovery."
Drotske, 47, won 26 caps for South Africa and featured once in their 1995 World Cup-winning campaign.
Drotske played in England for two years later in his career after joining London Irish in 2001.
Du Randt is a two-time World Cup winner and was in the starting XV when South Africa beat England in the final in 2007 in Paris.