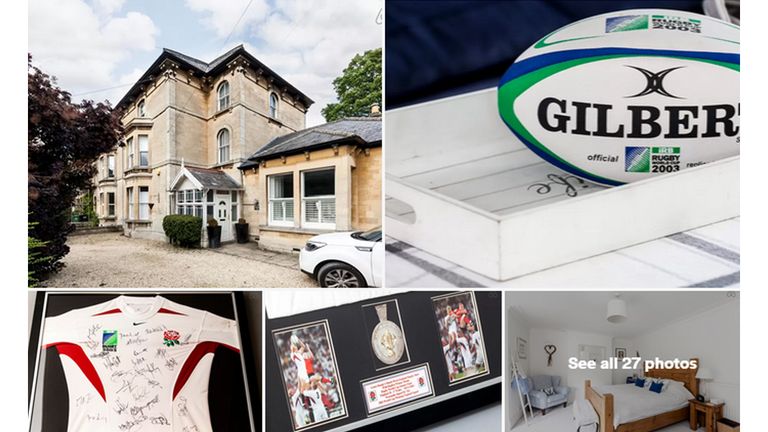 England World Cup winner Lewis Moody is offering fans the chance to watch this year's tournament – from his house.
Moody, who was capped 71 times by England and was part of the team which won the 2003 championship in Australia, is renting out his four-bedroom house through travel agency website Airbnb.
The Victorian villa is close to Bath's Recreation Ground and proceeds from the rental will go to the Lewis Moody Foundation, a charity set up to help children and families affected by serious illness.
It comes with what Moody himself describes as "a garden complete with rugby posts and plenty of rugby balls for kicking practice. I'd even be game to give my guests a few rugby pointers…"
The house does, however, come with some strict rules, which include "no Welsh or All Blacks shirts, no parties (unless England win the World Cup, in which case give me a call!)" and "compulsory singing of 'God Save The Queen' at 8am every morning".
Bookings can be made at the Airbnb website here.