2016/17 European Champions Cup and Challenge Cup finals set for Murrayfield on May 12-13
By Mike Patterson
Last Updated: 30/03/16 12:50pm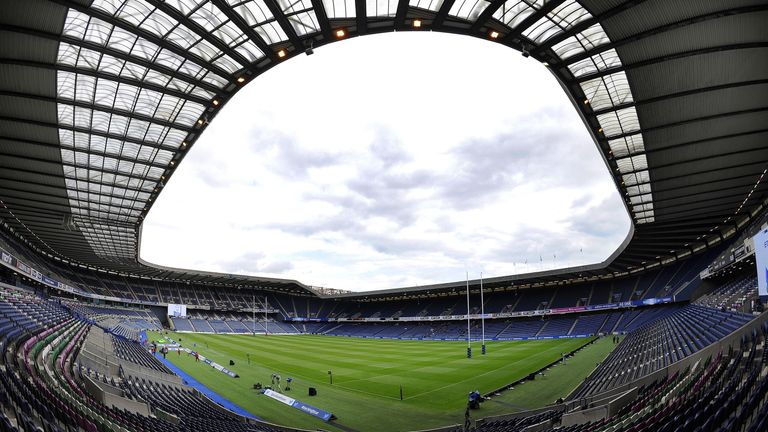 The dates have been confirmed for the finals of the 2016/17 European Champions Cup and Challenge Cup.
The games will be played at Murrayfield - the first time Edinburgh has hosted them since 2009 - on May 12-13, with the Challenge Cup final on the Friday evening followed by the Champions Cup final on Saturday May 13.
Next season's tournaments will kick off with two rounds in October, followed by Rounds 3 and 4 in December, and as is customary, the pool stages will reach their conclusion with Rounds 5 and 6 in January.
The quarter-final matches will be staged at the end of March and the beginning of April, 2017, with the semi-finals played three weeks later.
Nineteen clubs will qualify on merit for next season's Champions Cup from the Aviva Premiership (six qualifiers), the Guinness PRO12 (seven qualifiers including at least one club from each of Ireland, Italy, Scotland and Wales) and the French Top14 (six qualifiers).
The 20th place will go to the winner of the Challenge Cup and if the Challenge Cup winner is already qualified, that club will earn a place for the highest-ranked club from its league which has not already qualified.
The remaining 18 clubs from the Aviva Premiership, the Guinness PRO12 and the Top14 which have not qualified for the Champions Cup will play in the 2016/17 Challenge Cup.
The 19th and 20th places will go to the two winners of the Challenge Cup qualifying competition.
Schedule:
Round 1: October 13/14/15/16
Round 2: October 19/20/21/22
Round 3: December 10/11/12/13
Round 4: December 17/18/19/20
Round 5: January 12/13/14/15
Round 6: January 19/20/21/22
Quarter-finals: March 30/31, April 1/2
Semi-finals: April 21/22/23
Finals at Murrayfield, Edinburgh: Challenge Cup final, May 12; European Rugby Champions Cup final, May 13