Principality Stadium roof stays open for Wales-England Six Nations clash
Last Updated: 10/02/17 8:51am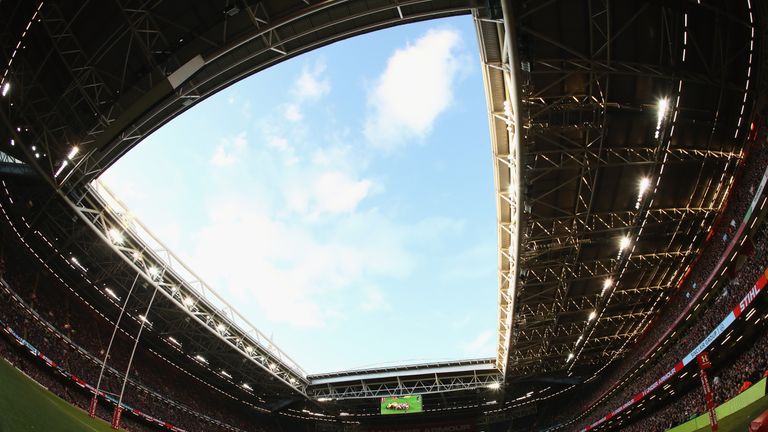 England have requested that the Principality Stadium roof remain open for Saturday's Six Nations game against Wales.
Under tournament rules the visiting side can veto the closure of the Cardiff roof, and Eddie Jones made the call at the 48-hour deadline despite saying earlier in the week he had no preference.
Wales wanted the roof closed to enhance the atmosphere and help control conditions, their coach Rob Howley said last month.
England beat Wales in open-air conditions in Cardiff in 2015 having lost under the roof two years earlier.
All 10 games of the British and Irish Lions tour to New Zealand will be shown live on Sky Sports, starting June 3 2017.