Stuart Barnes
Rugby Union Expert & Columnist
Stuart Barnes: Italy's tactics should not be criticised
Last Updated: 27/02/17 4:06pm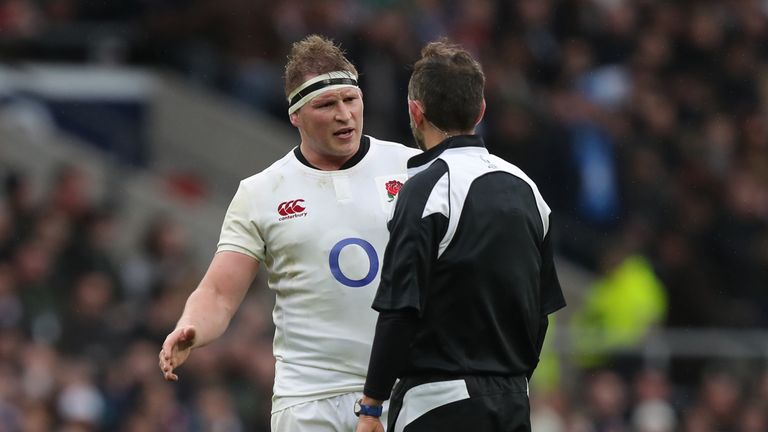 Stuart Barnes explains why Italy's tactics should not be criticised and why Eddie Jones' reaction and referee Romain Poite meant they were hard done by.
1. In many ways an embarrassing afternoon for England with Italy's refusal to partake of the ruck causing chaos at Twickenham. Italy ran across the now non-existent offside line as English brains scrambled both on and off the pitch.
The players didn't know what to do - to either stop or counter Italy's ploy - while the fans were set off into a frenzy of booing. It was clever in a 'let's destroy England's rhythm' as opposed to a 'let's beat them' sort of way but as they had no other hope of winning who can criticise them?
Eddie Jones, that's who? He compared the tactics to the infamous underarm delivery of Trevor Chappell when New Zealand needed six to win off the final ball of an otherwise forgettable one-day international in 1981. The comparison was wrong because Australia's opponents were deprived of any winning chance. England had plenty of ways to counter Italy. They simply couldn't think of them under pressure.
Jones sounded a petulant note, as if Italy were there to play it up and play the game. In his days as Australia coach he wasn't afraid to ensure that England were not able to engage in a fair scrum contest. That is every bit as cynical as Italy's thoroughly legitimate ruse. It was a rubbish game of rugby but a fascinating match in many ways.
2. Romain Poite was asked what they were supposed to do by some of the senior England players. I thought there was a sharp degree of ambiguity in his answer which was effectively along the lines of "don't ask me, I'm the referee, not the coach".
He was right on both counts. It's up to players and management to fix problems on the field, not referees, but of more interest was the hint that as a referee it is not his job to explain the laws either. Later in the half he did explain exactly what was happening and why he was not whistling the booed Italian defensive system.
I am not sure if he should have done even that. If international players take the field without a full understanding of the laws why should the smarter 'other' lose the advantage of their cunning tactical approach? In retrospect, Poite should have refused to speak on the subject, other than to say, "they are not offside".
Italy were actually hard done by. Moral of the story for a professional rugby player (and to a lesser extent journalists and broadcasters): make sure you know the laws of the game.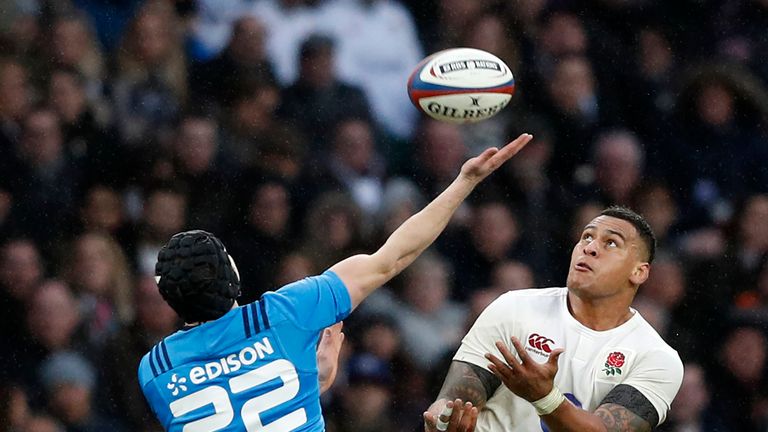 3. The game has been spun as one dominated by Italy's sharp tactic/cynicism depending on you point of view. I'll take the former and give them some praise.
But when Nathan Hughes was knocking on under no pressure within two minutes and conceding aimless penalties shortly after, when the pack was shunted and penalised at the first scrum, when Ford and Farrell were kicking with inaccuracy, all these mistakes were before Italy got into their minds and frustrated them.
Italy were not England's only enemies. Jones seemed curt post-match, I reckon he was as angry with his team and the management's failure to get a performance out of them for a third straight game.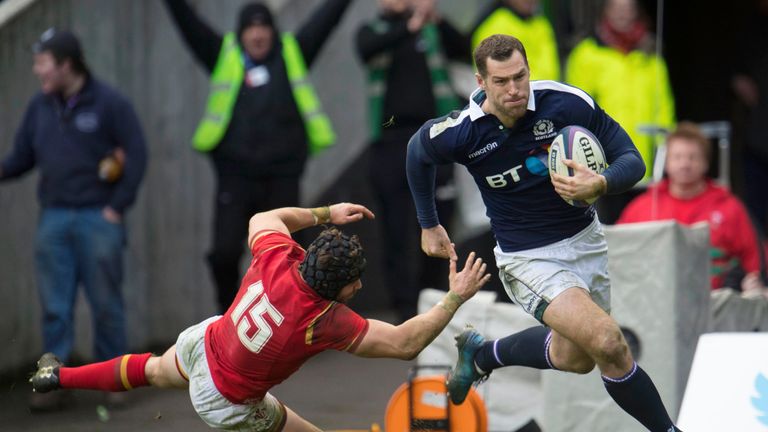 4. The red rose will have to bloom a week Saturday if it is not to be strangled by the thistle. Scotland looked second best for the first half against Wales but the 20-0 turnaround in the second half was commanding.
Sharp performances from Finn Russell and fine finishing work from the back three of Stuart Hogg, Tommy Seymour and Tim Visser was the highlight, a cynical scrummaging performance the low light.
They are one win from their first Triple Crown in 27 years. That was the 1990 Grand Slam campaign. There will be no Grand Slam but provided they know the laws between a ruck and no ruck, they should make it three wins at the very least this season.
England will be looking to equal New Zealand's winning run of 18 straight games, Scotland to win the Crown and give themselves a shot at winning the title. It's the most exciting England versus Scotland encounter in years.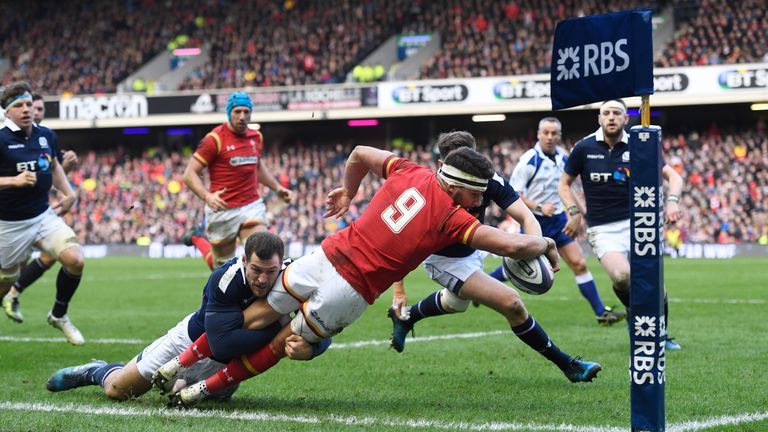 5. I wouldn't like to be a part of the Welsh management team this week. Wales is not a forgiving country for a coach whose team has failed.
The performance against England is the only one where Wales have looked anything like sharp with the ball in hand. They scored a fine try on Saturday and Rhys Webb was extremely lively at the base of the scrum but overall Wales were a gear or two down from the one at which they played against England.
The thought of three straight losses with an away game to come in France will focus them, if anything will, for the massive match with Ireland a week on Friday.
6. It's a compelling tournament. Wales could yet finish in credit with two wins, or they could collapse entirely. Ireland are strong contenders to win the title yet defeat in Cardiff and it could end with a poor record of two wins and three losses. It's all on a knife edge.
The control exercised by Conor Murray and Johnny Sexton against France re-emphasised the fact that these are the men to start at half-back for the Lions....if fit.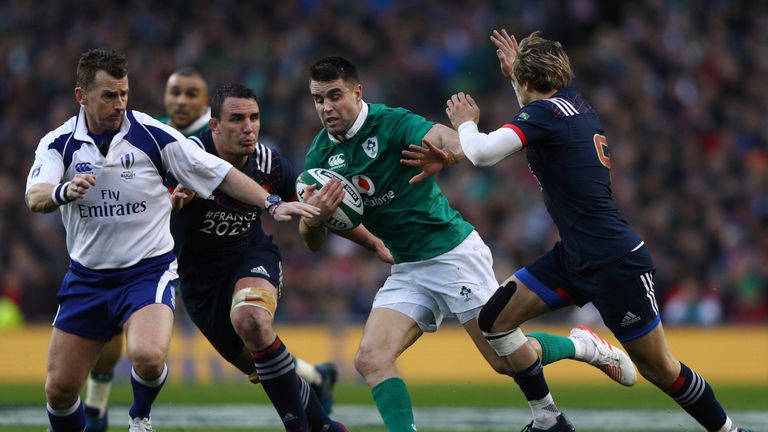 7. Another defeat for France in Dublin but an improved overall performance from the victory against Scotland. In the immediate here and now two losses will hurt but there is plenty of reason for long-term encouragement.
You can see a shape to the team, a purpose to their play. We haven't said that for a while. Tough times could be lying in wait for Italy and Wales in rounds four and five.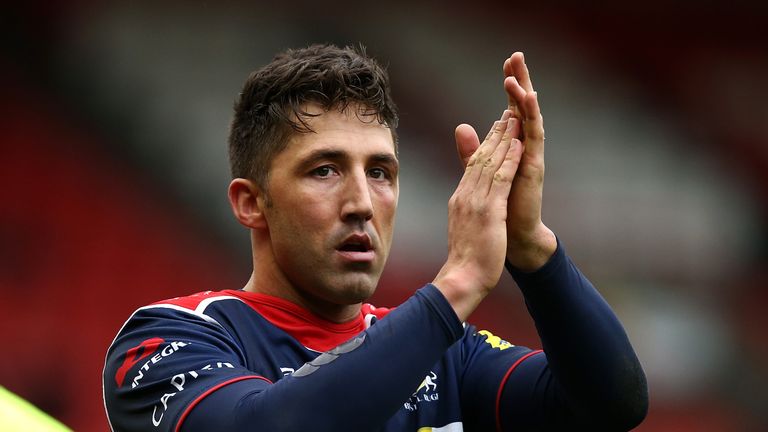 8. Away from the international scene, the earth moved in the West Country. Bristol beat Bath. The celebrations at full time were something to behold both on the pitch and in the stands. The players knew it was a step towards escape, the fans celebrated the beating of Bath.
This was a derby game with a bite, not to mention a fine performance from Gavin Henson.
9. Elsewhere in England, Leicester took Harlequins' home record as their recovery picks up a head of steam. Edinburgh unveiled Richard Cockerill as their new director of rugby. What odds of that appointment a year ago?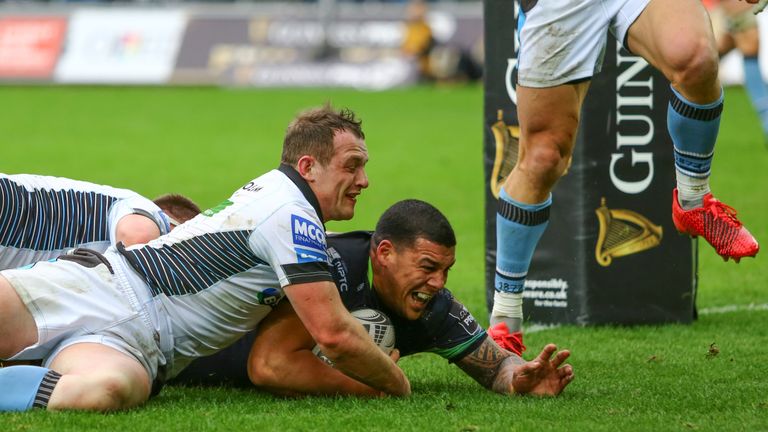 10. In the Guinness PRO12, honours go to the Scarlets who beat Munster in Limerick. A magnificent effort and with the Ospreys almost ending Glasgow's hopes of a play-off place, it was quite the weekend for the Welsh regions. That was some consolation at least.
All 10 games of the British and Irish Lions tour to New Zealand will be shown live on Sky Sports, starting June 3 2017.
New customers: Grab a NOW TV Sky Sports Month Pass for £20pm for the first two months and catch a blockbuster period of live Sky Sports action. No contract.