Six Nations: Wales coach Robin McBryde explains team's 'no excuses' approach against Ireland
By PA Sport
Last Updated: 10/03/17 8:03am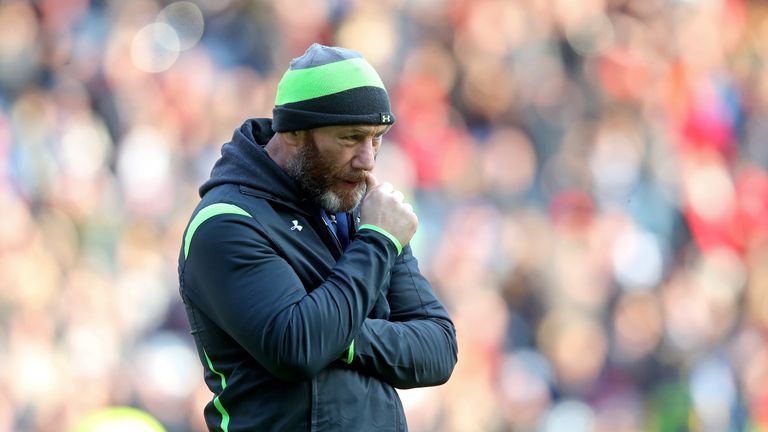 Wales will operate in a "no excuses" environment when they look to derail Ireland's RBS 6 Nations title bid on Friday.
Defeat in Cardiff under the Principality Stadium floodlights would see Wales suffer three successive losses in one Six Nations campaign for the first time since 2007.
But if they can get back on track following reversals against England and Scotland, then it would also guarantee a top-eight seeding ahead of the 2019 Rugby World Cup draw in May.
And a Wales win could additionally mean England retaining the Six Nations title one week inside the distance if they beat Twickenham visitors Scotland on Saturday.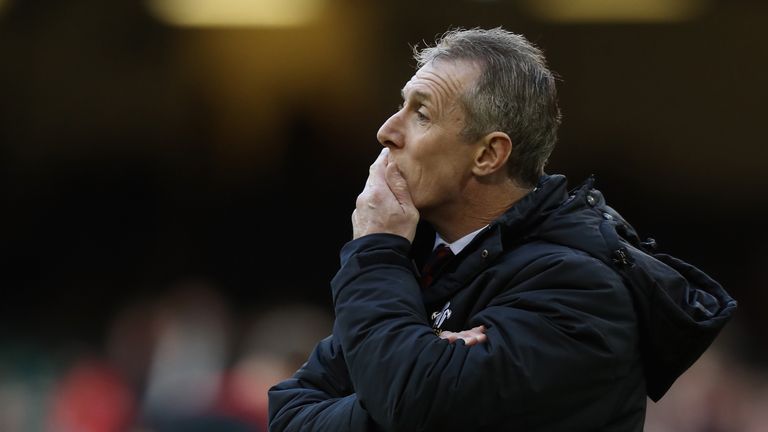 Wales boss Rob Howley has retained the entire starting line-up and replacements' bench that featured in Edinburgh 13 days ago, bemusing those critics who felt that changes were inevitable following a second-half implosion when Scotland scored 20 unanswered points.
And Wales assistant coach Robin McBryde said: "We hope [the players] feel a bit galvanised by the fact they get to go again and step up their performance.
"Because there's no changes, there's no excuses.
"We've shown faith in them as coaches that we feel there is a lot more to come, they are deserving of that opportunity and this is their shot at it.
"We are in a goldfish bowl in Wales, and you are aware of it. If the national team doesn't succeed, you are going to get a fair bit of flak, and that's life. Nothing changes.
"Rob Howley, Neil Jenkins (Wales skills coach) and myself, anybody involved in Welsh rugby in the 1990s, we know what it's like.
"You know there is no other way through it other than just rolling up your sleeves and going at it again, maybe a little smarter or learning from your mistakes.
"Perhaps this is a new experience for this squad of players, but they have got to come through it, they've got to knuckle down.
"Until we do get that victory, obviously that pressure is going to mount considerably. It's in adversity that you show your true colours. Hopefully, we will step up to the plate on Friday."
Ireland, meanwhile, have won on five of their previous eight Six Nations trips to Cardiff, and they will start as favourites to triumph again ahead of next week's Dublin appointment with England.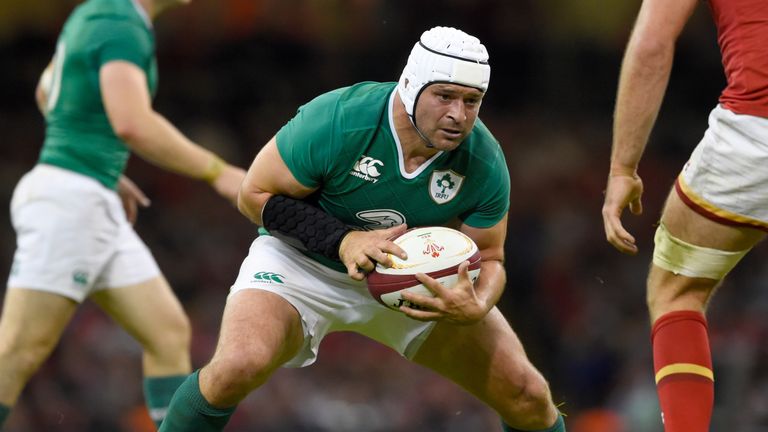 The game will be played under a closed stadium roof, and Ireland skipper Rory Best said: "We've played here at the World Cup with the roof closed, so we know how loud it's going to get.
"I suppose you will not know until 10.30pm on Friday whether we were right to agree to have the roof closed or not, but I keep going back to the fact that we want to play in as close to perfect conditions as you can get.
"And closing the roof gives the guarantee of no rain."