England head coach Simon Middleton eyes bright future after World Cup defeat
Last Updated: 27/08/17 11:26pm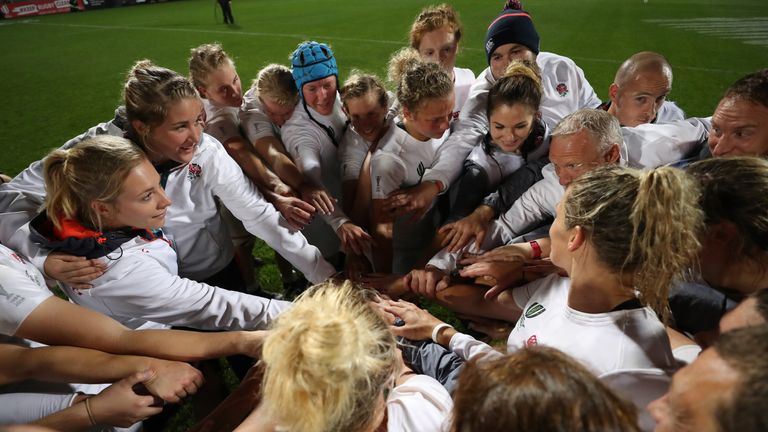 England head coach Simon Middleton has predicted a rosy future for the English women's game after assessing his World Cup class of 2017.
The Rugby Football Union's emphasis will now switch from 15s to sevens over the next two years.
It means that some of head coach Middleton's World Cup squad are set to lose professional contracts, with others gaining sevens deals incorporating next year's Commonwealth Games in Australia.
And even though England lost 41-32 to World Cup final opponents New Zealand in Belfast, it showed their 15-a-side game is in rude health.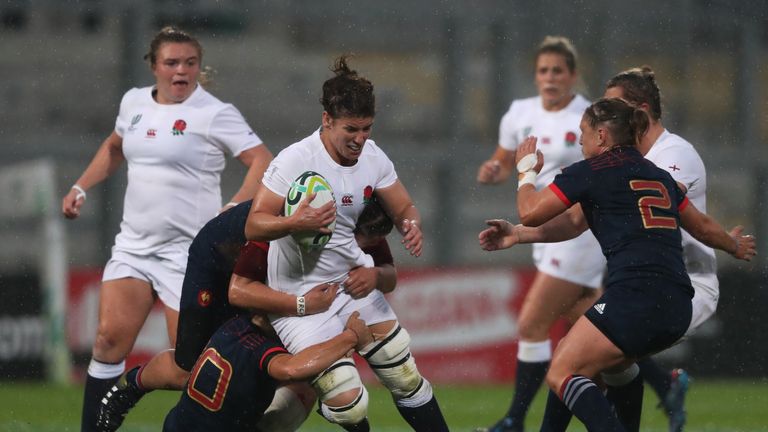 "When you come to the end of a World Cup, it is generally the end of the cycle anyway. It was at the last World Cup," Middleton said.
"When we came off the back of the 2014 World Cup, there were an awful lot of retirements and we had to regenerate the squad.
"We did it from a pretty young base, which has been reflected in this tournament. We've got a really young front-row, for instance, which puts us in a really strong position to go on.
"I suppose when people ask about legacies, that is one of the legacies of this squad - the fact that there are a lot of players in it who have still got lots of World Cups left in them.
"A huge amount of positives have come out of this tournament, but ultimately we are hugely disappointed because we came here to win it and we haven't."
One of the players who looks certain to land a sevens deal is England back Emily Scarratt, and she will temporarily leave the 15-a-side code enthused by the Ireland-hosted World Cup's impact.
"This was the biggest springboard we could possibly have had, and we have to make sure we push on from it and that it keeps getting driven and doesn't drop off until the next World Cup, when it spikes again. That's the challenge," Scarlett said.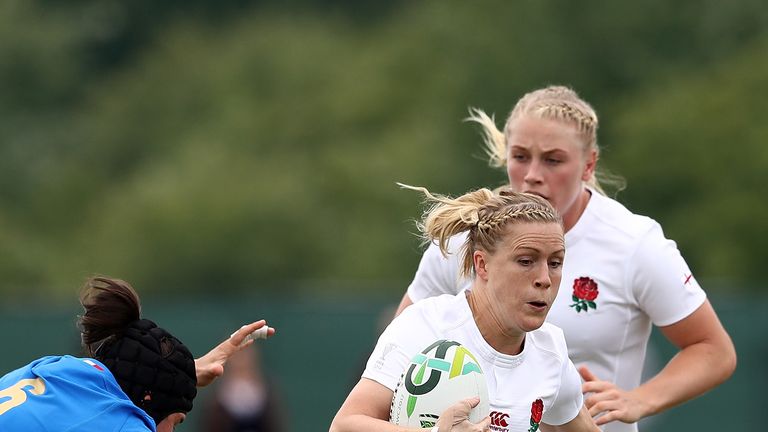 "Getting women's rugby in the news is amazing. We hoped we could put it in the news for a really positive reason - having a national team that are world champions.
"We've not been able to do that, but we have gained so much support along the way in this tournament. I appreciate that Ireland is quite close to England, but people still have to travel and make the effort to come here, and the support has been phenomenal."