Donncha O'Callaghan exclusive part two: Ireland, Munster, Worcester and retirement
By Michael Cantillon
Last Updated: 25/01/18 7:15pm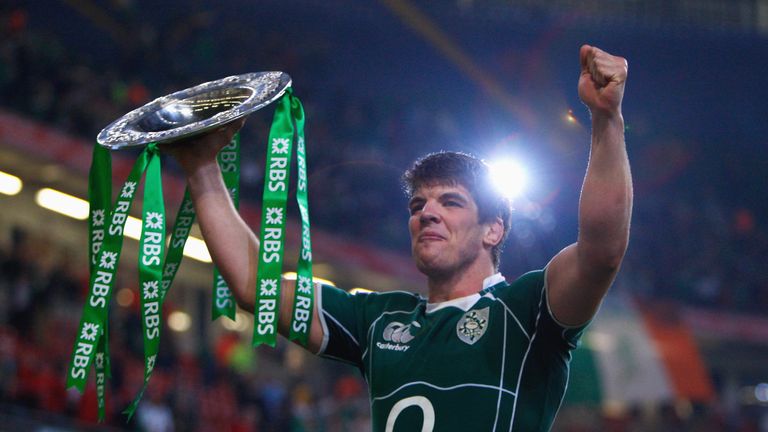 Donncha O'Callaghan reveals his career low, his biggest Munster disappointment and the reasoning behind retiring at the end of the season to Sky Sports Rugby in the second part of our exclusive interview.
If you missed part one of our feature with Worcester lock O'Callaghan, where he recounts the day he found out about the tragic loss of Anthony Foley among more, read it HERE.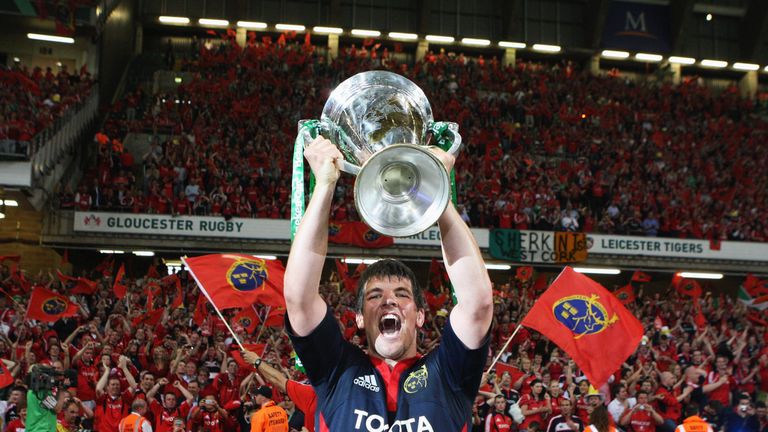 O'Callaghan turns 39 in March and in a professional career spanning 20 years, has toured twice with the British and Irish Lions, won two European Cups, three league titles, four Triple Crowns and a Grand Slam.
Among all the highlights, however, have been several low points - arguably more. The highs seldom match the lows, and almost never last as long…
It's a scorching hot September day in 2007.
A 28-year-old O'Callaghan and the rest of the Ireland squad sit desolate on a team bus in the south west of Paris. They've just suffered elimination from the 2007 Rugby World Cup at the pool stage.
Having come within 60 seconds of the Six Nations title six months previously, and gone the 2006 autumn series unbeaten - defeating South Africa and Australia - Ireland arrived at the World Cup in France as one of the favourites.
But here Eddie O'Sullivan's men sit, travelling back to the hotel to pack bags and book flights.
Argentina have beaten Ireland 30-15 at Parc des Princes. Another Irish team has succumbed to an early exit at rugby's showpiece event.
It's the lowest point of O'Callaghan's career to date. And it remains so 11 years later.
"I often think of that World Cup in France. It just felt like we didn't even fire a shot and we were back," he says.
"So much work went into that, physically and mentally. We were going out there to compete, and we came back holding our ass, so embarrassed.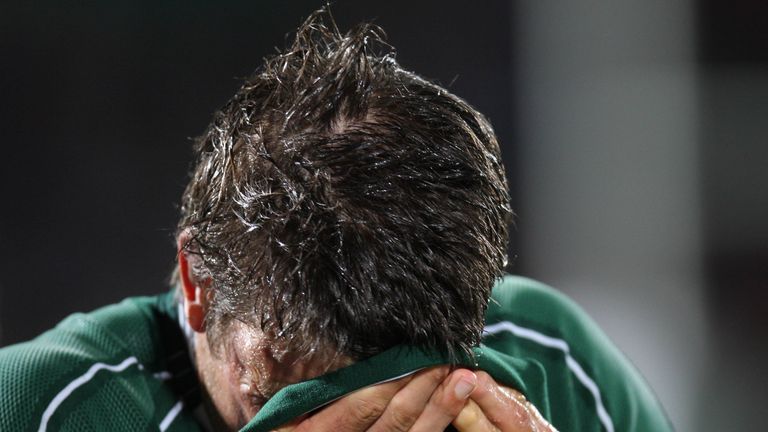 "You don't get any value for the amount of preparation that went into it."
The argument put forward by many in Ireland in the aftermath of that 2007 World Cup was that the players were over-trained. Is there truth in this?
"We just couldn't stop ourselves," O'Callaghan replies.
"And to be honest, Eddie [O'Sullivan] probably got most of the blame for it, but it wasn't him at all. There was loads of us players who wouldn't get off the pitch because we wanted to do more.
"One of the sessions out there, I remember in the middle of it actually feeling hungry. And you were like: 'how long have we been training here?'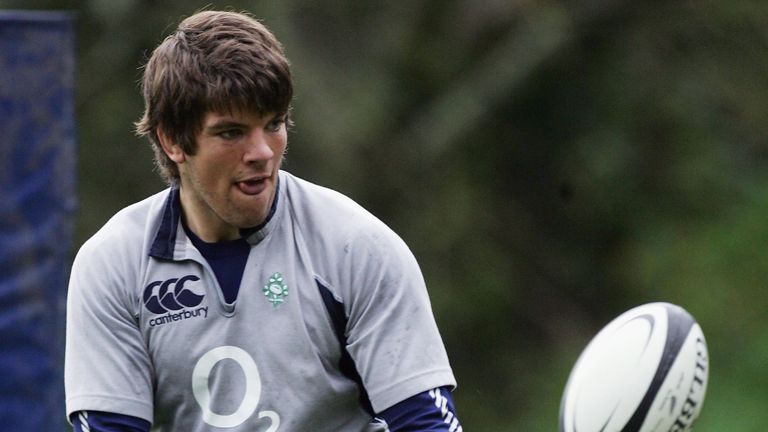 "It was 100 per cent led by us, but what happens in situations like that is every coach tries to cover their area and make sure the blame doesn't land on them.
"Be it forwards, backs, defence, kicking. They all clamour for every second of every minute and when you have competitive players that go: 'I want to do more', sometimes you just need someone to go: 'stop it'.
"I definitely think we nearly self-harmed in that.
"What kills me is that I honestly promise you, for the year coming into that World Cup, I could not have done any more.
"Physically, mentally, I couldn't have given it any more, and you just come away with nothing.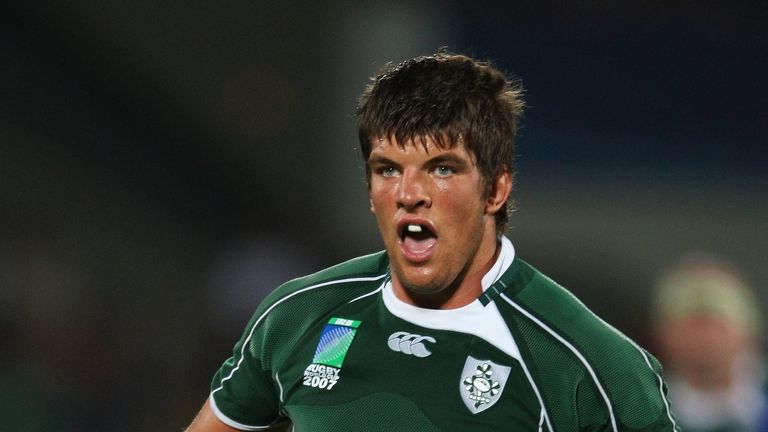 "There's so many troughs. There's so many lows and very little peaks that it's about managing those, and really enjoying those.
"I'd love to go back and slap 26-year-old me to just enjoy the highs. They're great, love them, because they don't come around too much."
'I don't think we knew how good we were'
With Munster, O'Callaghan was part of a special group which conquered all.
European Cup champions in 2006 and 2008, they were a group which fulfilled their undoubted potential.
But in and around those achievements, Munster suffered frequent disappointments. In O'Callaghan's time with the province, he experienced two European Cup final defeats and seven semi-final losses.
And one sunny Dublin day in May 2009 still rankles.
"With Munster there's been thousands of low points. So, so many," O'Callaghan says.
"There's been a lot of pain but that's made the big days better.
"The one that you would go back and do anything to play in the morning was the Croke Park semi-final against Leinster [2009 European Cup].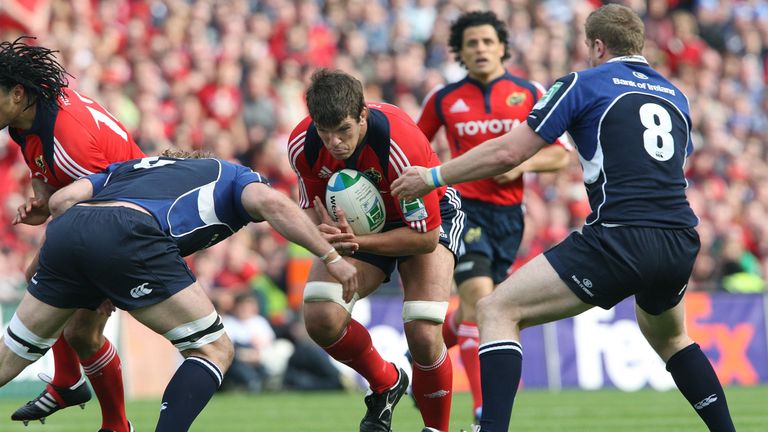 "At the time, maybe I'm delusional, but we were a better team that season than we were in previous years.
"On that day, they deserved that victory, they were way better than us. But I think we played some of our best rugby that year and we didn't perform on the day and it badly, badly cost us.
"And actually, it led to a chain reaction of us loosening our grip on stuff.
"It's amazing that one game, one poor performance and then you're playing Jenga, you know? One poor 80 minutes has repercussions for the rest of your career and it's a scar.
"That game certainly shifted momentum. It was a killer.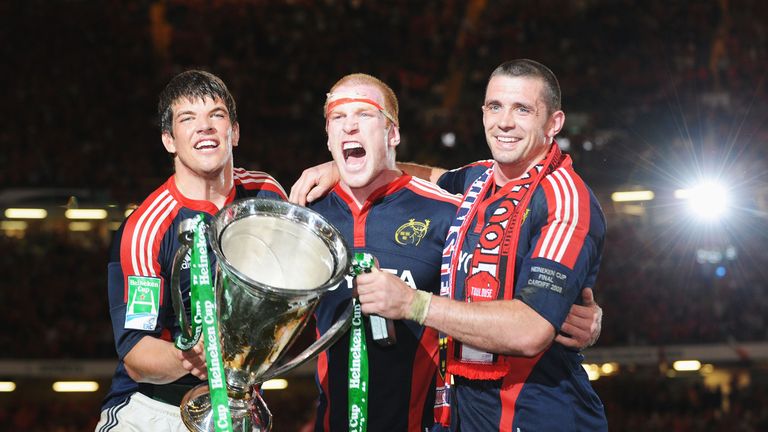 "You realise you have a short window in it when you get to where I am too. I'd look back on my own career and think, were we selfish enough? Did we grab enough?
"I'd love to go back, grab 24-year-old me and say: 'these are the lads you are going to do incredible things with. Back yourselves'. Because I don't think we knew how good we were.
"In hindsight, we probably had a few years where we should have been incredibly selfish and won more silverware. And I know that might sound arrogant with two European Cups and a Grand Slam but in a short, short time, you have to be so selfish.
"Regret is the wrong word. But you look back and think I'd love to just tip them off. What a group of men."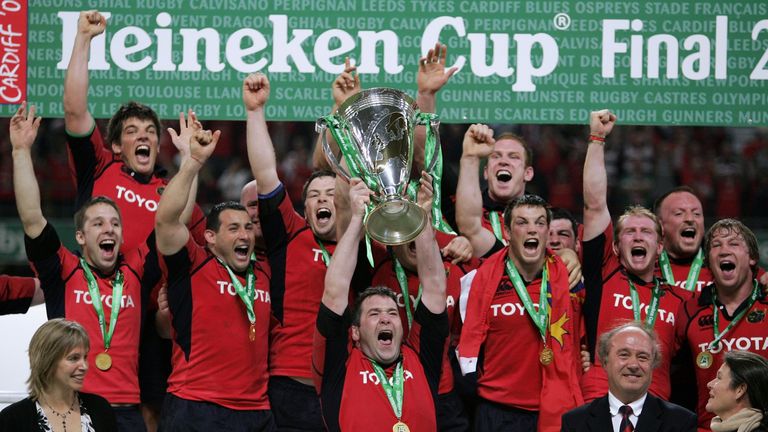 A very different dressing room
It's a Saturday afternoon at Worcester's Sixways Stadium in 2018.
O'Callaghan is sat in the dressing room surrounded by mucky boots, sweaty jerseys and what feels like miles of wasted sports tape.
He's spent the best part of his life in this setting. But now he feels like it's time to get out. The culture has changed.
Once alongside the likes of old-school characters Claw (Peter Clohessy), Gaillimh (Mick Galwey) and Axel, he is now almost double the age of some of his team-mates.
"I'm a generation apart now from the dressing room," he says.
"I can't understand or don't get any of the music that goes on in the gym. I don't know why it's music or why it's even called it!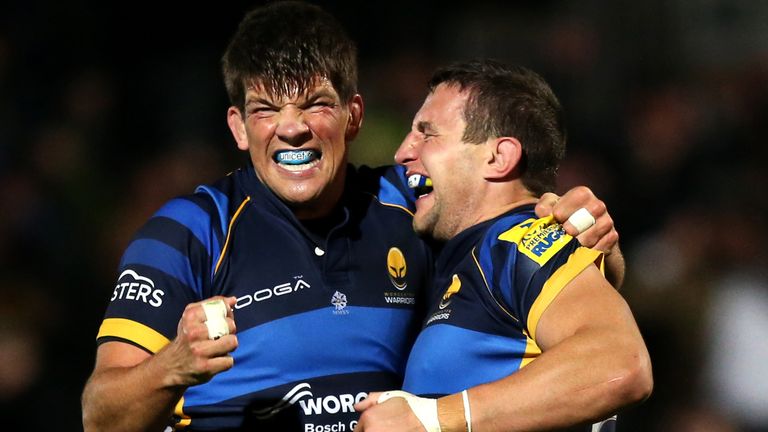 "It's not even feel good music. It's all: 'I'm going to make it at any cost and I'm going to stand on everyone to make it', whereas the 80's was like: 'let's do it together, let's pull together and get through it!'
"It's a different era and guys are vainer now. They don't swat down loads of pints. If Denis Leamy didn't get six pints after a match, someone's head was going to roll. It was just the way things were done.
"I remember the likes of Peter Clohessy, Mick Galwey, Dominic Crotty. They never won a medal with Munster but they set a culture and values for the rest of us to follow.
"And I promise you, there wouldn't have been one medal without any of the three of those guys and their selfless acts.
"And probably it was my time in Worcester to put a bit of that back.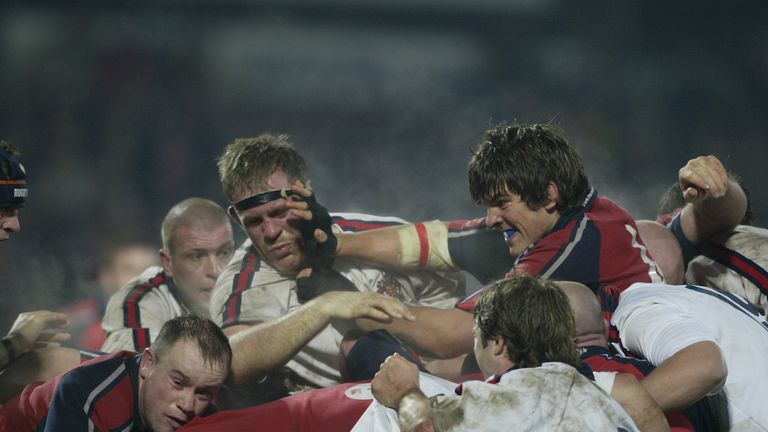 "I would have loved to finish a one-club man with Munster but I was going to leave miserable.
"I was going to leave with a lot of hate if I kept going the way things were, and I love Munster too much to go out that way. It just means so much to me.
"I remember Declan Kidney saying it's really easy to manage the XV that start, you've a bit of trouble with the 16 to 23, and it's the numbers outside that which is your real job. I totally agree with it now."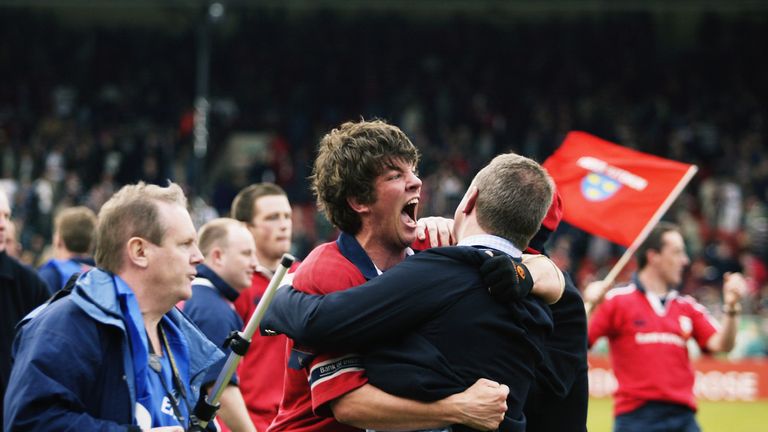 Family time
It's a Sunday afternoon in January 2018.
O'Callaghan sits in a booth at Sky Studios before commentary duty. He's five months out from the end of his playing days. What's next?
TV work has been enjoyable. Coaching doesn't really appeal. Certainly not at senior level, perhaps at age-grade level.
He's written a column for The Times the week before, concentrating on "the point of ageism" in sport.
His body feels fine. He is still hitting his numbers for Worcester and medically screens well.
So we ask, why call it quits now?
"It's 100 per cent just family-wise," O'Callaghan says - his wife and four kids having moved back to Cork.
"They came over to Worcester at the start but they've gone back now. We really badly missed the support system at home in Ireland.
"My little girl was starting school and you want to put them in an environment where they have stability and they're comfortable. That was the big thing for me.
"And I know I am nearing the end anyway but body-wise I do feel good and it was actually a point Jenny my wife made. She said: 'you don't have to finish in a heap'.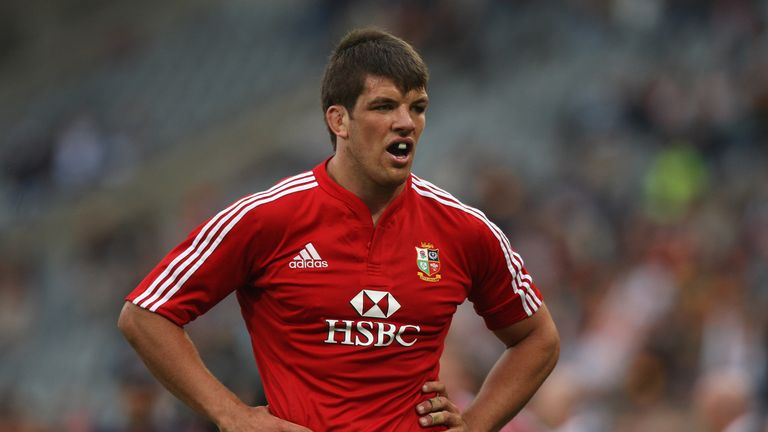 "I suppose I always thought that's the way you go. I've loads of team-mates who came back on their shield. But I want to be able to play tip the can, stuck in the mud, games of chasing out the front garden with my kids.
"But the one and only reason I'm retiring is I've got to be around my family more. I want be around them more. I love them too much.
"I have no complaints, I had the best time of my life. But it's mad, you'd love one more cap for Ireland. You'd always love one more.
"Everyone goes on about the 94 caps but you don't look at it like what you've banked, you look at what you'd give for one more. For me, I feel I'm on none and I'd die for a one cap wonder!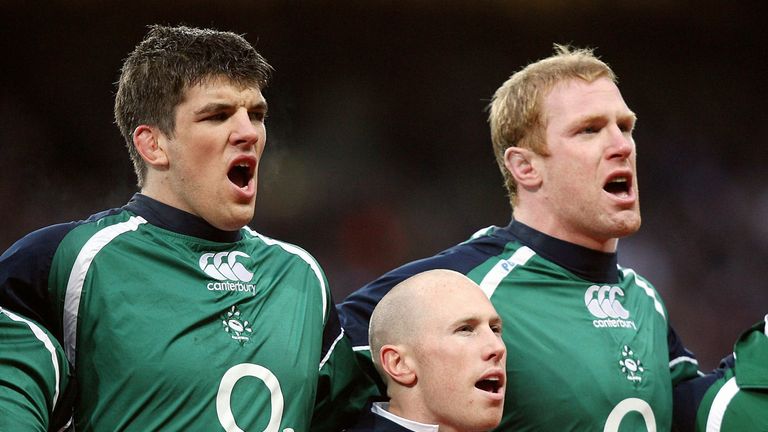 "I love rugby, it's been brilliant, but there's more important things. And I'll be honest, it's also the perspective thrown on that through everything that happened last year with Axel.
"You just see in the end, this is a game. It's a job, 100 per cent. It's a passion. It's something you love. But it's not as important as spending the time with family."