Rugby Union Expert & Columnist
Stuart Barnes' talking points: Twickenham looms for Grand Slam chasing Ireland
Last Updated: 14/03/18 12:58pm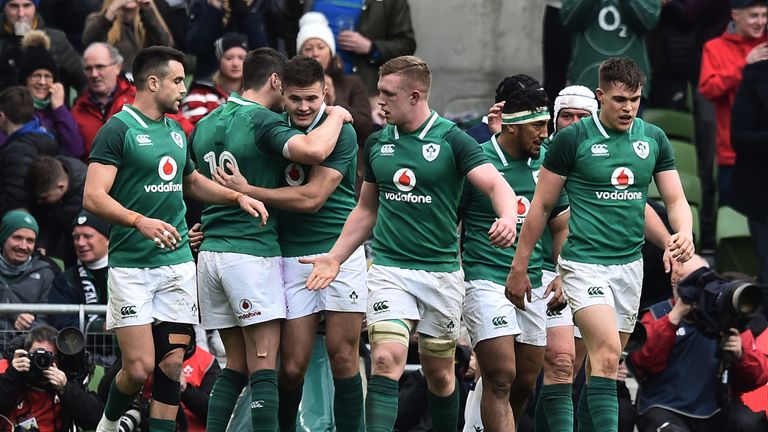 Stuart Barnes on all things Six Nations including Ireland's visit to Twickenham, where they will aim to win only their third Grand Slam ever.
1. Make it St Patrick's Day week. First the epic battle with the bookmakers that is the Cheltenham Festival, before the road heads west to Twickenham and an Irish bid for only the third Grand Slam in their history. Willie Mullins, Gordon Elliott and Joe Schmidt. Are any, or all of these `trainers' going to be toasted come Saturday night when the week is done and dusted? One thing's for certain, Twickenham has been an awful lot less friendly a venue for Ireland than Cheltenham. The great intangible with a capital T remains an obstacle.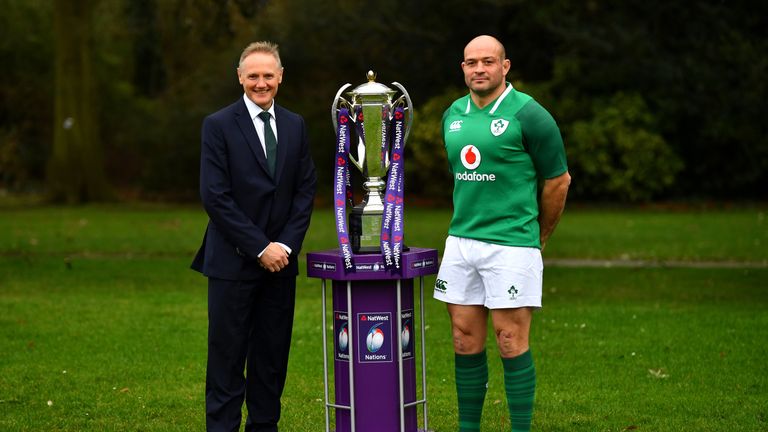 2. Ireland are champions with a game in hand. There has been much talk about the bonus point system robbing the tournament of a final weekend championship decider but with four wins to everyone else's two or less, Ireland would be champions under the old rule just as they are under the new ones (not The New One, you obsessive racing fans). Englishmen have been jostling to be magnanimous and declare Ireland worthy winners, far and away the best team in the tournament. TV, radio, the press, social media, falling over themselves this side of the channel to be nice, but it is not until Saturday that we'll find the true measure of this Ireland team.
3. Take the struggling Italians out of the equation and there has been only one away win in the tournament to date. Ireland's late, late show in Paris. A few minutes overtime and an all-time great drop goal separates Ireland from the rest. Three straight home games have been helpful. England don't often lose three on the bounce. They don't often lose at Twickenham. In fact they don't often lose. The defeats will either provoke a furious reaction from a team that has been at times passive in their two away defeats, or the aura will have gone and Ireland can translate home form into a Grand Slam with a rare win in London. If it is easy, there is something very wrong with England.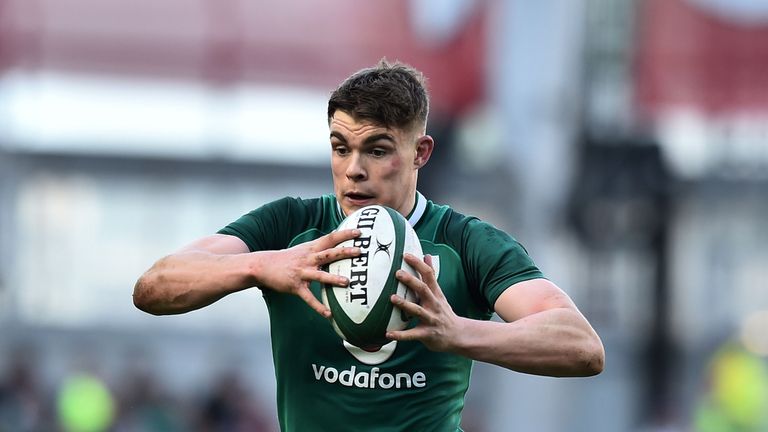 4. We'll come onto England in a minute. First the team chasing the title. Ireland has their best set piece I can recall and their capacity to keep the ball is second to none. At half back they have the exquisite control that emanates from the boots and brains of Conor Murray and Johnny Sexton. They do not play the prettiest rugby under the sun, functional would be a better description. But they are, as a few Irish writers might have said, 'fearsome efficient'. The return of Gary Ringrose adds something a little bit special. From Paris I caught the tail end of some friendly online banter between Alan Quinlan and Brian O'Driscoll. Something to do with Specsavers. Slowly I gathered Quinny had been responsible for the man-of-the-match award which went the way of Rob Kearney. Sorry, Alan, but if Brian was suggesting you got it wrong, I am with him. The centre was superb, especially in attack where his footwork (not Footpad, National Hunt followers) opened Scotland up and changed the pattern of play. And how well is Jacob Stockdale finishing? It seems a long time ago that Jordan Larmour was running rings around him in front of our cameras at the RDS.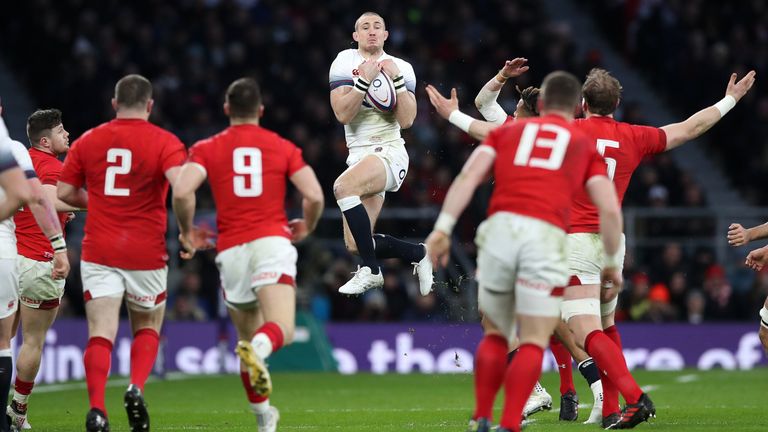 5. England selection could revert to type. Mike Brown, dropped for Paris, seems made for Ireland and its kicking game. Or is he? Catching the ball is a major part of the game but there's also the small matter of what to do with it when it is secured. Brown's answer for a while has been not much. Right now Anthony Watson is hardly a commanding presence but he needs a little love and trust. England need a lot of Watson to give them what Ringrose gives Ireland, that something special.
6. If Dylan Hartley is fit I reckon he'll be straight back in. An injury enabled Eddie Jones to cast an eye over the strong claims of Jamie George. The Saracen didn't take his chance. A critical line out went astray and he wasn't his assertive self in the loose. I thought he looked nervous. A man who knows he won't get many opportunities to advance his claims. Yes, it will be a big surprise to see him named in Saturday's starting line up. Unless Hartley remains injured.
7. The other major talking point (among many) is whether Owen Farrell should move to ten. England did look sharper when he switched position but was that because of personnel or England throwing away their over rehearsed play book? If that change is made, England look decidedly average in the centre. There is also the small matter of the breakdown.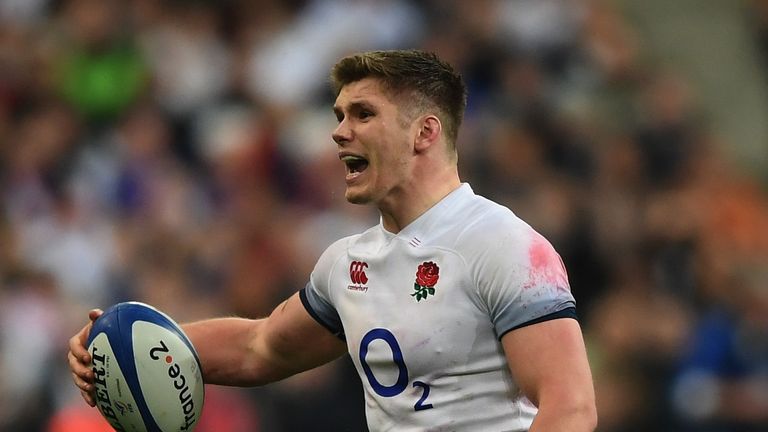 8. They lack players able to read the breakdown. They lack specialists to get over the ball in the jackal position, they lack any confidence at contact. It has been a shambles for the last two games. Second rows have not made a success of blind side and blind sides have been too slow against quicker opponents at the point of contact. Chris Robshaw is, as Jones said a few years back, 'a six and a half'.
9. France were better without being brilliant but too good for England. Francois Trinh Duc steadied the team from fly-half, a position where the French have struggled so much, for so long. Their back row was superior and the breakdown was all France. They'll need to sharpen up their line out if they want to beat a Wales team that played in flashes against Italy. A win for Wales would round off a decent tournament. A team settling into some new patterns, missing a lot of key players, building well for Tokyo. I wonder whether Jacques Brunel will reinstall the bad boys from Edinburgh to strengthen his side yet more for what will be a daunting challenge. I suspect the answer is 'non'.
10. Which leaves Scotland and Italy. The scoreboard told a tale of Irish dominance but Scotland had their chances. Where they were clinical against England, they were sloppy against Ireland. They wasted opportunities, handed interceptions, did it all wrong, especially passing from left to right. Pass classes for a week. Even with limited ball supply Gregor Townsend's men are creating scoring opportunities, which is good. The finishing was not. Italy are nought from four and haven't looked like winning a game but have produced some decent efforts, especially with the ball in hand. Sebastian Negri has shrugged off the insults of (the excellent) Mathieu Bastareaud and been the pick of the Italian team. The results are bad, the performances improving. There needs to be huge improvement if they are to test a Scotland team who look capable of scoring plenty of tries.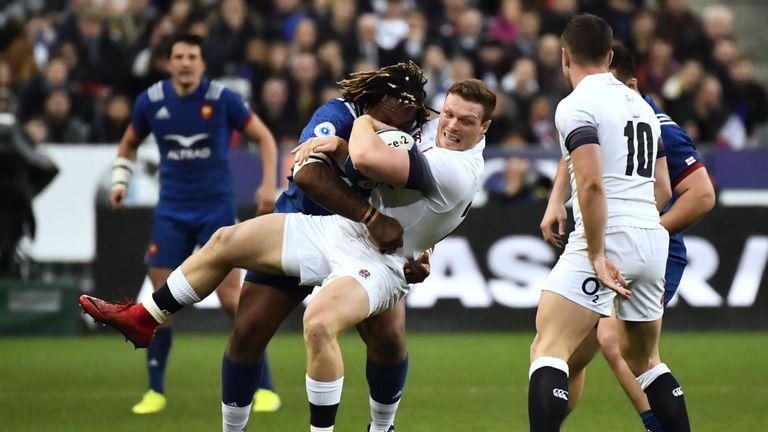 A fascinating final weekend; all I have got to do is get out of Cheltenham in one piece and find the familiar road to Twickenham. I'll follow our Irish visitors. Normally I meet a few of our readers mulling around on course. Hope to see a few of you in the next few days. Good luck to your teams and hold onto your horses.
Stuart Barnes