Rugby Union Expert & Columnist
Stuart Barnes' talking points: Champions Cup and Challenge Cup semis await
Last Updated: 16/04/18 5:51pm
Stuart Barnes looks ahead to the weekend's European semi-finals and recaps the latest talking points in his column...
1. I haven't been looking forward to commentating on a game like this Saturday's all season. The autumn international series were games England were expected to win and - with a few hiccups against Australia - duly did.
In Dublin we have strong favourites in Leinster, the European team of the season to date. But we also have an underdog with quite some bite. The Scarlets have rebounded from their dismal display at home to Bath and an 80-1 rating with one bookmaker to being exactly where they were at the semi-final stage of last season's PRO12 campaign. Playing Leinster, the favourites, away.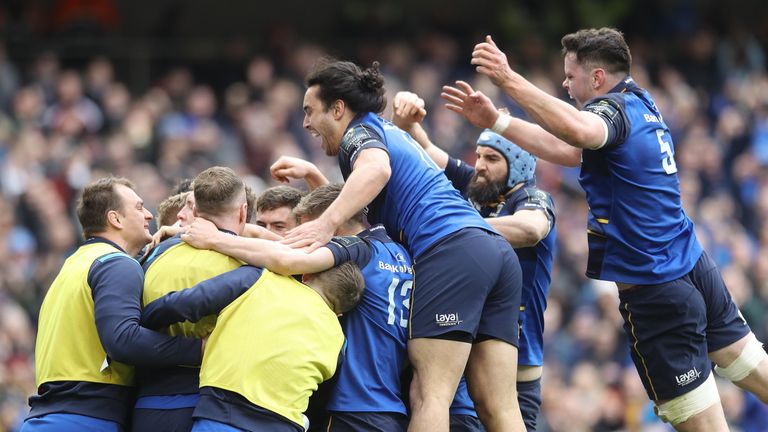 We all know what lightning they brought over the Irish Sea with them that Friday night. Will it strike twice? Scarlets fans certainly believe so. They come with plenty of expectation as well as oodles of hope to the Aviva (instead of RDS) for the Champions Cup semi-final.
They were 5-1 against to beat Leinster last season. That was a crazy price. Wayne Pivac's team were playing the most complete rugby in the league. Leinster were not convincing from day one to the day of their elimination, at least not in my eyes. It was only in the European quarters and semis we saw a semblance of what this team could become.
And so the Scarlets, down to 14 men for half a game, prevailed and travelled to Saturday's venue where they were again dismissed by the slow learning bookies as they crushed Munster. They travel to Ireland armed with lightning bolts.
What has changed? Injuries to Jonathan Davies deprive them of an outside centre who was playing at the peak of his game. Johnny McNicholl's injury and Liam Williams' departure strip them of some of their spark out wide. Other teams have analysed their game.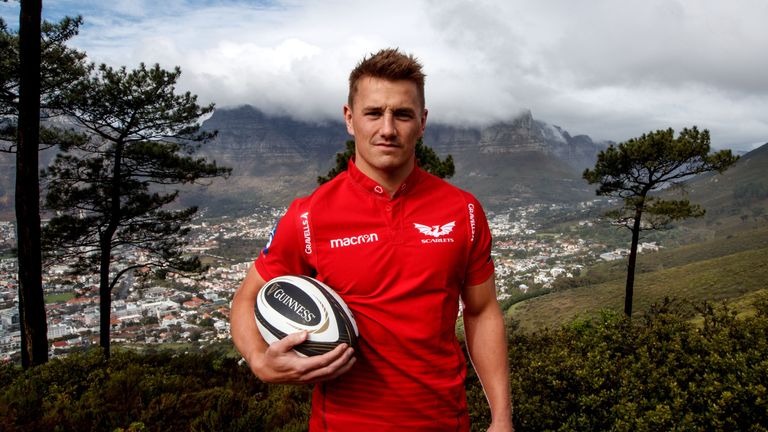 The back line isn't cutting teams to pieces as it was. That is the down side. The upside is a team with a much-improved set-piece and a self belief that seems to know few limits. Defensively they are harder and faster than they were last season. Not such a pretty team but undoubtedly formidable.
What about Leinster? Last season they rarely convinced me. This season it is rare when they do not. They have beaten league leaders from all over Europe at pool stage and comfortably handled Saracens, still a powerful force, in the quarter-finals.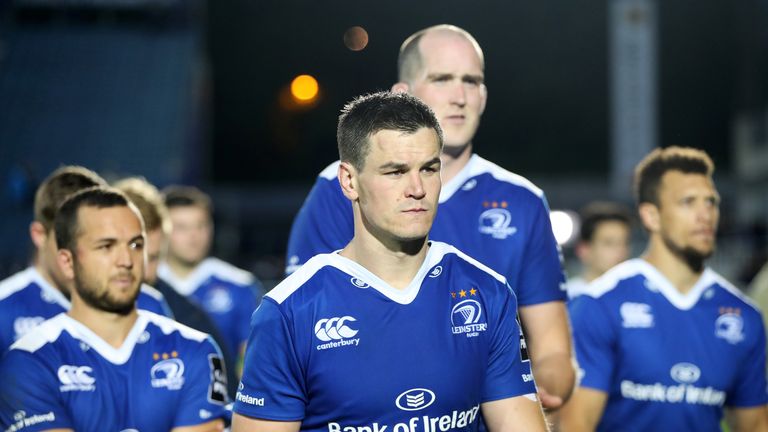 Garry Ringrose is coming back from injury and putting together a Davies like run of form while the pack is much better a year on and the old maestro at 10 is playing terrific big match rugby. Oh and there's James Lowe, whose arrival has added an individualistic spark to their expert organisation.
If the Scarlets strike twice it'll be up there as one of the great days for this West Wales team. They'll need a season's best showing to make the bookies look foolish again.
2. That was a longer than usual point but, hey, I cannot wait for the game and I'm sure you can't too. Why not start getting excited nice and early?
In the other semi-final Munster travel to wine country, Bordeaux. How I would love to be there, for all sorts of reasons but mainly the rugby, as well. Racing were impressive in the Auvergne and at full strength have been flying up the French table. But Clermont are not the force of old and Munster will have no fears, the game being played so far from Paris.
I fully expect most of the noise to come from the mighty Munster supporter base. When they run onto the field it'll feel close enough to Limerick to give them a great shout.
Munster were fortuitous against Toulon but Toulon I suspect are developing into a superior side to the one most of us think them.
For what it's worth I fancy them to win the Top 14. They hammered league leaders, Montpellier in a must-win game for them at the weekend. Munster will arrive back from South Africa in good heart and big game players ready to go.
3. On the subject of that trip to South Africa, the Munster men wrapped up a home 'qualifier' with a fine win in Bloemfontein - Conor Murray coming up trumps as a long-range kicker.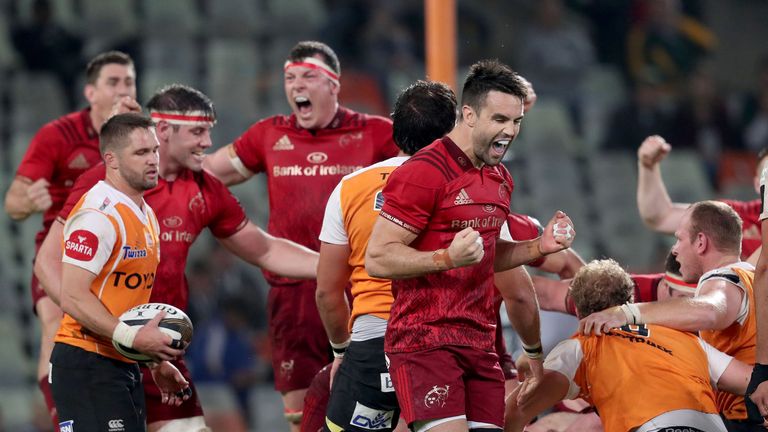 The other three European semi-finalists endured shocking weekends. The Scarlets' virtual second string conceded a half century in Edinburgh while a decent looking Leinster side on paper went down at home to Benetton in what has been a breakthrough season for the Italians with more wins than losses.
Racing were beaten easily by Toulouse - admittedly with a weakened side as well. The smart thinking is to dismiss last weekend as an irrelevance but maybe, just maybe, Munster will take some momentum into Bordeaux. I'll go for an all Irish Champions Cup final.
4. In the Challenge Cup we cover Cardiff Blues against Pau. The French team lost a game they should have won at home to Agen in the Top 14. A lot of star names started.
The Blues, in contrast, booked their place in next season's Champions Cup. All the pressure on the French, home advantage with the Welsh. Take the Blues to give a dose of the blues to Pau.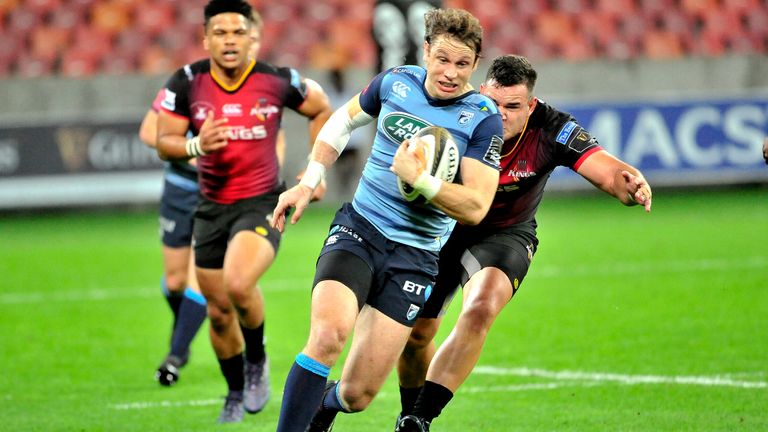 5. In the other Challenge Cup semi-final, Gloucester have home advantage against the Premiership's third-placed Newcastle. They might well need it.
I was in the press box when Dean Richards' side won there in the Premiership. His team has maintained momentum while Gloucester have been more erratic, though the Cherry and Whites relish this tournament. They just about have the favourites' chance.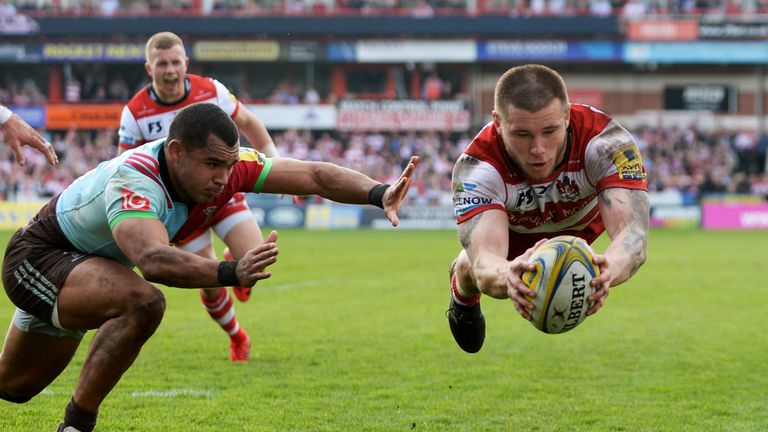 6. A few one-liners to wrap the column up...the sun shone in Scotland and Edinburgh played some superb stuff. Richard Cockerill has a right to be pleased with life at the moment. Their final round game with Glasgow is going to be good.
7. I write about the spirit of Leicester in my Friday newspaper column and they manage to lose at home to Northampton for the first time in ages; that'll teach me.
8. The Tigers' next league game at home to Newcastle is fascinating. Deano coming home and trying to stop his old club making the top four for the first time since 2004. Last up for Leicester is Sale away. Northampton did some damage on Saturday.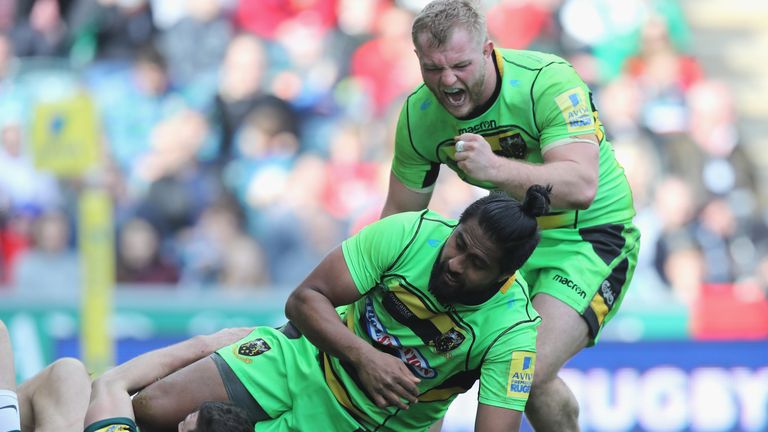 9. What can I say about my old club, Bath? Nothing that would make it past the excellent editors here at Sky; that's for sure.
10. Finally, see you in Dublin. It has been a great year for PRO14 rugby. It could yet be an all PRO14 final or even all Irish. Either way I am sure an outstanding weekend of rugby entertainment awaits the neutral, with a whole lot of nail biting for some of the more partisan fans. Enjoy.