Rugby Union Expert & Columnist
Danny Cipriani England recall backed by Stuart Barnes
Last Updated: 10/05/18 11:53pm
Stuart Barnes believes Danny Cipriani deserves his place in the England squad after being recalled for the Test series against South Africa.
The Wasps fly-half was named in Eddie Jones' 34-man squad for next month's three-Test tour of South Africa. Cipriani won the last of his 14 caps in England's defeat to France in 2015 but his impressive club form has earned an international return.
Cipriani has a chance of becoming England's fly-half, according to Barnes, but the Sky Sports pundit also suggests the 30-year-old could secure a place in the World Cup as a utility back with his ability to play at full-back.
Barnes said: "I think he's playing as well as he ever has. It's different to when he was a young kid. Then it was all fireworks and pyrotechnics whereas now there's a measured maturity to his game.
"This guy's got all the composure in the world and now he just needs a chance to prove his class can tell. He has played beautifully for Wasps."
"I think Cipriani deserves it on his form," Barnes added. "What's interesting is Eddie Jones has always said Premiership form isn't a guide to international form but Cipriani has really shown a great deal in the last few months.
"When Jones first came to England he said Cipriani would only be picked if he was first choice. He was asked today if that means he will be first choice and he smiled and said 'life is full of contradictions'.
"The last time Cipriani played for England he played quite a bit of time off the bench as a full-back. He does have that ability, he's a European Cup winner there and could yet come into the England World Cup squad reckoning as a utility man."
Jones has named seven uncapped players in his 34-man squad, including Hurricanes captain Brad Shields after New Zealand Rugby granted his release.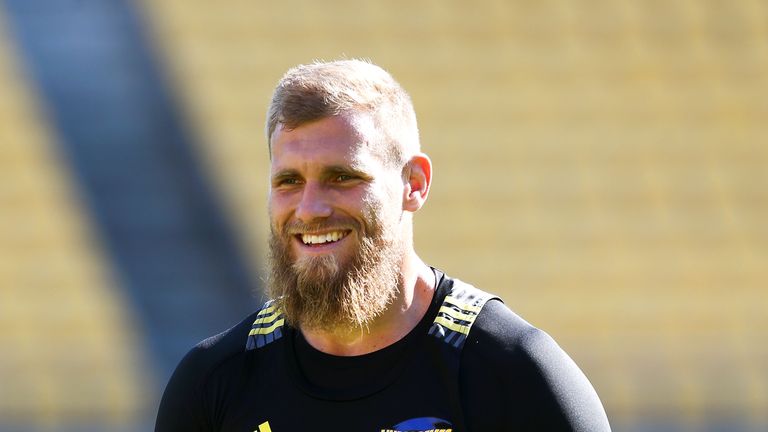 The former New Zealand U20 representative turned down a place in the All Blacks training squad last year, preferring to target England honours after joining Wasps at the end of his current Super Rugby season with the Hurricanes.
Barnes said: "He talks about him as a bloke that works really hard. He talks about the fact he's in a superstar team with the Hurricanes with the likes of Beauden Barrett and TJ Perenara. He kept coming back to this hard-working thing and said he'll make a really good back-up to Chris Robshaw.
"Now I think a lot of people here would be hoping England would have a number six challenging Chris Robshaw at the very least, not going to South Africa as a back-up. But again life is full of contradictions and it can change very quickly."
Cameron Redpath has also been included in the squad with the 18-year-old Sale back given his chance after impressing for his club and the England U20 side.
Barnes said: "Cameron Redpath is interesting for a couple of reasons. His dad's Bryan Redpath, he's a dear mate of mine and when you speak to him you have to say pardon because he's still very Scottish. I think there's an element of Jones thinking he can nick this guy as he did with Gary Graham.
"As a player Eddie likes him. He loves midfield runners that play north and south. He doesn't like drifters. He likes the ones that run straight. He runs straight and distributes and those are the basics to becoming a really good player.
"To take him to South Africa as an 18-year-old is a step up from going across the road and training at Harlequins and being an apprentice. You're in the big time."
England have brought in Scott Wisemantel as an attack consultant for the South Africa tour but Barnes believes the team's forwards will need to produce more quick ball for the new coach to have a significant impact.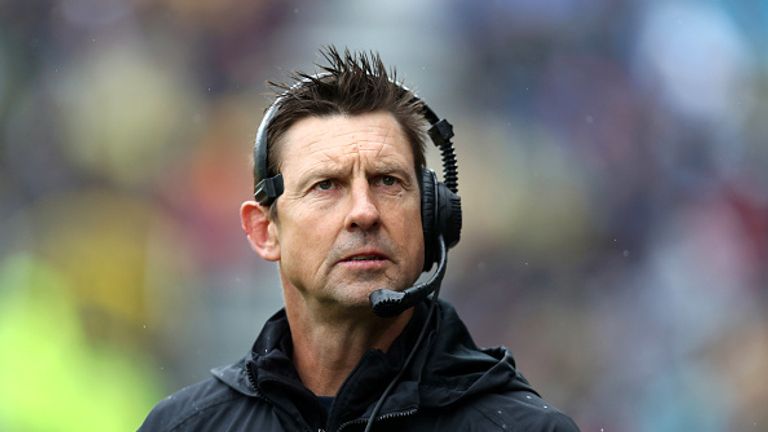 Barnes said: "I understand the perceived need for an attack coach. But you know what, if England don't get quick ball then there's no point having an attack coach.
"One of their problems last season was they didn't have the dynamism up front and the guys at six, seven and eight to wipe over the top and clear out the opposition and give quick ball to the scrum halves.
"When that happens there's very little you can do so England still actually have to get the basics right up front. They have to find a dynamism or Scott Wisemantel isn't going to make much of a difference."
England's game against the Barbarians on Sunday, May 27 and the three-Test series against South Africa will all be live on Sky Sports Action.