Italy captain Sergio Parisse has hernia operation and will miss four months
Parisse says surgery ends a "nightmare season"
By Tejas Kotecha
Last Updated: 10/05/18 12:34pm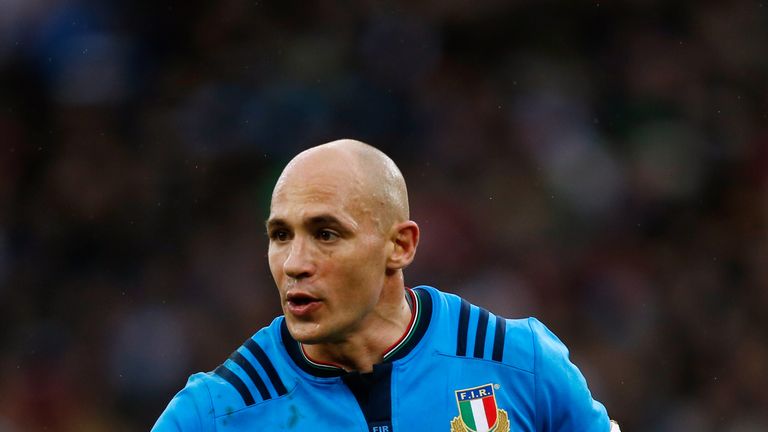 Italy captain Sergio Parisse has had surgery on his hernia and will miss four months.
The 34-year-old has struggled with injuries all season but said he wanted to wait until Stade Francais were safe from relegation before he had surgery earlier this week.
"It's over, my nightmare season," Parisse told Italian newspaper Gazzetta dello Sport.
"I had started the season with a (knee) tear. I returned for the November Tests, but with a swollen knee and then had a meniscus operation. I wasn't in form for the Six Nations.
He has played for Italy a record 134 times, and got the unwanted record of a 100th Test defeat in their final Six Nations game against Scotland.
It gave the Azzurri a third consecutive wooden spoon.
"I'm not happy about how I played, but I've never complained and I'm not looking for excuses," the Italy skipper said.
Parisse had been rested for Italy's three-match tour of Japan next month with Japan hosting the Rugby World Cup from September 20 to November 2, 2019.
"The tests in Japan will be difficult but I'm confident we have the players to have great matches and take home three wins. That would do everyone good," Parisse added.
Parisse has played 292 games for Stade Francais since joining from Treviso in 2005.