Michael Cheika refuses to criticise Israel Folau after his anti-gay comments
Last Updated: 17/05/18 7:16am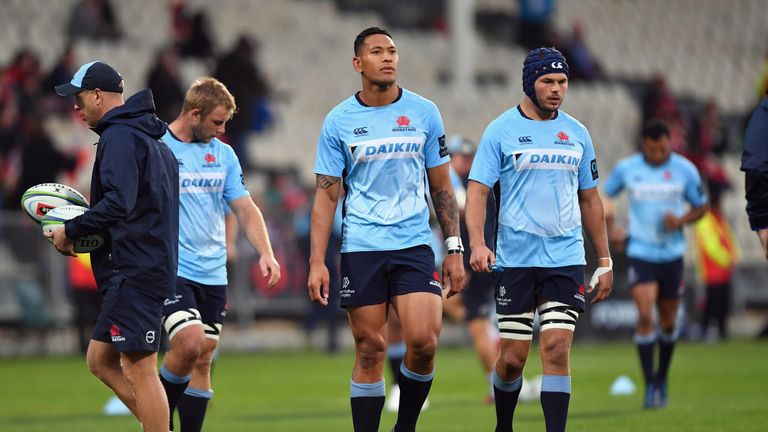 Australia coach Michael Cheika has refused to criticise Israel Folau over the controversial anti-gay comments which have sparked a backlash against the player.
Chieka says youngsters should find another idol if they do not agree with their sporting heroes.
Devout Christian Folau, one of Australia's best and most marketable players, caused a storm last month when he posted on social media that gay people were destined for hell.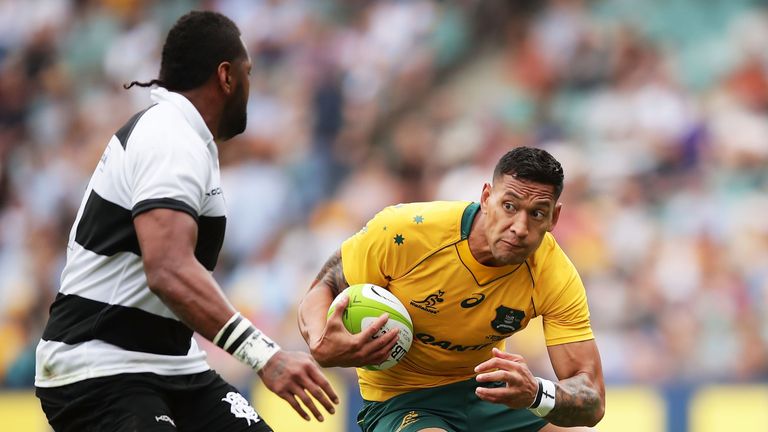 He again courted controversy last week by tweeting a link to a video opposing same-sex marriage by late American evangelist David Wilkerson.
In his first comments since the controversy arose, Cheika was asked what his message would be to a young gay child who looked up to Folau.
"There's been a lot made of [this]," he told Fox Sports Australia.
"Self-esteem in people, no matter who they are, is extremely important - self-belief, self-esteem - and if that's something that you don't agree with, then you detach from that.
"That way it'll be, 'he's no longer my idol', if that's the case."
Folau says he will not be backing away from his staunch religious beliefs regarding homosexuality and same-sex marriage, despite heavy criticism from current and former players.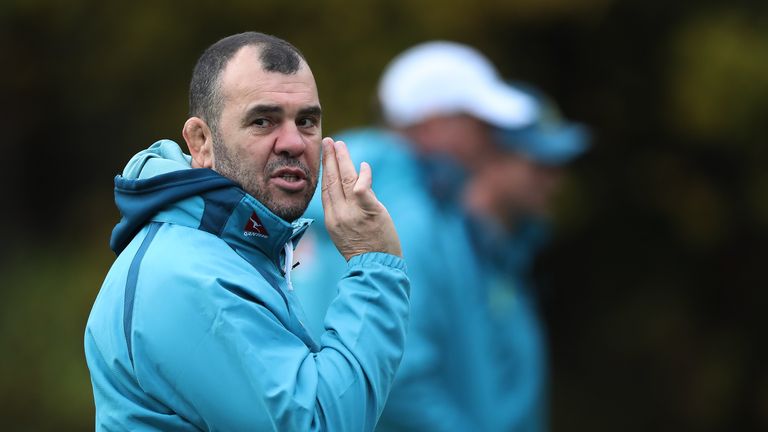 Cheika says the onus was also on parents to shield their children from potentially harmful social media posts.
"You've got to protect those kids from everything that's out there," he said.
"Us as parents, which I am, and as coaches, which I try to do with the [Wallabies] lads, because it happens all around.
"Players are getting the same in return: nasty messages on social media.
"It's about trying to build that self-belief in them, so they're not affected by those things, because we don't want people to be affected by stuff like that.
"That is 100 per cent clear."
Folau has escaped sanction from Rugby Australia so far with the governing body's chief Raelene Castle admitting his stance was the biggest challenge of her career, arguing it was a delicate situation pitting a "human rights issue" against freedom of speech.