Super Rugby final: What we've learned ahead of Crusaders v Lions showdown
By Sky Sports Rugby
Last Updated: 30/07/18 10:23am
Current champions and red-hot favourites Crusaders host the Lions in a repeat of last year's Super Rugby final but what are the telling factors ahead of Saturday's showpiece, live on Sky Sports?
Crusaders will line up against the Lions in Christchurch after the Canterbury side beat the Hurricanes 30-12 in their all-New Zealand semi-final at the AMI Stadium.
In the weekend's other semi-final, the Lions accounted for the Waratahs 44-26 to set up a clash many are predicting the Crusaders will make light work of.
Ahead of the Super Rugby showpiece - and with a reflective eye on last weekend - here are a few talking points...
Can we expect a mismatch?
In a straight head to head, the Crusaders appear unbeatable, and then you add home advantage to their armoury. The Lions are ranked 9-1 outsiders with some bookmakers and it's not only the betting odds that appear to be stacked against them.
Crusaders have accumulated a spectacular winning run of 14 and have demonstrated a clinical and increasingly ruthless edge.
But they haven't just proved efficient in attack. The defending champions have proved stubbornly disciplined on the back foot, developing a style that coughs up few penalties.
When you add up all these elements, it's easy to see why they're the almost unbackable favourites.
What advantages do the Lions enjoy?
The most obvious is the South Africans travel unburdened by any real expectation. They may feel liberated by this but it's going to take more to lift the trophy.
Optimists will point to real substance and, most pointedly, the spectacular success of their lineout as an attacking tool.
Their ability to utilise this set play as a scoring platform has been remarkable with try after try after try this season arising from this source.
It's been blunt and brutal, but that won't bother the Lions a jot.
On so many occasions the man who has popped up at the bottom of this lineout pile has been Malcolm Marx. His performances have seen him hailed by some critics as one of the form players in world rugby right now.
And if Marx and the Lions can do what they've been doing all season - and do it early - they will believe they can grow into the contest.
Clinical Crusaders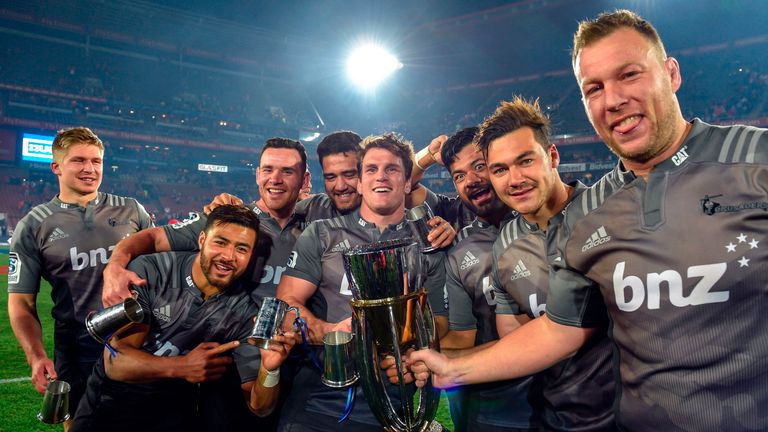 The Lions know that they will need to play Crusaders in their own half if they are to have any chance of rolling out their attacking maul.
And once they get a foothold there, they will need to hold on with everything they've got. That's easier said than done. The Crusaders have been mean-spirited and opportunities will be at a premium.
If the Lions do get a sniff they'll need to pounce as the Crusaders won't offer many second invites in their own home.
The Mo'unga factor
Sean Fitzpatrick has described Richie Mo'unga as the heir to Beauden Barrett and off the back of Saturday's semi-final performance, he believes the Crusaders' star could play his way into the New Zealand team for next year's World Cup.
The fly-half, who has one international cap, scored 15 points and outshone counterpart Barrett. That kind of form at this late stage of the competition sounds like more bad news for the Lions.
The Christchurch factor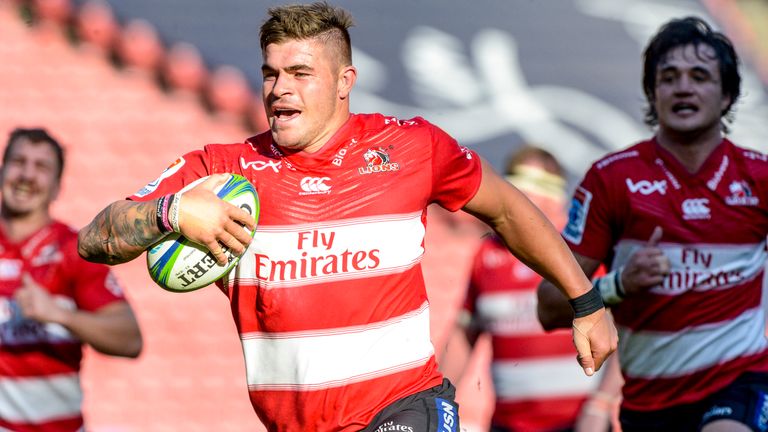 Last year, when the Lions hosted the Crusaders at Ellis Park, it was in front of 62,000 fans. This time there will be about 40,000 fewer people at AMI Stadium, a ground where the big screen is known to hang from a crane as long as the winds aren't too strong.
Lions fans may well be intrigued, but their players will know that for Crusaders, this ground is a fortress.