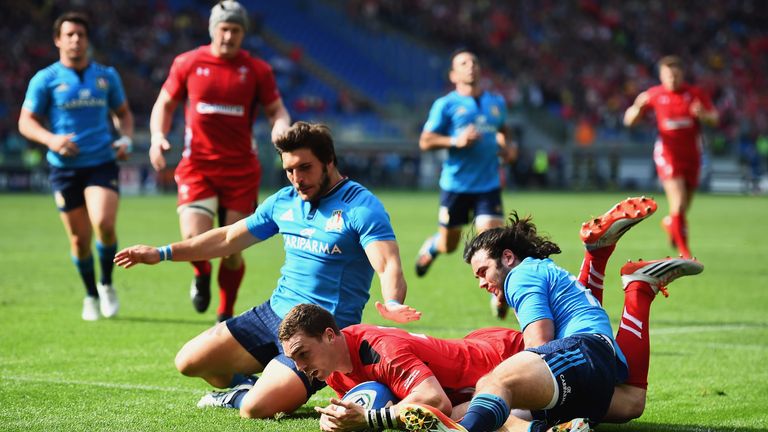 Welsh rugby's Principality Premiership is to trial a new scoring system this season.
Under the proposal, which still needs the backing of World Rugby, tries will be worth six points, while penalties and drop goals will score just two. A penalty try will score eight points without the need for a conversion.
Other rule changes are planned: uncontested scrums must involve eight players from each team, and a lineout will take place if a team kicks to touch from a penalty after time is called.
WRU head of rugby Josh Lewsey said: "I am delighted the Welsh Rugby Union is taking a lead in the world game in regards to these law trials.
"Internally, we were already exploring innovative ways in which we could increase 'ball in play time', the focus on skill acquisition and match intensity. As such, these law trials are a superb fit for our intentions."
WRU national match officials manager Nigel Whitehouse said: "We will be working alongside World Rugby, so this will be a detailed and focused process across the whole of the season ahead.
"As well as observing the games, we will be taking feedback from everyone involved to feed into our conclusion process.
"The results of the trial will then be fully assessed before any decisions are made about the long-term scoring system for the entire game."
The Premiership begins with this weekend's meeting between Llanelli and Pontypridd, and the trial will begin at Parc-y-Scarlets provIded World Rugby agrees on Thursday.
The number of points for tries was increased from four to five in 1992 to encourage a more attacking game.