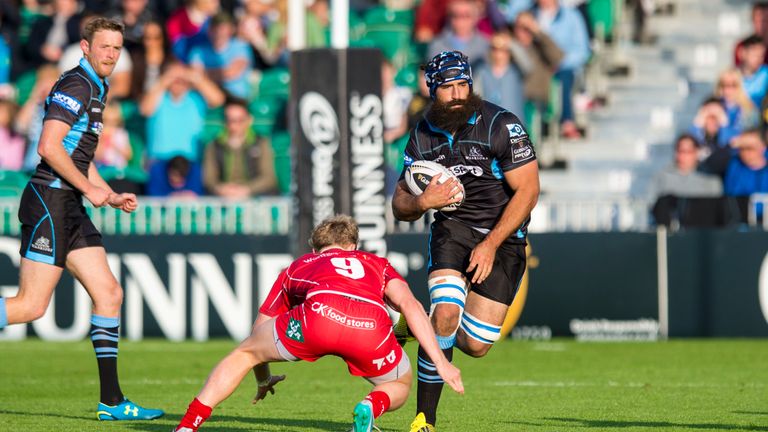 Rugby bosses will decide by the end of the year whether or not they need to amend the three-year residency rule.
Governing body World Rugby launched a wide-ranging review of the rule in May with every Test nation asked to submit their views.
The current rule has caused controversy in recent months after Scotland were allowed to select Josh Strauss for the World Cup and Fiji lost the services of Nathan Hughes.
Wasps' Fijian No 8 Hughes will qualify for England in June 2016, and he rejected the chance to represent the Pacific island nation of his birth at the World Cup.
Glasgow's South Africa-born flanker Strauss becomes eligible for Scotland through residency just five days before their World Cup opener against Japan on September 23.
World Rugby chief executive Brett Gosper said: "We have asked every member union if they stand by and support the three-year residency rule.
"We need to monitor and protect the integrity and perception of the game as an international game, as differentiated from the club game.
"We've no reason to believe that integrity is eroding, but now we just need to see if the unions are happy with that.
"We're in the process of working our way through those opinions from the unions and we hope to complete that by the end of the year."
Fiji are expected to advise World Rugby of their desire for at least an extension of the qualification period in the residency rule, but Gosper has refused to comment on the situations of Hughes and Strauss.
"I can't get into personal situations," said Gosper. "We're in the process of reviewing and collating the views of our member unions across the world on that.
"The main thing is that we just need to keep understanding in order to preserve the integrity of the game, that there is a belief that these are bone fide national sides.
"The view is we don't seem to have a perception problem, but we're going to the unions once again to ask the question and get a view on that. And we're in the process of collating those views."