Miles' 50 greatest British and Irish Lions: 50-41
Last Updated: 14/05/17 1:04pm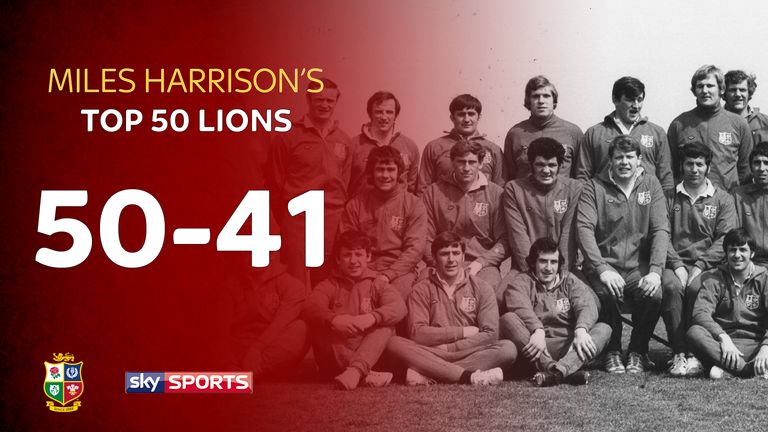 Miles Harrison counts down to the 2017 British and Irish Lions tour by selecting one player per day from the list of his 50 greatest Lions.
The Sky Sports commentator wrote that the players are not from the entire history of the organisation, but from the tours he has followed.
"I start from 1971, which also seems wholly appropriate given that the Lions are due in New Zealand again this summer, trying to repeat the achievement of those history-makers all those years ago," Miles said.
"Fifty players from nearly 50 years, chosen by a 50-year-old who just wonders if the 2017 tour will have a similar impact on a whole new generation of rugby watchers."
41. Jeremy Davidson
Miles says: "He wasn't in anybody's Test selection pre-tour but turned out to be a star of the 1997 series."
42. Mike Teague
Miles says: "A favourite of Gloucester's Shed, his seriously impressive contributions helped to lay the foundations for a series win in Australia."
43. Sean Lynch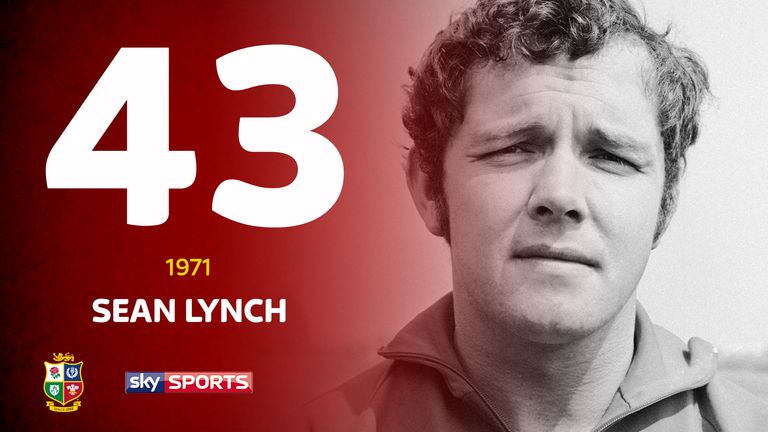 Miles says: "Seized his chance in 1971 to play in all four Tests. To this day, he remains unsung but shouldn't be."
44. Robert Jones
Miles says: "His velvet pass and expert game management smoothed the way for the Lions' series win in Australia - a class act in any era."
45. Sam Warburton
Miles says: "A quiet captain who oversaw a winning Lions tour and established his permanent place in Lions history."
46. Peter Dixon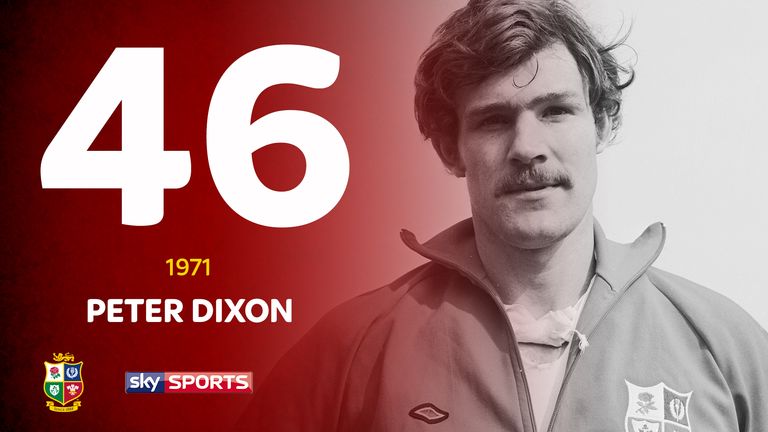 Miles says: "The Northern English workhorse who thrived in the world-class company of the Lions and was key to the 1971 success."
47. Andy Irvine
Miles says: "The flying Scot's bravado and counter-attacking style marked him out as not just a Lions entertainer, but a series winner as well in South Africa."
48. Dick Milliken
Miles says: "A wonderfully consistent operator who, with centre partner Ian McGeechan, glued the Lions' performances together on the famous 1974 tour."
49. Jonathan Davies
Miles says: "His high-quality play ensured that he took part in every minute of the 2013 Tests and he finished the series by keeping a Lions legend out of the side."
50. Neil Jenkins
Miles says: "Out of position, he did everything asked of him and, when the heat was on, had a boot to stake your grandma on."