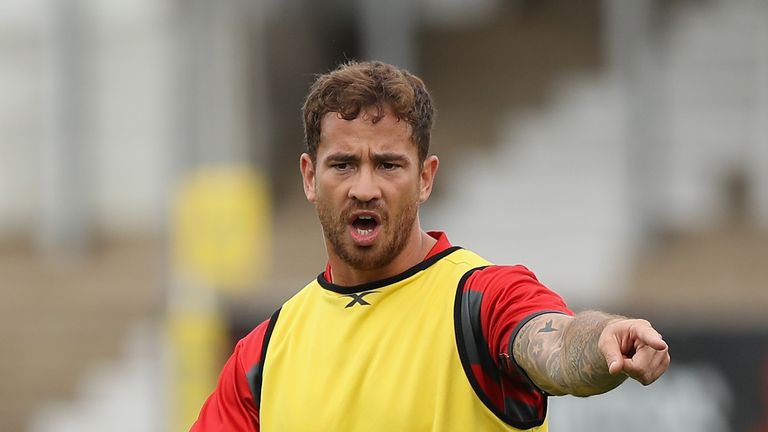 James Haskell has bemoaned the social media reaction his former teammate Danny Cipriani and England cricketer Ben Stokes have faced after late-night incidents outside nightclubs.
England fly-half Cipriani pleaded guilty to charges of common assault and resisting arrest following an incident during Gloucester's pre-season tour to Jersey on August 15.
No further punishment was deemed necessary despite a charge of 'conduct prejudicial to the interests of the game' being upheld at a Rugby Football Union disciplinary hearing in Bristol on Wednesday night.
Stokes was found not guilty of affray last week following an incident outside a Bristol nightclub in September last year.
"It's a case of trial by social media and the problem of that is that everyone is ill-informed and knows nothing," Haskell said.
"It's like me peeping over the wall at Oasis and telling them how to play guitar because I've watched 10 gigs. Professional sport brings out the best and worst of people.
"Ben Stokes was a great example - people were ready to throw him under the bus and it's the same with Danny."
Northampton flanker Haskell has played alongside Cipriani across two spells at Wasps but both left the club this summer.
While Haskell has amassed 77 England appearances, Cipriani's lack of discipline, rather than talent, has limited him to just 16 appearances for his country.
Cipriani made his first England appearance since 2015 during this summer's tour of South Africa and after the RFU decided against taking any further action, it appears Eddie Jones will be free to pick the 30-year-old for November's internationals.
"People love to hate him but I know him as a good, hard-working guy and it's time to move on. I don't judge him and I don't think anybody should," Haskell said.
"It was time to move on an hour after the court case, but a few ex-players and coaches threw him under the bus for easy headlines.
"It's best to move on as there is a lot more to life than Danny Cipriani. I have spoken to him and he's good. It's unfortunate that when you have a profile, everything is times one million."