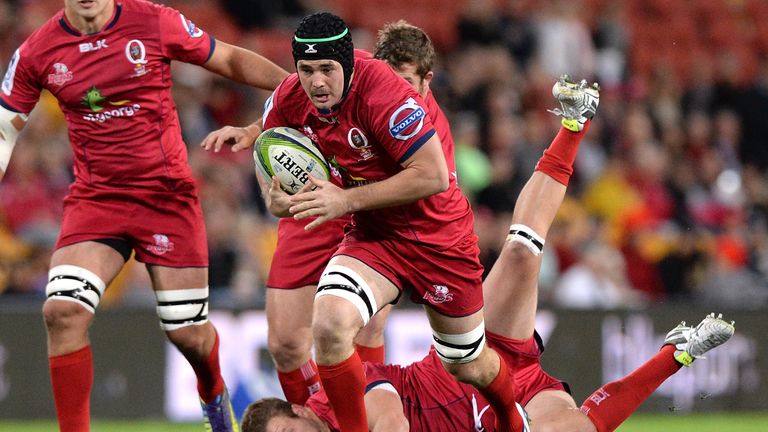 Australia openside flanker Liam Gill is to leave the Queensland Reds at the end of Super Rugby season and move to France.
The 23-year-old has been linked with Top 14 side Toulon, having been shut out of Australia's back row for the last two years by David Pocock, Michael Hooper and latterly Sean McMahon.
Gill would join Wallabies Quade Cooper, Matt Giteau, Drew Mitchell and James O'Connor at the French side owned by comic book tycoon Mourad Boudjellal.
With Gill, who was capped 15 times by Australia from 2012-13, missing out on a national contract and the salary top-up afforded to Wallabies players, the Reds admitted they were unable to compete at the negotiating table.
"He has international aspirations but plays in a position in which Australia have significant depth and he felt he would have limited Wallaby opportunities," general manager Daniel Herbert said.
"Whilst we are disappointed to see him go, there are limitations to what we are currently able to do if players garner overseas interest and aren't in the top band of Wallabies."
Overseas-based players with fewer than 60 Test caps are not allowed to play Test rugby under Australian Rugby Union (ARU) rules aimed at retaining local talent.
Gill's move would therefore make him ineligible to play for the Wallabies from 2017, at a time when Pocock might also be unavailable for selection.
Pocock, whose contract with Canberra-based Super Rugby side ACT Brumbies expires at the end of the season, has expressed an interest in taking a year-long sabbatical to study.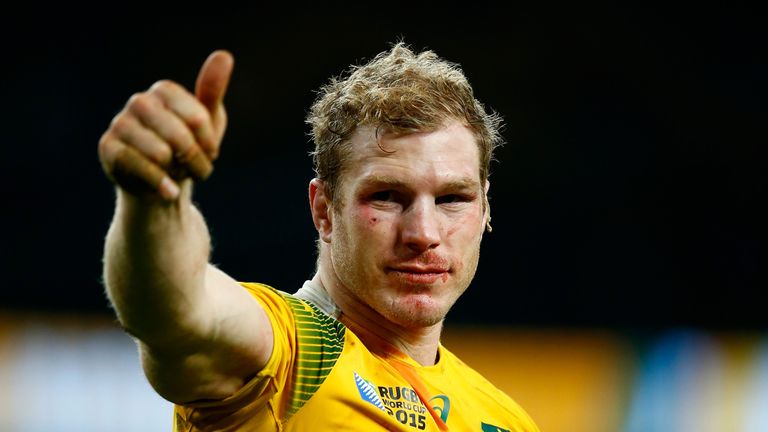 However, Gill's departure has also fuelled media speculation that Pocock could head north to shore up the Reds pack along with Wallabies captain Stephen Moore, who has already announced he is Brisbane-bound in 2017.
The Brumbies, who were furious at losing hooker Moore, said on Wednesday that contract negotiations with Pocock were far from over.
"It creates all sorts of problems if Poey takes a break," Brumbies chief executive Michael Jones said. "My preferred solution, and our offer to him, doesn't allow a break."