Referee Jonathan Kaplan to retire at end of South Africa season
Jonathan Kaplan, union's most experienced international referee, will retire at the end of the 2013 South Africa season.
Last Updated: 12/02/13 12:45pm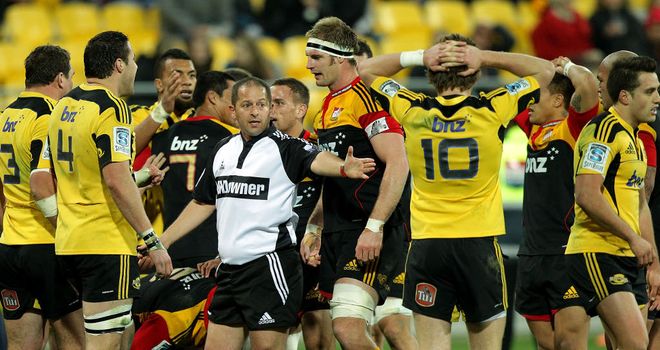 Kaplan, 46, has been on the South Africa Rugby Union's elite panel for 21 years and has officiated in more internationals, Super Rugby and Currie Cup matches than anyone else.
"Rugby has been my life for the past few decades and I've made the decision with a tinge of sadness," said Kaplan, who has refereed in 68 internationals.
"But the time has come to move on and make way for the young referees we have coming through in South Africa.
"I've had an incredible career, and I'd like to thank both SARU and the IRB for the opportunities they have given me.
"I've always prided myself on having the best interests of the game at heart and being brave enough to try and get the best out of every game in which I have been involved. I'll miss my front row seats on the big stage."
Jurie Roux, CEO of SARU: "Jonathan has been one of the world's best referees for a very long time now and has been a credit not only to South African rugby but the profession of refereeing.
"His calm control of matches set the standard and you knew that if Jonathan Kaplan was in charge, the players would be allowed to express themselves. We'll be sorry to see him go but we respect his decision."