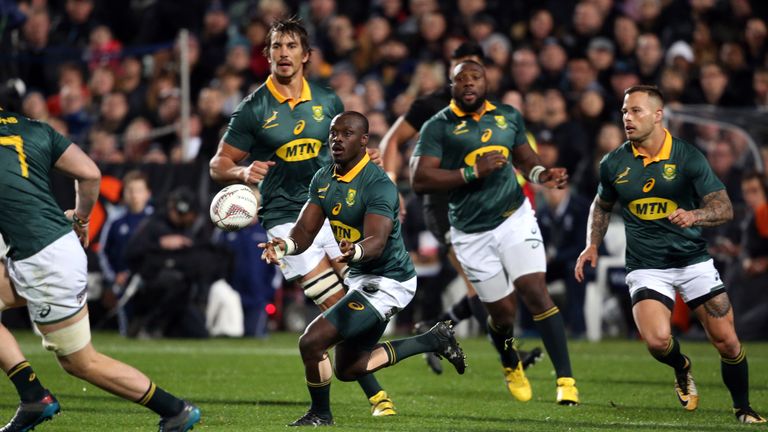 The Rugby World Cup board has unanimously recommended South Africa to be the tournament's host in 2023.
Ireland and France were the other contenders and the Irish bid was rated favourite by bookmakers, but South Africa are now in pole position to stage the World Cup for the first time since 1995.
The decision will be voted for by the World Rugby's Council on November 15 in London but they are considered unlikely to go against the board's recommendation.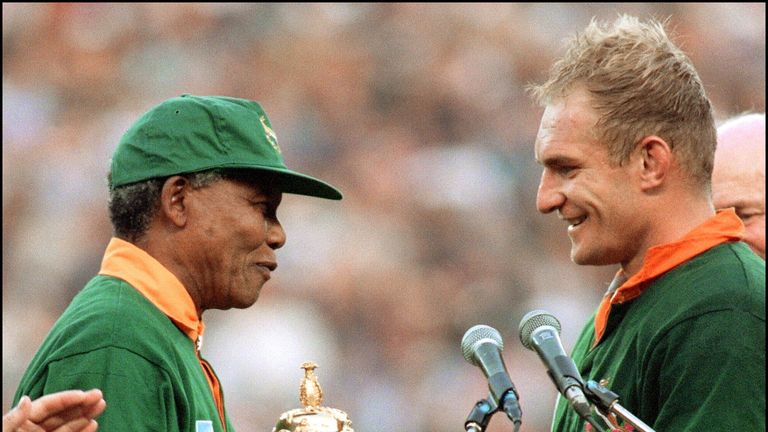 World Rugby chairman Bill Beaumont said: "The comprehensive and independently scrutinised evaluation reaffirmed that we have three exceptional bids but it also identified South Africa as a clear leader based on performance against the key criteria, which is supported by the board in the recommendation."
South Africa missed the first two Rugby World Cups because they were banned due to the apartheid regime but they then memorably hosted and won the 1995 event.
President Nelson Mandela handed the trophy to Springbok captain Francois Pienaar after the defeat of New Zealand in the final - a moment which is one of the most iconic in the tournament's history.
France staged the 2007 World Cup and were seen as the outsiders of the three contenders to host 2023 while Ireland may have to wait for their first chance to act as lone hosts.
World Rugby published the results of the evaluation report, with South Africa receiving an overall score of 78.97, ahead of France (75.88) and Ireland (72.25).
SA Rugby CEO Jurie Roux said: "We told the World Rugby Council that we would deliver a triple win tournament when we presented to them last month - a win for the game with record receipts, a win for the fans with an unforgettable tournament in a bucket-list destination and, most importantly, a win for the players with the most athlete-centric event in the tournaments' history."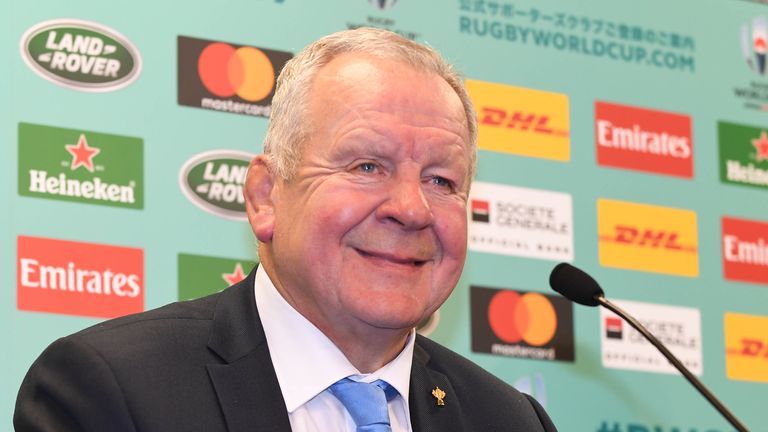 The Irish bid scored badly on the heavily-weighted "venues and host cities" criteria, probably reflecting concerns over a shortage of hotel rooms.
But Ireland's bid committee chairman Dick Spring said: "While it is disappointing not to have received the initial recommendation, there is nothing in the report which is insurmountable and this is certainly not the end of the road.
"We absolutely believe Ireland can secure the tournament for 2023."
The next World Cup is in 2019 and will be staged in Japan.