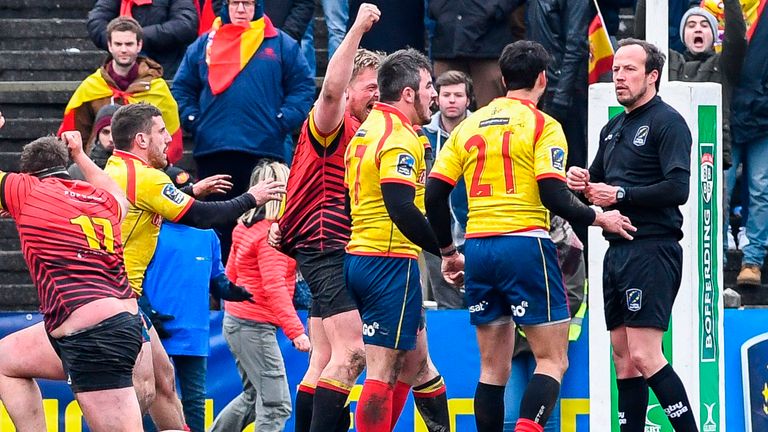 The Spanish Rugby Federation has made a formal claim to World Rugby and Rugby Europe to have their World Cup qualifying match against Belgium replayed.
World Rugby is looking into the appointment of a Romanian referee for the crucial match between Spain and Belgium on March 18 that determined whether Romania qualified for the 2019 Rugby World Cup.
Belgium won the match 18-10 - with all of their points coming from penalty kicks - ensuring their place in the World Cup through a second-place finish in the Rugby Europe Championship. Spain would have qualified with a win.
Spain's players and officials blamed Romanian referee Vlad Iordachescu - who had to be escorted from the field after he was confronted by players.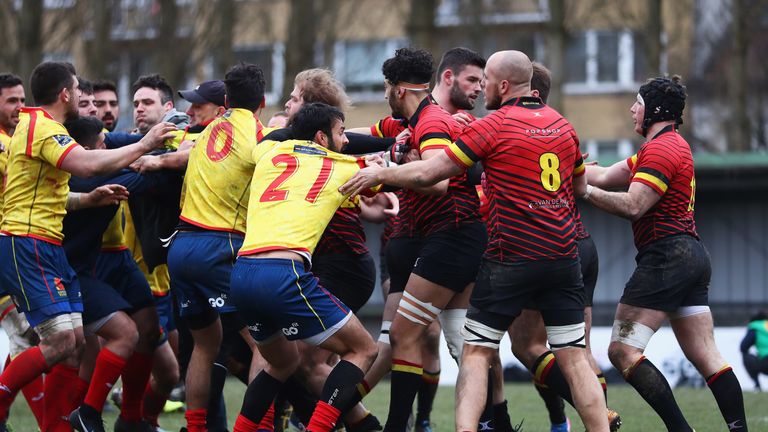 The Spanish Federation had originally asked Rugby Europe to change the officials for the Belgium match because all three were Romanian. The federation said Patrick Roben, president of Rugby Europe's referees' commission, denied the request because the match appointments were done weeks in advance.
They have now presented a formal claim to both World Rugby and Rugby Europe to have the match replayed, outlining two breaches of the code of conduct established by World Rugby.
The Spanish Federation said it "trusts that World Rugby will allow the repetition of the game since the image of the sport has been tarnished by Sunday's events."
World Rugby, which does not appoint match officials for Rugby Europe Championship qualifiers, said on Monday it had contacted Rugby Europe "to understand the context of events relating to the Belgium v Spain match in Brussels on Sunday".