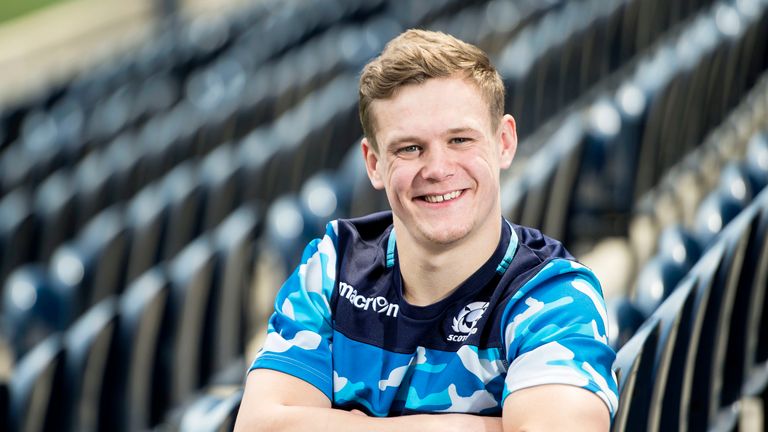 Scotland head coach Gregor Townsend spoke highly of Darcy Graham after including the 20-year-old in his squad for a two-day training camp.
The back was one of seven uncapped players named in a 41-man squad due to travel to St Andrews on Sunday for two days' training ahead of the new domestic season.
Graham's impressive form for Scotland U20s earned him a first call alongside Matt Fagerson, Phil Burleigh, Jamie Bhatti, Anton Bresler, Scott Cummings and Jamie Ritchie, while six injured players including Stuart Hogg have also been invited.
Townsend admitted he was keen to see Graham link up with the full squad after impressing in training since joining Edinburgh.
He said: "He has always thrived playing at a high level. Whether that's U20s a year ago and looking very good, to playing at senior level, he's someone who wants to take on opposition with ball in hand.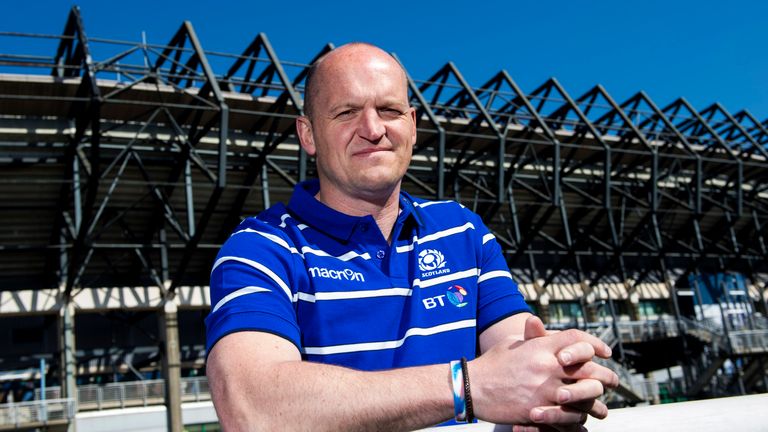 We want to see the best rugby from all our players to make it harder for us to pick a team come November.
Gregor Townsend
"He is difficult to tackle and has the ability to play right across the back three.
"I know from Richard Cockerill, and having watched some of the Edinburgh sessions, that he is looking really good so far.
"It's obviously a look into the long-term, giving him a taste and working alongside some quality.
"Having Stuart Hogg at camp giving him some advice, we hope it will do him good for his own development to be in the camp next week."
Fagerson has also been included after impressing for the junior national side and Townsend said the temperament of the pair suggested they were ready for the call.
"Matt has played professional rugby for Glasgow Warriors, even though he is a year younger than Darcy," he said.
"Darcy is now a full pro at Edinburgh and will get his opportunities I'm sure in pre-season.
"Both played very well for Scotland U20s and have something about them, whether it's ability or mentality, but they thrive playing at a high level and we want to see them in our camp and see first-hand how they compare with the guys who have played Test rugby before."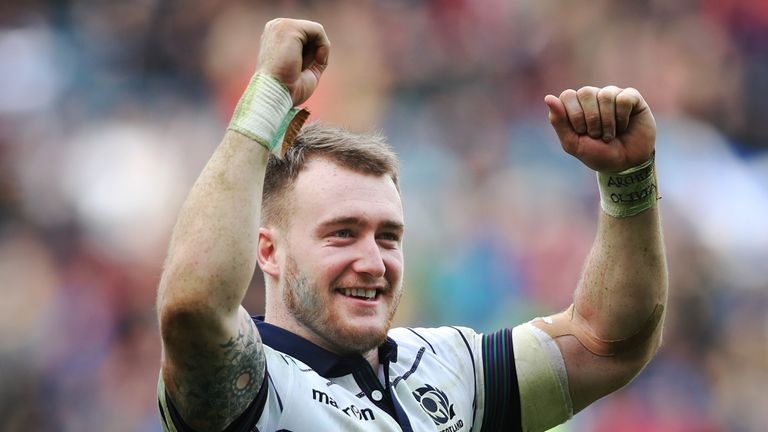 Hogg has been invited to attend the camp despite undergoing shoulder surgery, while Fraser Brown, Allan Dell, David Denton, Jonny Gray and Rob Harley will also be there despite injuries.
Richie Gray will be absent however, as he continues to recover from a back problem.
Townsend admitted that, despite a spate of injuries, the future was looking positive for Scottish rugby following a mixed start to his international reign, which saw a famous win over Australia followed by defeat to Fiji.
He said: "I would love to have put together a squad of 60 for this camp.
"I think we're at a really good time for Scottish rugby, that there's a lot of very good players who can play Test rugby available to us.
"We kept the numbers down, but there are a few we invited to train who are injured - and we wanted to get to know them better and for them to spend time with us.
"There are a few who didn't make this squad who we know and have already played a few games for Scotland and that's what we're looking to see from them.
"We want to see the best rugby from all our players to make it harder for us to pick a team come November."