Perpignan forward coach Giampiero De Carli to link up with Italy next season
Italy have announced that Perpignan forwards coach Giampiero De Carli will link up with them next season.
Last Updated: 25/11/13 4:19pm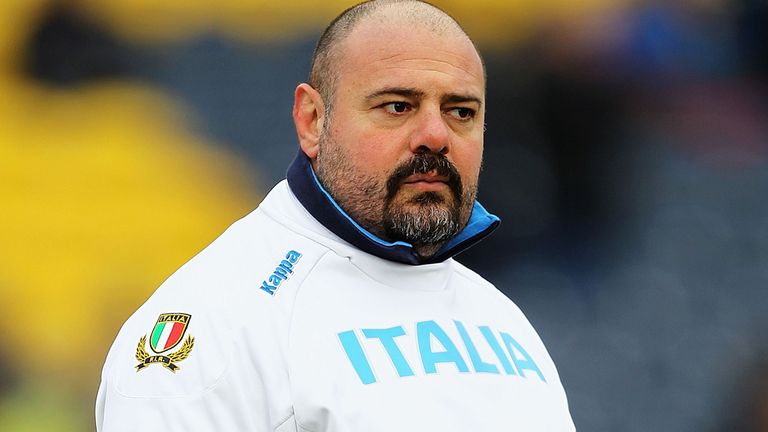 The Italian Rugby Federation (FIR) hope that De Carli will be released by the Top 14 side in time for their summer tour.
The FIR said in a statement: "The FIR has reached agreement with Giampiero De Carli, who will join us for the 2014-2015 season.
His contract is due to start on July 1, however the statement added: "We will try to ask Perpignan to release him at the end of the 2013-2014 Top 14 season, in time to join us for the summer tour of the south Pacific."
Former prop De Carli, who won 32 caps for the Azzurri, previously worked for the FIR before joining Perpignan.
As a player, he was notable for scoring a try in Italy's maiden Six Nations match, against Scotland, which the Italians won 34-20.
"I'm very happy to be starting this new challenge with the Italian national team alongside Jacques Brunel", said De Carli.
Italy capped their three-match November series with a 19-14 defeat by Argentina on Saturday, having beaten Fiji (37-31) and lost heavily to Australia (50-20).