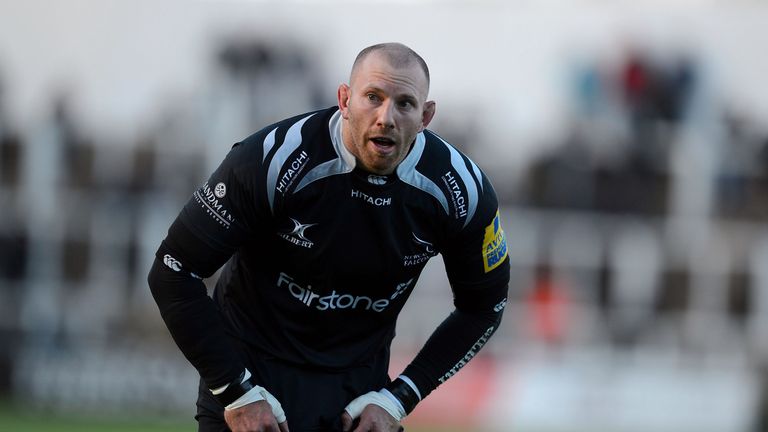 Newcastle Falcons hooker Rob Hawkins will retire at the end of the season to pursue a career in the police force.
The 33-year-old joined the club from Leicester in 2014 and has gone on to make 16 appearances, while working on a voluntary basis as a Special Constable since November.
Hawkins, who also played for Bath, told Newcastle's website: "I'm in a very fortunate position to be able to retire on my own terms and I feel hugely lucky to have spent such a long period in the game.
"I have enjoyed each and every moment of my career, representing three fantastic clubs, winning trophies and taking the pitch with so many outstanding players along the way.
"I'm now hoping to have a successful career in the Police, I'm currently in the application process and I'm excited about what lies ahead.
"I would like to thank the Rugby Players' Association for giving me the opportunity to sit on the players' board this season as an RPA player rep. I appreciate the work they do and it's been an incredible insight into the business of the game."
The club's director of rugby Dean Richards, himself a former policeman, added: "Rob has been a fantastic professional throughout his time at the club and we were happy to help facilitate his role as a Special Constable with Northumbria Police over the last six months.
"Having worked for a number of years in the Police myself I know Rob has all the attributes required to make a success of his intended new career, and he leaves with the thanks and best wishes of everybody at Newcastle Falcons."