Ali Price talks his rapid rise, Scotland's autumn series and Glasgow's must-win weekend
By Michael Cantillon
Last Updated: 08/12/17 8:05am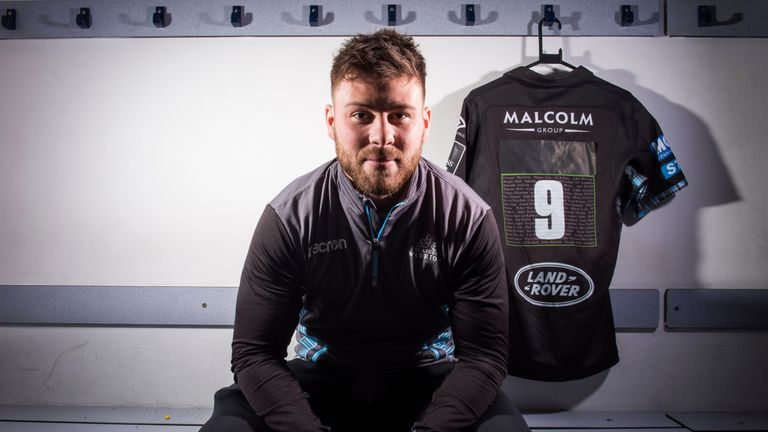 Glasgow Warriors scrum-half Ali Price chats to Sky Sports ahead of their critically important Champions Cup clash with Montpellier on Friday night, live on Sky Sports Action.
"It's been crazy," responds Price when asked about his whirlwind 12 months. "I've tried just to take everything in my stride but it's hard to do, you know?"
November 2016 saw the pacy half-back come on for just seven minutes against Georgia for his Test debut, and remain an unused replacement against Argentina and Australia.
At club level, he started last season as back-up to Henry Pyrgos, having only signed his first professional contract in 2015 at the age of 22.
Fast forward a year and Price started all three of Scotland's November Tests, including the magnificent team displays against New Zealand and Australia - who were then ranked third in the world.
He has also been one of the form players in a Glasgow team flying under Dave Rennie. His development and promotion has been as brisk as the way he plays the game.
Not only is he starting, but he has blossomed into a key point of reference for Gregor Townsend's new-look Scotland side. His pace, willingness to run with the ball and speed of delivery suit the game plan to a tee.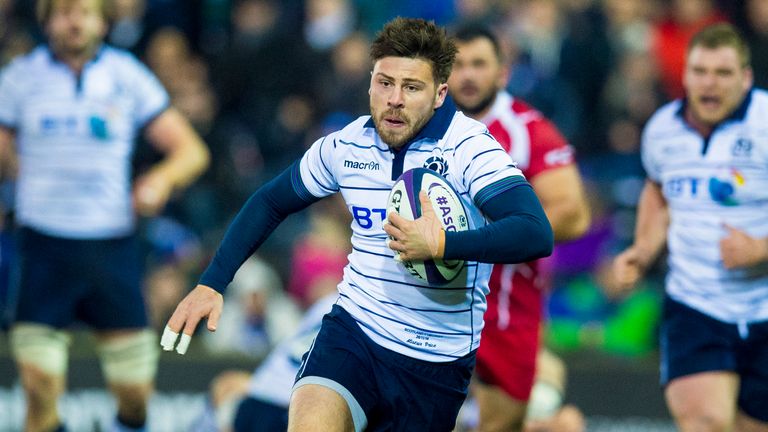 The 24-year-old's career trajectory has embarked on a massively steep incline, and he is candid enough to admit it has come as a shock even to him.
"I do pinch myself at times," Price says. "When I first got called up to the Scotland squad last autumn for my first cap, I never thought I'd be anywhere near the squad at that point. It was never on my radar.
"I just wanted to try and perform well for Glasgow and then got that chance. It's kind of snowballed and gone from there to be honest with you. It's hard to explain but I've loved every minute of it.
"I've obviously just tried to take my opportunities when they've come. I've had a bit of luck go my way with injuries and such to others, but I've just gone out there and tried to express myself.
"I think the way Glasgow and Scotland play really suits me, Gregor and Dave both love the attacking side of the game, which I do as well.
"They don't have a problem with you going out there and trying things, and I feel that's one of the strengths of mine: just running the ball, playing quick and having fun.
"In both teams we've been given the opportunity to do that, which has made it incredibly enjoyable, and it's good to see that both teams are going well and we're kind of getting somewhere. We feel like we've got a real identity.
"I'm just looking to keep going now. I don't want to just accept what's happened and get comfortable and all that kind of stuff. There's always people challenging you and I just want to keep going."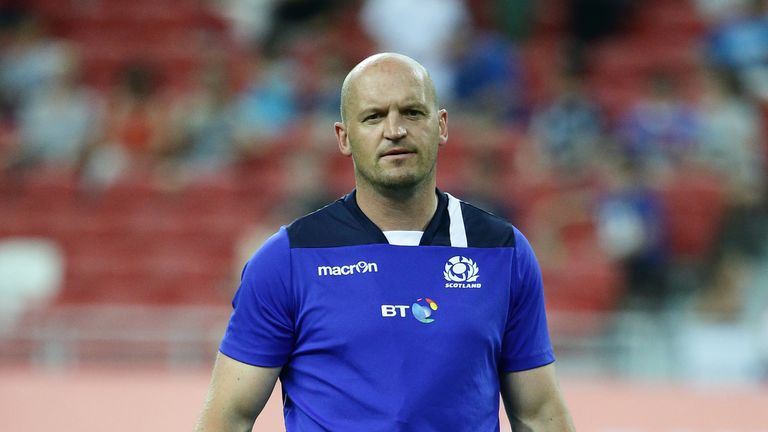 Scotland's marvellous November
Nobody of a rugby persuasion could have watched Scotland last month and failed to have been impressed.
An entertaining and high-scoring victory over Samoa was followed by a visit from the All Blacks, with Doddie Weir's appearance on the pitch before kick-off one of the most emotive moments to be witnessed this season. The former Scotland international and British and Irish Lion is battling Motor Neurone Disease.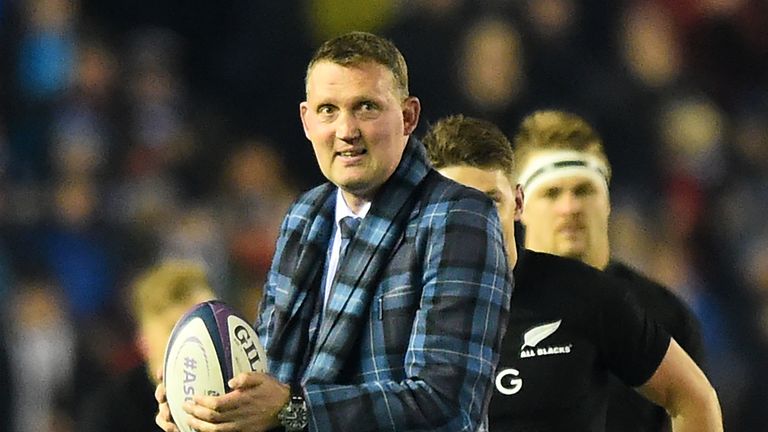 So close to a maiden and historic victory over New Zealand in Edinburgh, the Scots succumbed 22-17, as, by hook, crook and every other means necessary, the All Blacks survived.
A week later, Scotland put 53 points past a Wallaby side who had beaten the All Blacks in October and given England a real scare for 70 minutes at Twickenham a week prior.
Granted, Australia played with 14 men for just over 40 minutes after prop Sekope Kepu's red card, but the ruthlessness and precision on display from Scotland was something not associative with Scottish teams of the recent past.
It's hard to remember Scotland having a better autumn. So what was it like to be a part of?
"It was fantastic," Price replies. "Three really good weekends, three sell outs. It was a pleasure to play in front of.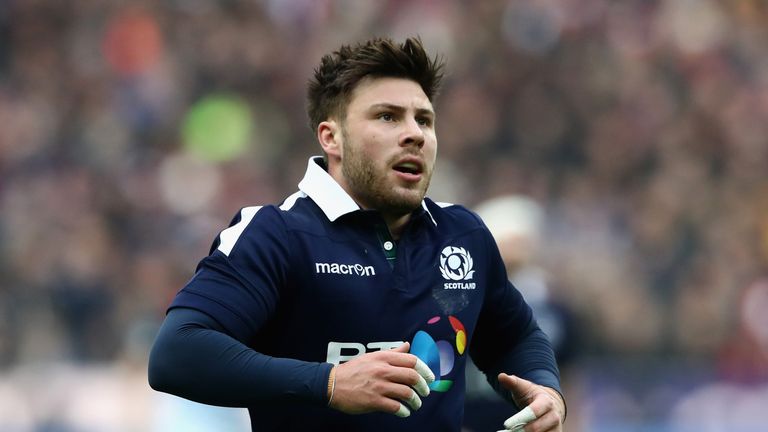 "Samoa wasn't a brilliant performance by us really. I didn't think we played that well and we were disappointed coming off the pitch after that game but ultimately we pulled it off and got a win.
"The New Zealand game again, with Doddie Weir coming out before, the special match ball, and there was such an emotional start to the game, the crowd and everything. It was incredible to be honest.
"All through the game we stayed in touch and almost managed to nick it at the end. I think the crowd and everyone felt that, we weren't too far away from getting a win there.
"Ultimately we were disappointed that we lost but again it was a brilliant night.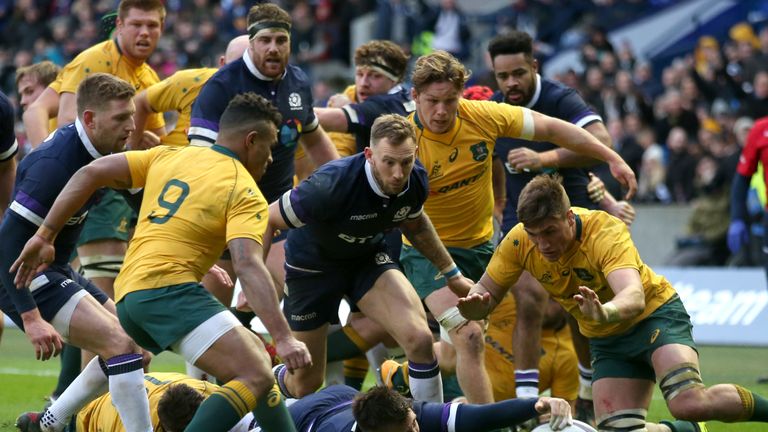 "And then trying to back that up against Australia, it was really pleasing. We spoke about being a team that has had good results in the past and not been able to back it up, so to go out there the following Saturday and put in a good performance in front of everyone again made for a pretty special month."
'We're now a team that aspires to win silverware'
On the club scene, Rennie has arrived from the Chiefs and his impact has been immediate. In the PRO14, the Warriors have been impeccable: 10 wins from 10 games.
They are the only team in Europe to remain undefeated in their respective domestic league.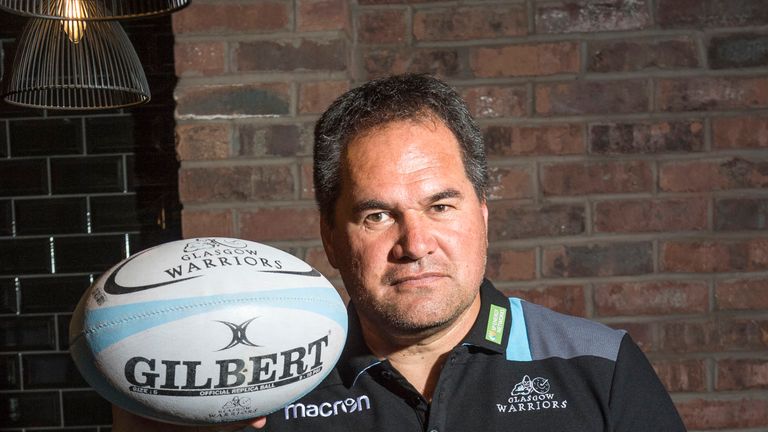 Price has been a mainstay, firmly establishing himself as Rennie's first-choice scrum-half, and last week he signed a new two-year deal with the Warriors until 2020, though his half-back partner Finn Russell will depart for Racing 92 at the season's end.
"Obviously [Russell's departure] is a big hole to fill but everyone is their own person," Price said. "I'm delighted for him. It's a brilliant opportunity for him and it's the right thing for him to do at this moment in time so everyone supports him 100 percent.
"Obviously it's a shame he's not staying but it's a brilliant opportunity for him and I wish him all the best with it.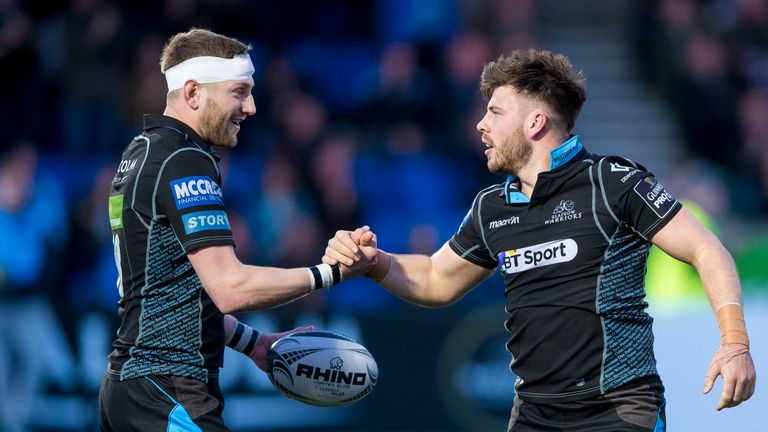 "It was an incredibly easy decision for me [to sign a new new deal]. I love the city, the club and the supporters.
"I feel like the new coaching staff in place have the club in a very good place.
"I'm more than happy to continue my career here and we're now a team that aspires to be challenging and winning silverware and that's something I want to be a part of.
"I mean you do have interest from elsewhere. I'm sure everyone has interest but for me personally it was an easy decision.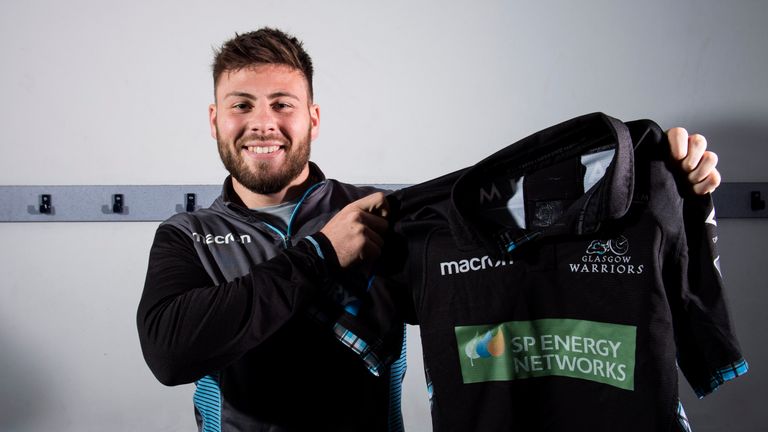 "I wanted to stay at Glasgow and I made that clear, but sometimes interest in you is nice, say if you wanted to move on, you need that interest.
"It's definitely something you look to kind of get done as quickly as possible when the wheel starts going because then that security is there and you can just relax and focus on your game.
"I feel like [Rennie's] massively brought the Kiwi way to play. Similar to Scotland, we're playing a quick game, we're not letting defences settle and we're going at teams in attack and I feel he's brought that mentality over with him."
'Montpellier back-to-backs are absolute must-wins'
While things could not have gone better in the PRO14, things could hardly have gone worse for Glasgow in the Champions Cup so far this season.
Drawn in this year's 'pool of death' alongside Leinster, Exeter Chiefs and Montpellier, the Warriors have lost two from two so far this campaign in Europe.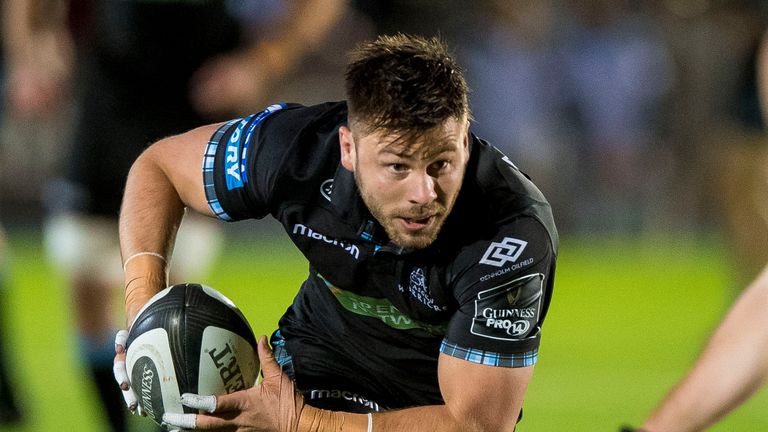 While all hope is not yet lost - Wasps proved in 2014/15 you can lose your opening two games and still progress - Friday night's encounter is last chance saloon for Price and co, and he knows it.
"They are both must-wins," he said of the upcoming back-to-backs with Montpellier.
"The sense from the tournament is that you need to win all of your home games, but we didn't play well enough against Leinster in round two so that sort of went out the window.
"It's still doable but it's going to be very very tough with four games to go, but the league form we've got and league momentum we've built up is carrying us along.
"If we can pick up a couple of wins over the next two weeks, we're still very much in it on both fronts, but these two games now back-to-back are absolute must-wins.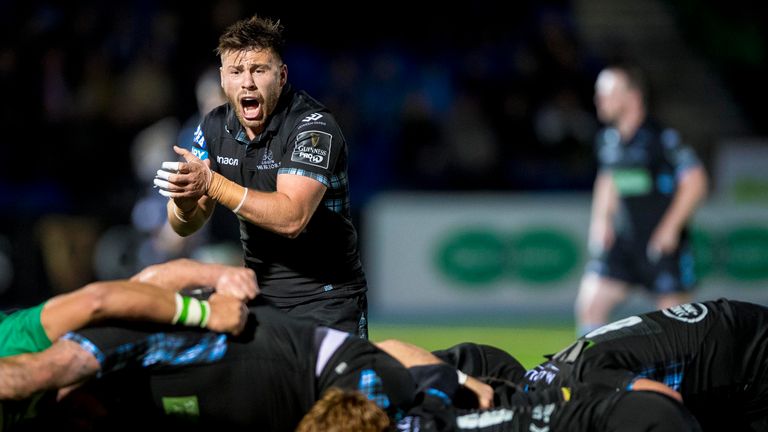 "We're a very detailed side at Scotland, we look at the opposition in depth and we've got plays to run against whoever we're playing in order to exploit their weaknesses.
"We're a quick side and a lot of the boys are at Glasgow, so coming back, mixed with the guys who have been in and around the squad over the last month and winning games, there's tonnes of confidence around the camp at the moment.
"Everyone is raring to go and we're all looking forward to getting back to club rugby and trying to put in a good performance on Friday night."
Watch Glasgow against Montpellier in the Champions Cup on Friday, live on Sky Sports Action from 7.30pm, to see if the Warriors can save their European season.