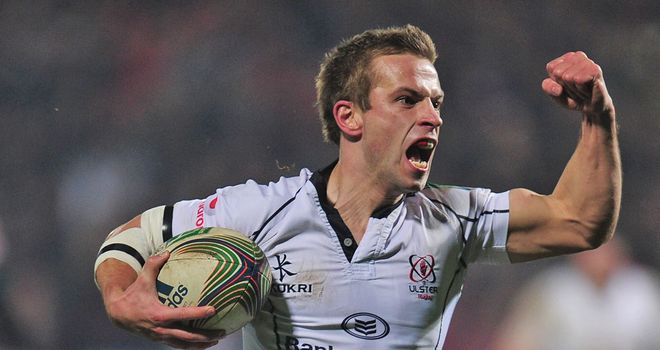 Ireland and Ulster scrum-half Paul Marshall has announced his intention to retire at the end of the season.
The 32-year-old, who has spent his entire career at the Kingspan Stadium since graduating from the academy in 2006, has scored 24 tries in 204 appearances for the province.
"Ulster Rugby has been a massive part of my life and I'm grateful to have been involved with the squad for the last 12 years," said Marshall, who has been capped three times by Ireland.
"There's no doubt that I will be sad to leave as I love the club and the people here. I would love to continue playing, but there comes a point for everyone to move on and seek new challenges and that time has arrived for me.
"I've been incredibly proud to represent the people of Ulster and it's brought great joy to me personally, but also to my family and friends.
"I'd like to thank those closest to me for the support they have offered throughout my career.
"I'm also extremely thankful to the players, the staff and the supporters for the memories that I will carry with me for the rest of my life.
"I have met some amazing people along the way and we have enjoyed some amazing moments together."