Wales and Scarlets winger Harry Robinson 'devastated' to retire at 23
By Brian Dodds
Last Updated: 28/04/16 1:38pm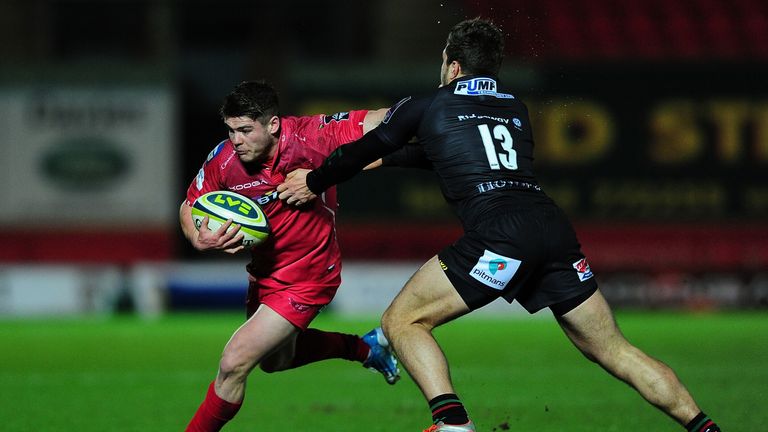 Wales and Scarlets winger Harry Robinson has confirmed his retirement from rugby at the age of 23 because of a neck injury.
He believes he suffered the injury in a Pro12 game against Edinburgh in March 2015, but played three more games before undergoing surgery in May.
"I never thought I would be in this position at the age of 23 - having to call an end on my professional rugby career at such an early age," Robinson said on the Scarlets website on Thursday.
"I am utterly devastated and it is a very, very bitter pill to have to swallow.
"During a game at the end of last season, I suffered a significant neck injury that subsequently needed serious neck surgery.
"It came as a huge shock to hear the surgeon explain that it was unlikely I would ever return to play professional rugby.
"This was not a prognosis that I wanted to believe or accept. Following successful surgery to ensure that I was at no greater risk of making my injury and condition worse, I was determined to come back to play again for the Scarlets.
"It is difficult to accept that I will never do this again."
Last season, the right winger was the Scarlets' top try scorer with nine, in his first season after joining from the Cardiff Blues.
Robinson was capped three times by Wales, scoring on his debut against the Barbarians at the Millennium Stadium in June 2012.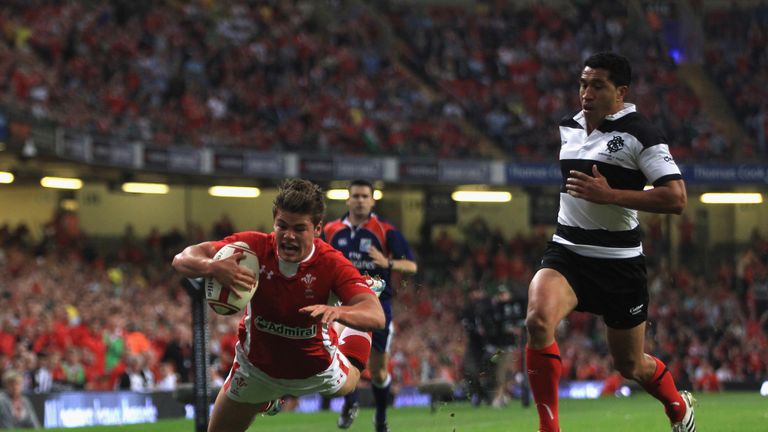 "I have worked so hard over the last 10 months to return to full fitness and regain the functionality I had before the injury," he said. 
"It is with great regret that I have been unable to do this.
"Whilst I am devastated, I count myself very lucky and enormously privileged.
"I have had a fantastic six years as a professional rugby player with both Cardiff Blues and Scarlets. I have travelled all over the world at every age grade, Wales 7s and the Welsh squad.
"I have made many friends who I know will be friends for the rest of my life.
"I would like to thank a whole host of people - the Scarlets; the coaches and the medical team there who have supported me through my recovery with patience and understanding.
"To the Blues and Dai Young who gave me my first professional contract. To all the players I have played with, and against, who have made my playing years such a blast.
"I walk away with fond memories that will stay with me forever. I wish that it had lasted longer but it was not to be. Sometimes these are the cards you are dealt in life.
"New challenges lie ahead of me now and I will embrace these with the commitment and dedication I have learnt over the years as a player."