Andi Kyriacou forced to retire and joins Cardiff Blues coaching staff
Hooker Andi Kyriacou has been forced to retire because of injury and has joined the Cardiff Blues coaching staff.
Last Updated: 14/06/13 12:00pm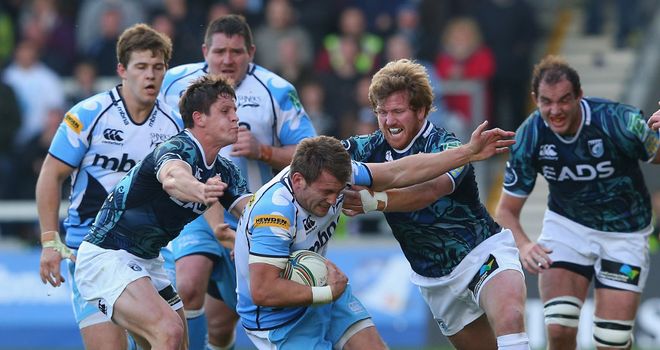 Kyriacou, 30, joined the Blues last summer, but suffered a prolapsed disc after playing just five times for the club following a move from Ulster.
The former Saracens man underwent surgery before Christmas but he has not been able to make a full recovery and has retired on medical advice.
"Unfortunately I've failed to recover from the prolapsed disc I suffered and have had to retire following advice from the medical team," said Kyriacou, who will help coach the Blues pack.
"It is really frustrating as I came to the Blues with the intention of working to establish myself as a regular first team player and wanted to make a real impression. So it's disappointing my injury has stopped me from doing this.
"I've been studying part time at Manchester Metropolitan University for a degree in sport science as I wanted to develop a career in coaching, so it's come about sooner than I expected.
"This is a great opportunity for me and I am looking forward to working with Phil and the coaching team."