Sir Ian McGeechan says Warren Gatland cannot use geography to call up Lions
Last Updated: 17/06/17 2:40pm
Sir Ian McGeechan says geography shouldn't be a factor in a Lions call-up, while Stephen Ferris feels the badge has been devalued.
The pair were reacting to the news that the British and Irish Lions have called up Wales quartet Kristian Dacey, Cory Hill, Tomas Francis and Gareth Davies and Scotland duo Allan Dell and Finn Russell as cover for the squad.
Warren Gatland has opted for players from Wales and Scotland due to the close proximity of their matches to New Zealand - with Wales currently in New Zealand and Scotland in Australia - but McGeechan says Gatland knew he would bring in cover, and therefore cannot use proximity as a reason.
"He always said he would probably bring players in in this latter part of the tour," said the 70-year-old.
"I think it's difficult to justify geography. If that was always part of his planning, then he could have been speaking to Eddie Jones for certainly the England players to be released last week.
"Joe Launchbury and one or two others I think will be feeling a little bit upset about how it's been done.
"It's that geography part - where you are shouldn't determine that you're in a Lions jersey."
McGeechan believes the coaches should be thinking beyond the midweek games.
"In 2005 and 2009, and again in 2013, there was significant numbers of players who didn't start the Test series, but end up playing Test-match rugby.
"Some of these players coming in could be on the bench next week with the wrong injury, or starting a game in two Tests' time, and you want the best players in to be able to have that opportunity to put them on the field."
Former Lion Ferris says that Gatland is "devaluing the badge" by ignoring the players who originally put themselves in contention.
"I know if I was Joe Launchbury or one of the lads who are on the fringes I'd be fairly peed off about not being involved in the Lions tour," said Ferris.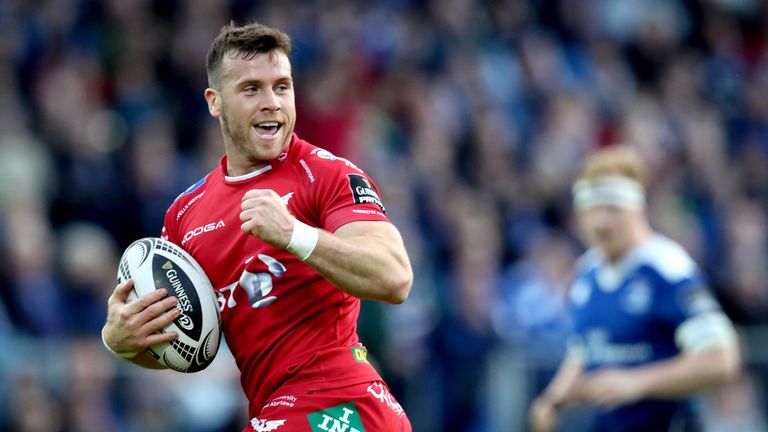 "It's a massive honour, it was the pinnacle of my career to represent the British and Irish Lions, and to be left out just because there is somebody closer to the tour that can come in and fill a spot for a midweek game I think is very, very harsh.
"You even look four years ago, Tom Court who was over on holiday [in Australia], was brought in. I think if you ask Tom Court 'did he deserve to become a British and Irish Lion?' he probably would have said there was a few guys before him but he took his opportunity.
"I just believe that it is devaluing the badge slightly."