Warren Gatland admits he 'hated' being on British & Irish Lions tour at times
Last Updated: 10/07/17 11:10am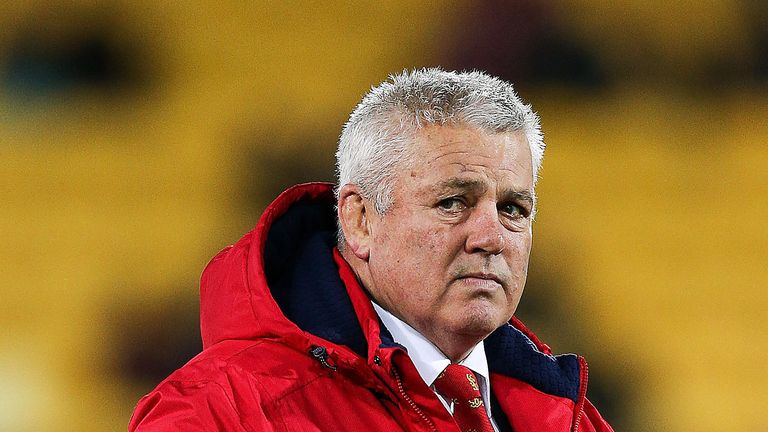 Warren Gatland has admitted there were times when he "hated" being on the Lions tour of New Zealand.
The Kiwi coach led the tourists to a drawn series against the world champion All Blacks but did so amid an atmosphere of almost outright hostility towards him from the media in his homeland.
The New Zealand Herald mocked up Gatland as a clown in a front-page caricature that upset the Lions boss given its direct personal nature.
But despite admitting such actions hurt him, Gatland also felt they proved that there were concerns in the country that the all-conquering Kiwis were vulnerable to a rare home series defeat.
"In the past people have come to New Zealand and haven't been quite prepared about culturally what you're facing," said Gatland.
"There are strengths in New Zealand as a nation, in terms of the isolation and being so far away, and galvanising themselves to have a go at anything. But there can be cracks at times as well.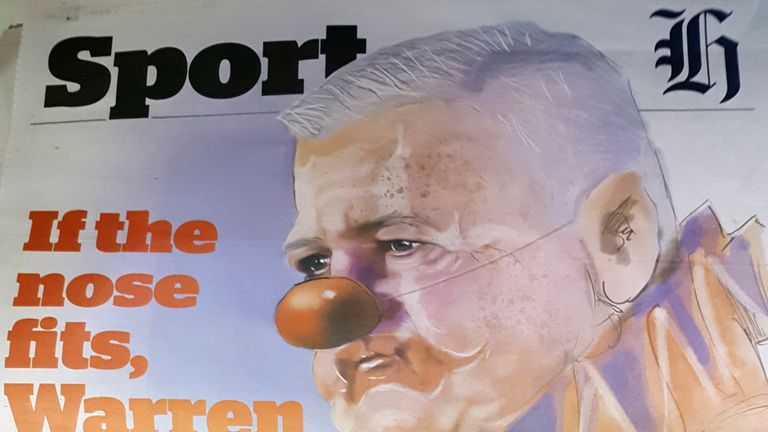 "The All Blacks are hardly ever vulnerable but last week there were a few comments made that I hadn't expected.
"Someone mentioned the result and said that if they lost the sun would still come up tomorrow and it wouldn't be the end of the world, and they would learn from that experience. Those are comments that you don't hear very often coming out of the New Zealand camp.
"My wife asked me about three weeks into the tour, she said 'how are you enjoying the tour?' and I said 'I'm hating it'.
"You don't publicly show that something's affecting you. I don't mind people criticising me tactically or the way that we play but I thought some of the stuff was quite personal. And, as a Kiwi, I found that quite challenging to be perfectly honest.
"You've got to put that aside and move on. I'm not a person who trawls through every newspaper and media and stuff but you hear what's going on.
"You try really hard to make sure that doesn't affect you; you've got to make sure you're relaxed and calm.
"That's important the staff and players see you as the person in charge and in control of whatever's going on out there."