British & Irish Lions mark 130th anniversary with one-off ceremonial caps
Last Updated: 26/04/18 9:42am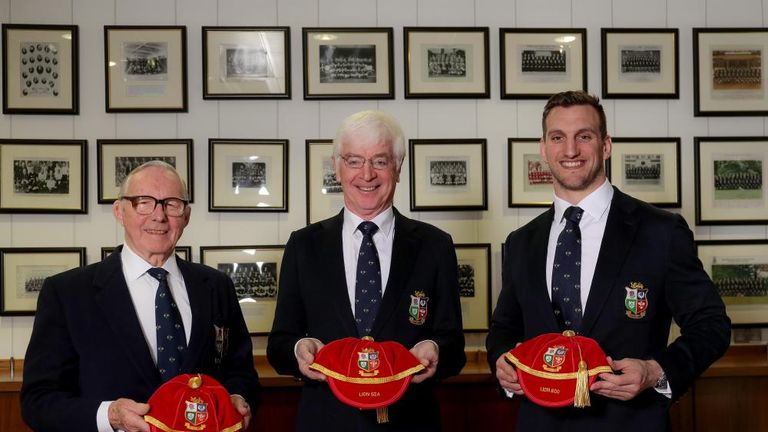 The British & Irish Lions are to award ceremonial caps for the first time to all living players and the next of kin of deceased players.
The hand-stitched caps will bear a unique number awarded to players who have worn the iconic Lions jersey in competitive matches.
The caps will coincide with the 130th anniversary of the first British & Lions match - which was against Otago in Dunedin on April 28, 1888.
Lions chairman Tom Grace (Lion No 524) has presented caps in person to oldest living Lions captain Ronnie Dawson (No 388) and youngest living skipper Sam Warburton (No 800).
In total, caps will be awarded to 419 living players and the next of kin of 416 deceased players.
Grace said: "We are recognising the contribution of all those who have crossed the touchline in a Lions jersey since 1888.
"It is a mark of respect for those who have contributed to this most loved touring team - a team that holds a special place in the hearts of players and fans alike.
"We felt that it was in keeping with the universally recognised process of acknowledging that someone has played for an international team to formally award Lions caps for the first time.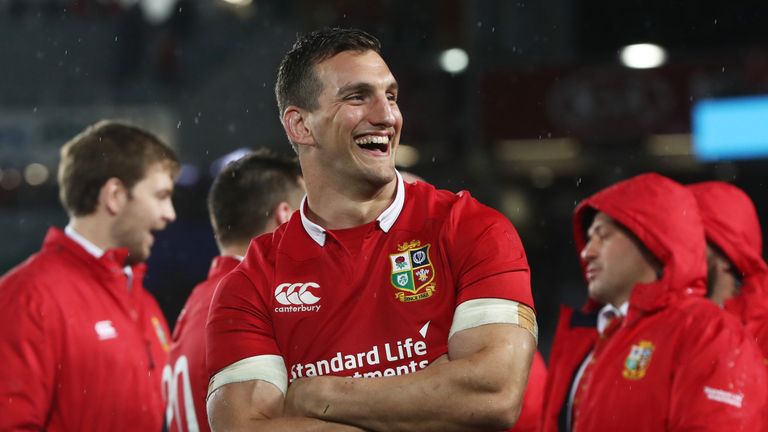 "I know I will cherish and keep mine for future generations of my family to enjoy and wonder at."
Warburton led the Lions to victory in Australia in 2013 and an honourable draw against the All Blacks last year.
He said: "It feels like the missing piece of the jigsaw to add your Lions cap to go with your others, your international and your club caps.
"This makes it all come flooding back, and makes you realise how prestigious a thing it is to play for the Lions."