Warren Gatland: I'll pick 15 Englishmen if it's the best Lions team
Warren Gatland will field an 'entire team of Englishmen' against Australia if he thinks it is the best team available
Last Updated: 13/02/13 3:56pm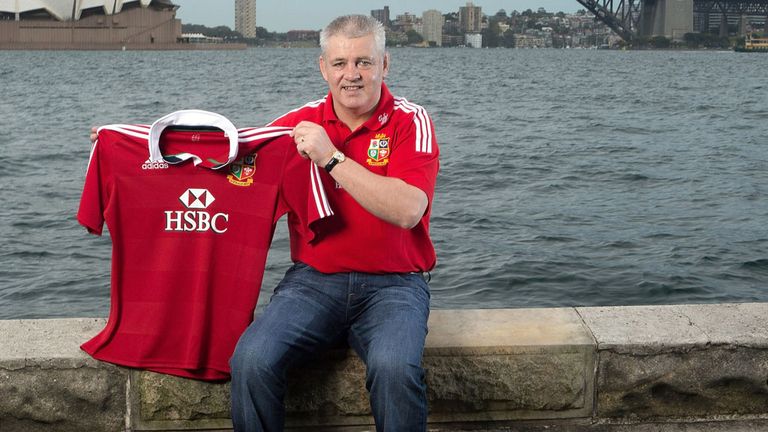 Gatland raised eyebrows on Tuesday by claiming that a large number of English players in the 37-man squad will generate extra pressure.
He made reference to the "circus" that England's 2011 World Cup campaign became and said he was worried by the extra media attention English players bring.
But, speaking to the Telegraph on Wednesday, he dismissed concerns that he may be biased against England players when it comes to naming his squad, and team.
Gatland said: "I am extremely disappointed that anybody should try to misinterpret what I said and try to say that will count against English players - that's absolute rubbish.
"The last thing I would ever do is limit the number of English players. There is absolutely no limit to the number of any players from any nation we will pick if they are worthy of a place on the tour.
"I would happily pick 15 English players in the first Test at Brisbane if I thought they were the best 15 players for the job.
"The only consideration for a Lions coach is to get the best 15 on the park to do the job. That's paramount, I'm not remotely bothered which country they come from.
"When I first started at Wales I remember I once picked 13 Ospreys for one of my early Tests in charge."