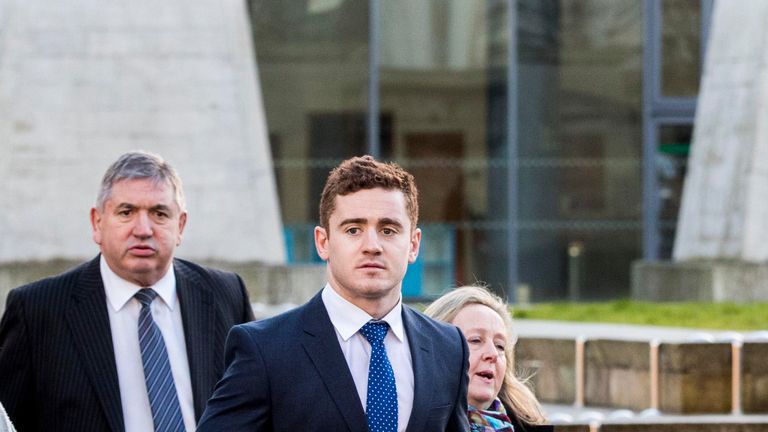 Clermont Auvergne head coach Franck Azema says the club are not interested in signing Irish fly-half Paddy Jackson.
Jackson and Stuart Olding were found not guilty of rape last month after an eight-week trial but had their contracts revoked last week by Ulster and Ireland following an internal review into their conduct.
A report by the Sunday Times indicated London Irish and Clermont Auvergne were interested in signing Jackson but the French club moved quickly to distance themselves from the 26-year-old.
"There has been no contact between Paddy Jackson and the club and no desire on our part to engage his services," Azema told the club's official website.
"I trust our players in this position where we do not lack resources with Camille Lopez, Patricio Fernandez, Ice Toeava and Dorian Lavernhe who continues to progress and whom we trust.
"With the constraints imposed by the salary cap, it is not possible to strengthen the position of fly-half, where the internal solutions are numerous."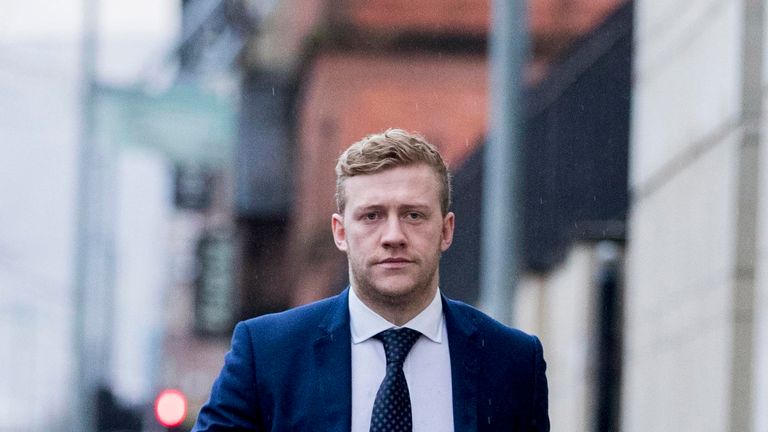 Aviva Premiership leaders Exeter also dismissed reports at the weekend linking them with a move to sign Olding.
Exeter forwards coach Rob Hunter insisted Olding is "not on our radar at all", following Exeter's 45-5 league win at London Irish on Sunday.
"I can tell you what I know, which is absolutely nothing," Hunter said. "It's not something that we've discussed in the office.
"So, it's another one of those where we've been linked to somebody but we've not spoken to an agent and we've not spoken to a player.
"It's not on our radar at all. We get linked to lots of players, it's just not on our radar, it's nothing to do with us really."