Rugby Union Expert & Columnist
Stuart Barnes' talking points: England in South Africa and the latest club v country row
Last Updated: 05/06/18 6:29am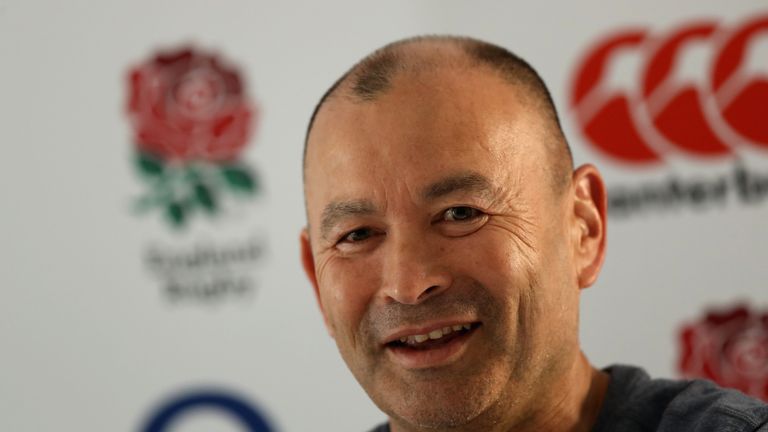 Stuart Barnes discusses England's series against South Africa, Ireland's trip to Australia, Wales' victory over the Springboks and the spat between England head coach Eddie Jones and Bath owner Bruce Craig in this week's talking points.
1. It was a strange confluence on Saturday; the European club season came to an end in Paris as the southern hemisphere international season kicked off, in Washington D.C. of all places. More on the meeting of club and country later but first let's focus on what should be a superb Saturday of Test rugby on Sky.
Ireland - Europe's undisputed top rugby nation in 2018 - meet the Wallabies in Brisbane. Two years ago, England whitewashed the Wallabies in Australia. Ireland will be looking at the very least to win the series. They have a pack to put the Australian eight under pressure and the control and class behind the scrum to take advantage of any forward superiority.
Australia still have a backline capable of causing carnage, with its potent cocktail of guile in the form of Will Genia, Bernard Foley and Kurtley Beale and the power of Tevita Kurudrani and Samu Kerevi, not to mention Israel Folau. It is the most anticipated Ireland tour for years; one they must win to maintain momentum.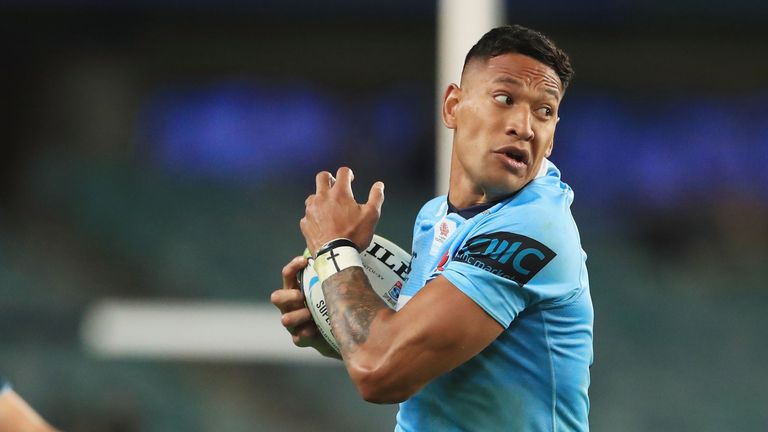 2. England lost their momentum what seems a long time ago. Winning without playing well, they have morphed into a team losing without playing well. That's why I think performance is the first parameter of the three-match tour of South Africa.
If they cannot lift the quality of their performance levels they are not going to start winning with the regularity needed to impose themselves as serious World Cup contenders. Owen Farrell has a chance to establish himself as captain heading into Japan but first he'll need to guide his team through what will be an electric eighty minutes in Ellis Park.
The last regime didn't know what hit them when they played there with Farrell on the bench. This group of players and coaches should be wiser for all their extra experience.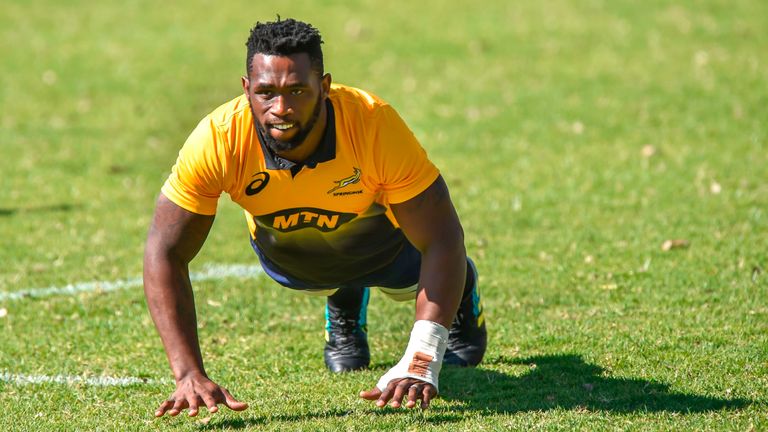 3. Whether that will prepare them for the roar when Siya Kolisi leads the Springboks out the tunnel and into their anthems is another matter. I still recall Nelson Mandela, 1995 and the final few seconds before the final. It felt as if a nation, for the first time, was behind the Springboks. With a first black captain in South Africa's 127-year history, things could get momentous in this part of Johannesburg.
4. Rassie Erasmus began his tenure as South Africa head coach with an underwhelming display from pretty much a 'B' team against Wales in Washington. The sport is obsessed with raising its profile in the USA but this was as damp a squib of a day as Ireland's win in Soldier Field's Chicago was unforgettable.
The stadium was far from full, the inexperienced American rugby coverage didn't help and it never felt like a Test match from the comfort of the Barnes living room. Perhaps you needed to be there. Cory Hill was here, there and everywhere. He is developing at a rare old rate of knots.
5. Outside the international window, a few eyebrows were raised in the English club scene and, on this occasion, with some justification. There is a reason for these 'windows'. The damp squib of D.C. was in glorious contrast to the events in the capital of France where Monsieur Macron witnessed small town Castres putting one over on the money men of Montpellier.
Flags fluttered, as did hearts. It wasn't that much of a game in terms of technique but for passion it was a splendid occasion. French club rugby has its fair share of knockers but it has a brutal magic that is all its own. Congratulations to Castres, I was delighted for them and the soul of old France.

6. Not so pretty was last week's baseline rally of verbals between Eddie Jones and Bruce Craig. Eddie reckons the clubs have no right to tell him how to prepare a Test team. Craig answered back with a sequence of sardonic references to Mr Jones. Took me back to Bob Dylan and Ballad of a Thin Man; "Something is happening here/but you don't know what it is/do you, Mr Jones."
7. The club/country relationship has, to quote Mark McCafferty, 'hit a speed bump'. These collaborative relationships swim along when the national team is winning but in defeat the patched up nature of the relationship is clear for all to see. Suddenly the number of injuries becomes a headline issue.
I don't dispute the numbers are a concern but this is as much about the wider issue of who owns the players and who runs the game. The fact the World Rugby sanctioned the match in Washington indicates the governing body are very much with the Test match teams.
8.
Brodie Retallick didn't show for the second half of the
Super Rugby match between the Chiefs and the Crusaders
. My Kiwi friends and fellow commentators were quick to explain this was no surprise given 'the bigger picture'. It was left to Justin Marshall to point out that this particular match was a decent sized picture from the Chiefs perspective. Most see the All Blacks above and beyond all else. What Eddie would give for such a culture in England.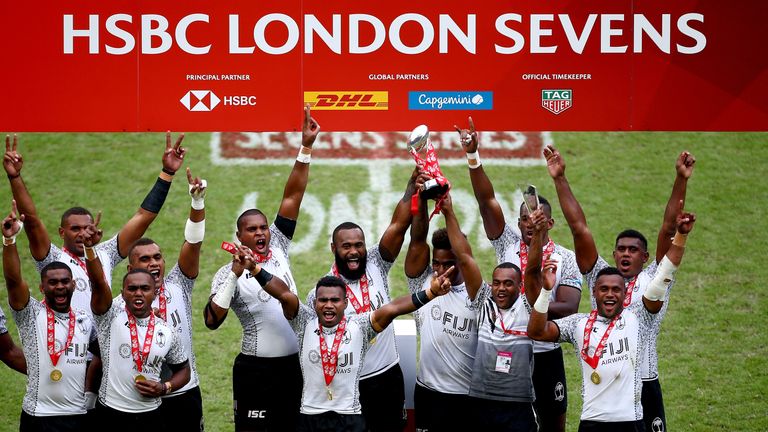 9. I have much to do before flying out to South Africa so I am afraid I will have to miss this weekend of sevens celebration. I gather Ireland made the semi-finals which my Twitter feed appears to regard as something 'historic'. Well done Ireland and well done to the eventual winners, Fiji.
10. And well done to Masar. Godolphin get their Derby winner at last, a 5-2 shot for the 2000 Guineas available at 16-1 on Derby day. What has that got to do with rugby? Nothing, but the sun is shining and an intense series of Test matches are about to commence, so I thought I'd bid adieu to the northern hemisphere season with something different. Enjoy June and enjoy the Tests....there's France in New Zealand too, what a treat.
Follow the Rose on England's journey to the 2019 Rugby World Cup, starting with their tour to South Africa, live on Sky Sports.