<strong>WHO AM I?</strong>
As a child, I was very hyperactive and found myself getting into 'trouble' at infant school for being noisy and pretty active! From jumping around the playground to looking for things in the class room to jump off!
My teacher suggested to my parents that they take me to our local leisure centre and get me introduced to a real gymnastics teacher in a bid to harness all my pent up energy. Right from the beginning, I loved it.
RISE OF A GYMNAST
As I progressed as a gymnast, I was entered into a schools area gymnastics competition through the gym coach who'd welcomed me as an infant. I went on to win the competition and after trials I joined the Nottingham Gymnastics Club.
I was selected to compete for GB for the first time aged 12 in Austria. I won the competition and around the same time Notts County Football Club offered me, and I duly signed, a four-year contract to take me up to scholarship age.
London won the 2012 Olympic bid and I felt I needed to make a serious choice between the two sports and despite interest from Nottingham Forest and Derby County, I chose gymnastics over football.
I was selected for the GB Junior European Team aged 15 in 2008, but halfway through my final floor routine, I broke my wrist. I still managed to continue and finish the routine to help us take gold; the first time Great Britain had ever won gold at any championships.
I went to the Beijing Games as part of the UK Sport "Ambition 2012 Programme" to get a taste of an Olympics. With extra funding after China, the GB Junior squad was based at Loughborough University, meaning I could move home and train full-time with Sergey Sizhanov, my childhood coach, again.
The Junior European Championships followed in 2010 where I took three golds, Individual All Around, Team gold and High Bar gold.
As European Junior Champion, I was selected for the inaugural Youth Olympics in Singapore and I came home as Youth Olympic High Bar Champion - I also took silver on Pommel.
Seniors was next and I made my European Senior debut in Berlin in 2011, aged 18, where I made the high bar final and finished just outside the medals in 4th.
Top 5 achievements
Representing GB at London 2012 & winning first men's team medal in 100 years
First British man to win major champs medal on High Bar at Moscow European Champs (2012)
Recovering from ligament reconstructive surgery after injury at Commonwealth Games (2014)
Junior European All-Around & High Bar champion making me a four-time junior European champion (2010)
High Bar champion & Pommel Horse silver medalist at first Youth Olympics in Singapore (2010)
LONDON 2012 IN DOUBT
I competed at the World Championships 2011 in Tokyo. I had a collarbone injury but during the competition it got worse and developed into a stress fracture. I missed full training for four months, putting my 2012 Olympic selection in jeopardy.
My last chance to force my way into the Olympic team was at the 2012 British Championships. I had the competition of my life and sealed my place in the team for London. After all my hard work, my highs and lows, I was just so happy.
I have since followed up my Olympic bronze medal by becoming the first British male gymnast to win a medal on high bar at a major championships by winning silver at the 2013 European Championships in Russia, a country known for top-level gymnasts.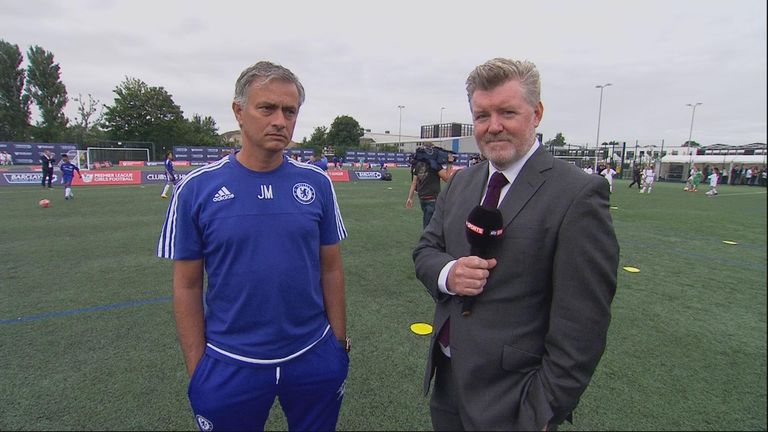 HOW HAS BEING A SCHOLAR HELPED?
The Scholarship is an amazing scheme. With the other athletes that are involved, it's an honour and a privilege to be picked alongside them to be part of this.
The last few years have been a real rollercoaster. During this period I have experienced complete polar opposites. From being in the best physical shape of my career to having my horrible ankle injury.
The 2014 European championships ended up being a great event for me and I came away with two silvers and it motivated me to push on for the World championships in China.
Sky has been great with promoting and celebrating my achievements. I spent a morning at Sky Sports News HQ chatting with Jim White on live TV which was a great experience. I have also visited my local Sky Call Centre in Derby where I gave a talk to 20 employees.
My short advert also came out in the summer of 2015 which was awesome! The actual gymnastics footage was great and I had really good feedback from within gymnastics community.
MENTOR BOOST
The partnership with my mentor Geoff Shreeves began around this time and I have to say it's one of the best parts of the program. He was worried at first that he knew nothing about gymnastics but I reassured him that we would get on just fine.
One of my biggest worries was the media aspect of being an athlete. To have someone with that experience on the other end of a phone is invaluable and without Sky and their unbelievable resources I would not be able to have that kind of help.
The injury I suffered at the Commonwealth Games was very tough for me and having Tony Lester and Geoff to talk to at this point was really reassuring for just my headspace more than anything.
At the end of the year Geoff invited me to a Manchester United game where I had the chance to look behind the scenes and watch the rehearsal. He also arranged for me to chat to Jamie Rednapp, who suffered a similar injury to mine, we discussed the ups and downs and this was great experience for me.
The funding has also been a great help. I was able to lease a Game Ready machine for months, which has made a massive impact on the speed of my recovery.
In a sport like gymnastics we just don't have equipment like that you can borrow. So without the financial support this is something that just wouldn't have been possible for me to do.
My media sessions have also been incredibly helpful and I benefited from it straight away. I had two public speaking events scheduled after the session. One was for Sportsaid, which was a motivational speech.
The second was at Nottingham Forest Academy, taking to young players about what it takes to make it at the highest level. Sky came along to this and got some cool footage from it.
I'm well aware of my tendency to over-train so small breaks from the regular routine really help me personally. Sometimes training can get too much and I train crazy hours so having the opportunities to mix with the other Scholars is really important to me.
It's been a busy few months. I've filmed my mini documentary and started doing some really exciting things on the Sky digital platforms.
My injuries are sorting themselves out and it's a massive thanks to Sky for helping me through what's been the toughest part of my career.
I'm honoured to be part of such a unique programme and to have Sky by my side as I take on my almighty challenges gives me huge amounts of confidence.