In an Olympic year, expectations were high for the 11 Sky Academy Sports Scholars.
Medals, injuries, qualifying struggles, pain, joy, podiums, studies, reflecting, refocusing.....just another 12 months in the life of a top sport star.
Each of our Scholars open up on how their 2016 was.......
---
JACK BATESON (boxer)
My year has been full of ups and downs that could break or make a sportsman. After starting the year with disappointment and finishing with triumph, 2016 has taught me so much about my sport and more importantly myself. I decided it will make me!

Missed opportunities in the year gave me the chance to experience the simpler things in life away from being a full-time athlete for a short while. Enjoying good times and creating memories with family and friends.
HOLLY BRADSHAW (pole vaulter)
It has been another up-and-down year injury-wise but definitely ending on a high finishing fifth at the Olympics.
It's been a fun year though. A couple of holidays with my family I will never forget, I bought a second home in Cardiff with my husband and travelled to three countries I have never explored before.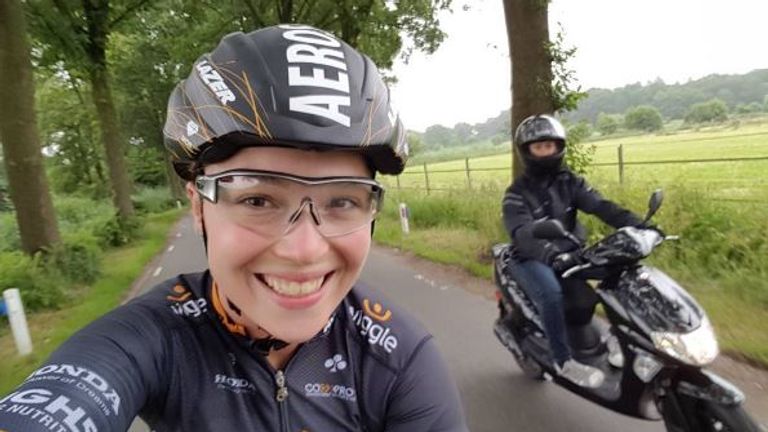 OLIVIA BREEN (sprinter and long jumper)
It was wasn't a great year for me for sport. I made PBs in the 100m and long jump but they weren't enough and I am happy to put 2016 behind me and look forwards as I am working really hard and feeling very positive about the future.
I can't split my non-sporty life from my sporty one as they are so linked, so lots of 2016 was not great. Moving to Loughborough where life is so much more convenient and where I have a great network of friends really feels like a good move and I am ending the year feeling very happy and positive.
Knowing that even though it wasn't the best year, I still feel very lucky.
SAM OLDHAM (gymnast)
This has been my comeback year after two years of absolute graft and I've found my hunger for winning again. 
Outside of the gym it's been a year of mental challenges where I've grown even closer to my loved ones and the team around me. 
SAVANNAH MARSHALL (boxer)
It's been a year of highs and lows but I'm still alive and kicking! The big high was winning a bronze at the Worlds after four of the worst years of my life and finally qualifying for Rio. The lowest was coming away from some fights after some bad decisions, but that's just boxing.
Out of the ring, my dad is a roofer but he can do everything. I've always wanted a porch and he wouldn't let anyone else build it! He started in March and it's finally finished!
QUILLAN ISIDORE (BMX rider)
An enjoyable and experience-gained year. Happy head, fast legs!
JESSICA JUDD (1500m runner)
It wasn't the best year on the track but this winter season has been fantastic and I'm so happy to sign off 2016 with a team gold from the European Cross Country Championships.
I am very lucky to have such a supportive family, friends, boyfriend and with my dad as my coach, the year has been much better.
SIOBHAN-MARIE O'CONNOR (swimmer)
This has been the most challenging but rewarding year of my life. I learnt so much about myself and I achieved something that I dreamed of and that I worked so hard for [Olympic silver].
It was the best feeling in the world. It has been an unforgettable year in so many ways and I am so grateful. I have had some incredible experiences and funnily 16 has always been my lucky number!
MARK ENGLISH (800m runner)
This was a year that I will look back on with pride. It was an honour to represent my country at an Olympic Games and I was delighted to have overcome injury to make it there.
LUCY GARNER (road cyclist)
This year has been a little disappointing actually. I was hoping to go to the world championships but I wasn't selected so that was a big disappointment.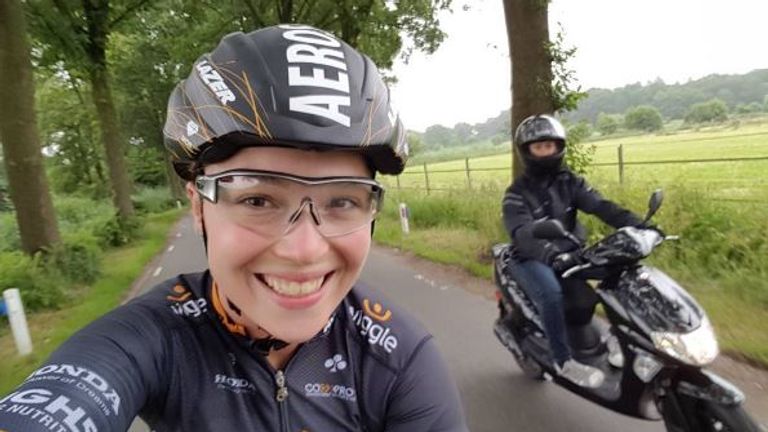 Away from the road, I have started doing my Dutch lessons again so I'm hoping things speed up a little and I can soon be fluent.
ELISE CHRISTIE (speed skater)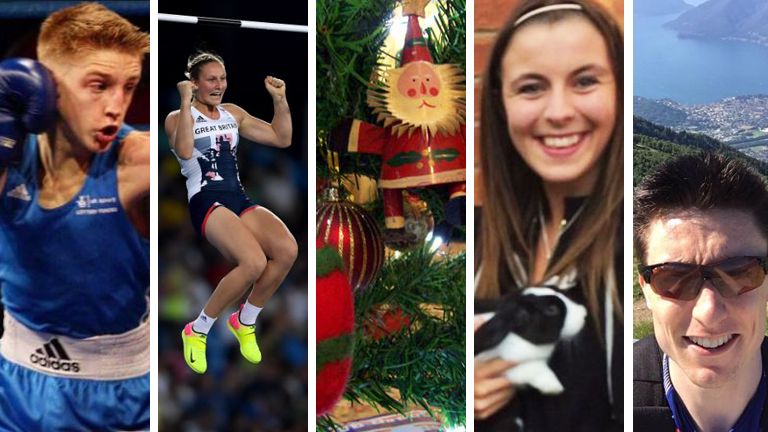 It has been a very successful year for me with short track and I've surprised myself with world records and more medals than I could have hoped for.
But more so I've found a new way to enjoy racing and found new ways to challenge myself. Outside of skating it's been full of ups and downs. There's been a lot of loss on the family recently, so it's been tough in that sense.
But I feel like I'm finally moving forward with my life and heading in the right direction. It's been great dating someone from another country too! We've had so many travels and so much fun together.