Sky Scholar Jessica Judd continued her cross country exploits this winter with a stunning performance in south Wales to win the Cardiff Cross Challenge.
The 22-year-old from Essex has been balancing her studies and exams at Loughborough University with building up her endurance in the mud and ice over the last few weeks and it proved to be a joyous run on Sunday.
A week after celebrating her birthday in Scotland by competing in the Edinburgh Cross Country, Judd was in Wales where she secured a hard-earned triumph.
"It was a great weekend in Cardiff at the weekend," Judd said. "I also loved watching my sister Jodie and boyfriend Rob Warner run amazingly.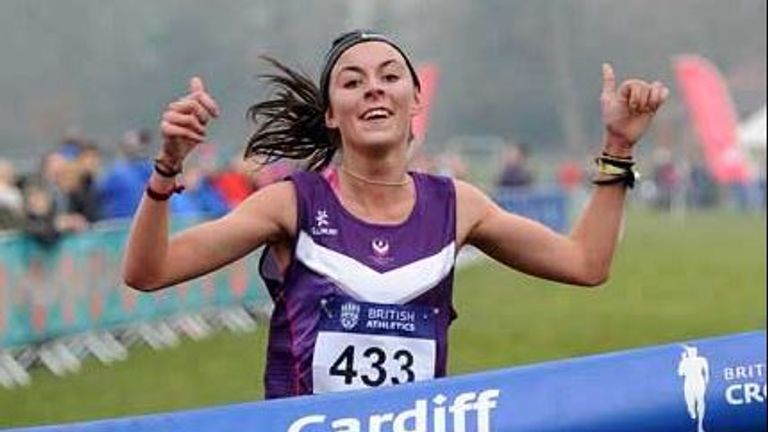 "I'm so happy with the race and of course to win. I'm really excited to see how the rest of the cross country season will go. I'm so pleased to see all the hard work paying off!"
The 1500m athlete has impressed over the winter. She finished in a very respectable 12th spot at the European Cross Country Championships in Italy in December to help the GB team secure gold.
Her next race is the Southern Cross Country event at Parliament Hill in north London on January 28.
---
WHAT'S COMING UP FOR OUR SCHOLARS....
JAN 23 - FEB 3: Sam Oldham, Doha training camp
JAN 28: Jessica Judd, Southern Cross Country, London
FEB 3-5: Elise Christie, World Cup short track speed skating in Dresden, Germany
FEB 10-12: Elise Christie, World Cup short track speed skating in Minsk, Belarus
MARCH 4: Sam Oldham, American Cup in New Jersey, USA
MARCH 10-12: Elise Christie, World Championships in Rotterdam