The Sky Sports Scholarship Programme is returning with 10 new athletes benefiting from funding and developmental support.
After a highly competitive application process, Sky Sports launched the programme for a third time on Tuesday with an exciting batch of rising stars from the UK and Ireland.
The Scholarship, which has already helped over 20 athletes, provides the Scholars with a unique level of support through their relationship with Sky as they develop their careers.
The programme runs from 2017-2020 and offers benefits such as financial aid, both a sporting and business executive mentor, media training, personal development and work experience.
The Scholarship programme has also opened its doors to athletes from a wider range of sports and for the first time includes Scholars specialising in tennis, modern pentathlon and climbing.
Each of the Scholars has a different and exciting story, and Sky will closely support them as they take the next steps on their journey.
The 10 athletes awarded Scholarships are:
Freya Anderson (swimming)
Emily Appleton (tennis)
Joe Fraser (gymnastics)
Ellen Keane (para-swimming)
Samantha Kinghorn (wheelchair racing)
Imani Lansiquot (athletics)
Max Litchfield (swimming)
Andrew Pozzi (athletics)
Francesca Summers (modern pentathlon)
Molly Thompson-Smith (climbing)
Full athlete profiles on the Scholarship website
The scheme will also be awarding further Scholarships to European athletes from Italy, Germany and Austria.
Stephen van Rooyen (Sky UK and Ireland chief executive) said: "Sky plays a key role in encouraging and inspiring young people to set bigger goals and go further than the previous generation, and our Sports Scholarship programme is a fine example of this.
"The Scholars joining us have limitless potential and with the full weight of Sky supporting them they can be anything they want to be. I'm excited to see their stories unfold over the coming years."
Tony Lester (Head of Sky Sports Scholars) added: "This is a fascinating group of young athletes and future sporting success stories, and it's a real privilege to be able to impact on their careers at such a crucial time.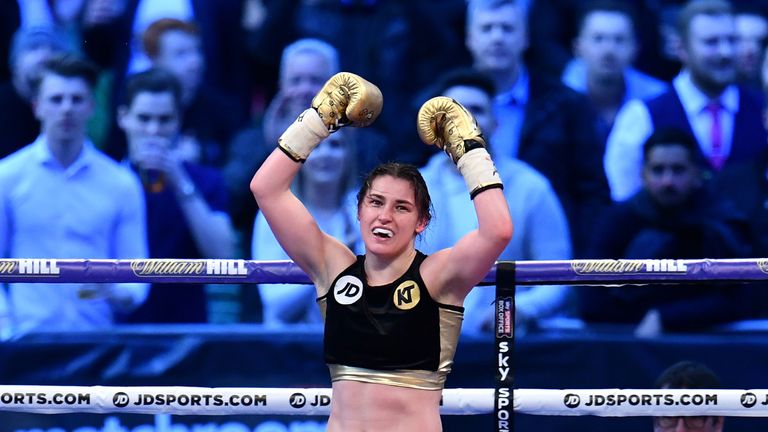 "Sky has supported more than 20 athletes over the past six years, and we've been able to help them reach even higher in their goals.
"This time it will be an even stronger bond that we form to help them not only in their sport, but as they get perspective on the huge opportunities in front of them."
The Scholars will be following the footsteps of alumni such as: Katie Taylor (boxer), Siobhan-Marie O'Connor (swimmer) and gymnast Louis Smith, as well as Paralympic athlete Olivia Breen and speed skater Elise Christie (Speed Skating).
Katie Taylor (former Scholar and now professional boxer) said: "Sky has been a tremendous support throughout my career, it began with the Scholarship programme supporting me on my journey to an Olympic gold medal in 2012.
"It is amazing to see how far it has come since I was a scholar and how Sky are able to use all their tools to help and propel young athletes. I wish all of the new scholars the best of luck and know they will enjoy being part of the Sky family."