Masters: Ali Carter beats Barry Hawkins 6-1 on his return to competitive action
Last Updated: 13/01/15 11:34pm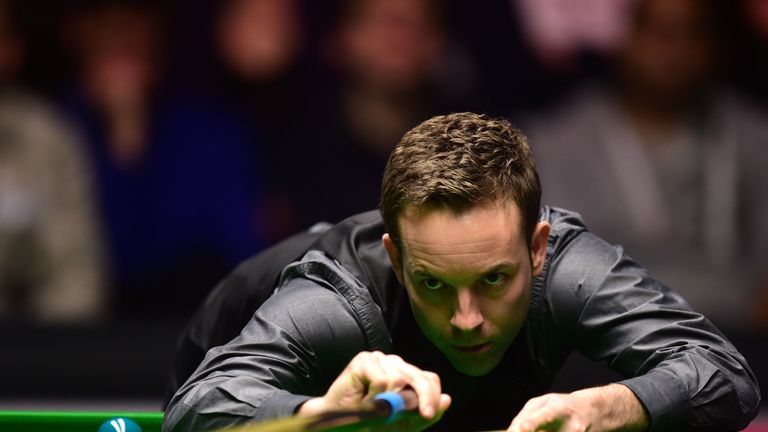 Ali Carter make a winning return to competitive action as he thrashed Barry Hawkins 6-1 in the first round of the Masters.
The 35-year-old was playing his first match since being given the all-clear from cancer, and he was given a standing ovation from the Alexandra Palace crowd.
Carter seemed inspired by the warm welcome as he won the first two frames with breaks of 95 and 50.
Hawkins potted a crucial blue and black to win a tight third frame after Carter left his positional shot from the brown slightly short.
But the left-hander, whose highest break on the night was just 22, jawed a frame-ball pink in the next and then contrived to go in off, allowing Carter to steal the frame by doubling the black.
The two-time World Championship finalist also won the first frame back and then compiled a 130 break to lead 5-1.
The next frame was a more drawn-out affair but a run of 48 eventually took Carter across the line and the audience stood once more to acclaim him.
Carter who will face Neil Robertson in the second round on Thursday, said: "The reception I got was awesome. It was as if the crowd had been through the dark days with me. To be out there in the arena reminded me that I am one of the best players in the world.
"I've been to hell and back over the past 18 months but I hope tonight I've turned the corner. It's hasn't been pleasant, but I've got through it.
"When I played at the UK Championship I still had cancer hanging over my head and I probably wasn't quite ready to come back. But now all that's behind me I can focus on getting my career back."