Peter Fleming says it is important for Andy Murray to keep his composure on the court if he is to compete with Novak Djokovic.
Defending Indian Wells champion Djokovic thumped Murray in straight sets 6-2 6-3 in their Indian Wells semi-final on Saturday to extend his winning streak over the Scot to six straight since his defeat in the 2013 Wimbledon final.
The Serb has won 17 of 25 career contests between the two as Murray saved three match points, but he was unable to break Djokovic's serve and made 29 unforced errors.
Murray made a sluggish start and failed to challenge the world No 1 while his temper came into question once again with a number of all too familiar outbursts in front of his watching coach Amelie Mauresmo.
Sky Sports pundit Fleming feels the world No 4 plays his best tennis when he keeps his cool and must get back to title-winning ways without the need to lose his temper.
Fleming told Sky Sports: "I think that his best tennis was under Ivan (Lendl) and Ivan basically just said, 'you know what, if you start throwing a rant, I'm out of here - I'm not even going to watch', and Andy does play his best tennis when he's cool.
"You can get energised without getting angry and it did seem there were great lengths of that match where he was just inhibited, where he wasn't energised and he just felt like he was in a box and that's not a fun way to feel.
"He sort of broke out of it by the end of the match, but by then it was too late."
Best at the net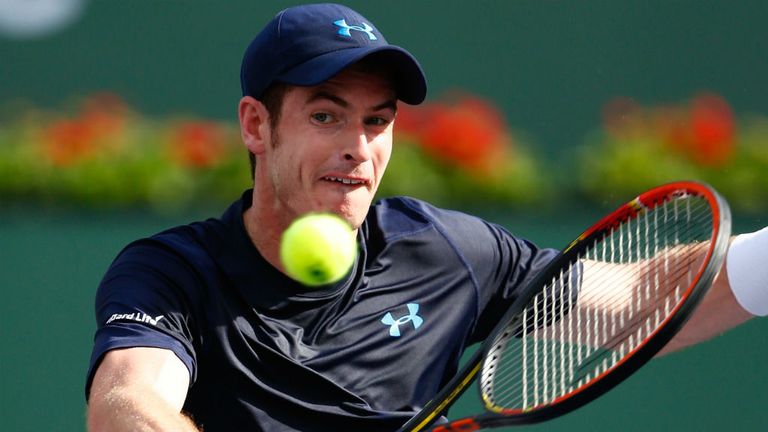 Meanwhile, Barry Cowan believes Murray "has all the ability to become the best player in the world at the net".
"In terms of his movement and the way he reads the game, I'd like to see him hit early returns and come forward," said Cowan.
"I think he really can impose his game. I'd like to see him serve and volley some more because technically he's great at the net.
"At this stage of his career - similar to when Federer was at the same age - he really hasn't bought into how good he can be in that area."
Asked why he doesn't go to the net more, Fleming added: "It's his personality - he doesn't give anything away. It takes real guts for players to come in time and time again.
"You have to buy into the fact that this is going to be a positive and I think that Roger is starting to find out.
"He was playing from the back of the court for seven, eight years. He didn't come to the net except to shake hands and he now is starting to come to the net more. It's a mental thing more than anything else."
Watch all the action from the Miami Open, live on Sky Sports 3, starting on Wednesday 25 March.