Andy Murray surprised by Novak Djokovic's appointment of Andre Agassi as coach
By Allan Valente
Last Updated: 25/05/17 6:59pm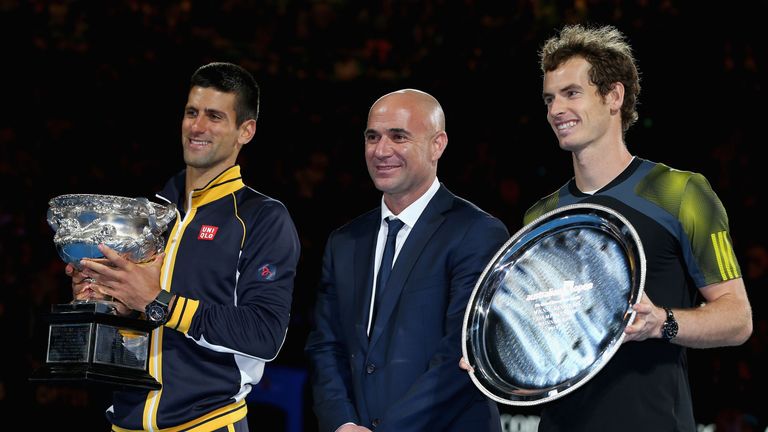 Andy Murray admits he was surprised by Novak Djokovic's appointment of Andre Agassi as coach, but says it is "good for tennis".
Djokovic announced that Agassi will be his coach during the French Open just minutes after losing the Rome Masters final to Alexander Zverev.
Murray, who was beaten by Djokovic in the 2016 French Open final, admitted he was surprised as he did not think Agassi, who won eight grand slam titles, would decide to become a coach.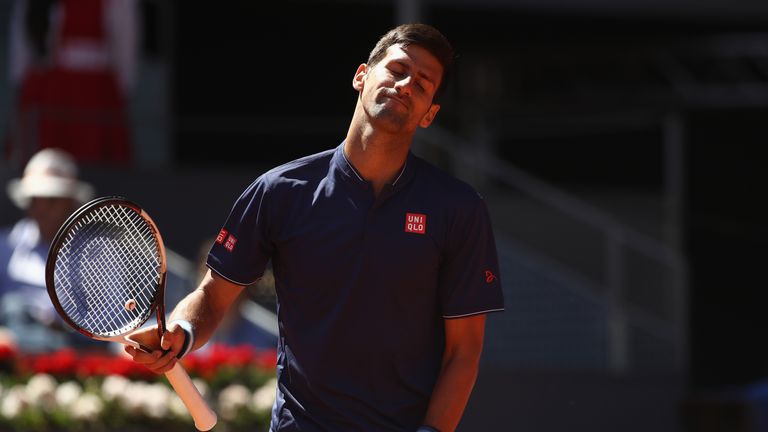 "To be helped by Andre, it's definitely a positive thing for Novak and it's good for tennis. When the great players of tennis stay in the sport, it creates lots of interest," Murray said while speaking at an Under Armour event in Paris.
"I don't know the details of their agreement. But I know that Andre is a man who is very, very busy. He does many things beyond tennis, he has his school in Las Vegas.
"It was a little surprising because I didn't think he would decide one day to become a coach."
Murray has suffered a dip in form this year and, ahead of the start of the French Open on Sunday, admitted it had been hard at times for him to stay motivated since becoming world No 1 last year.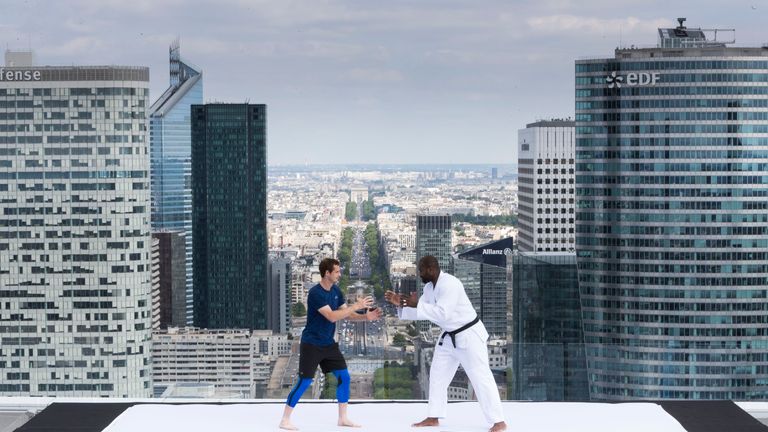 "I got to No 1 in the world at the end of last year and there's been some times this year where it has been difficult to keep up the motivation and set new goals," Murray said.
"But over the last seven, eight years of my career I always wanted to perform my best and play my best tennis at the grand slams and that's still the case now.
"I always feel extra motivation when I come to a slam even if I have been playing badly."
For those on the move, we will have the French Open from Roland Garros covered via our website skysports.com/tennis, our app for mobile devices and iPad, or follow our Twitter account @SkySportsTennis to join in the conversation. Can Agassi inspire Djokovic to become world No 1 again? Have your say...
Sky customers can now upgrade to Sky Sports for an unmissable summer of sport. Upgrade now!