Gerry Armstrong appointed Championships Referee Designate
A series of operational enhancements are also announced including the start of play on the outdoor courts moving to 11am
Last Updated: 07/12/18 12:59pm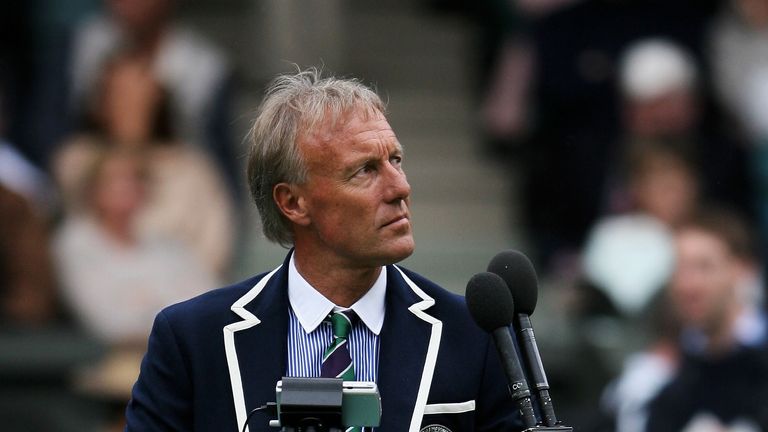 Gerry Armstrong has been appointed Championships Referee Designate by the All England Lawn Tennis Club (AELTC) and will succeed current referee Andrew Jarrett for The Championships 2020.
arrett, who has held the position of Championships Referee since 2006, will retire following The Championships 2019.
During an officiating career spanning 46 years, Armstrong has umpired 13 Championships Finals at Wimbledon, including four Gentlemen's Singles Finals and four Ladies' Singles Finals.
The All England Lawn Tennis Club have also announced a series of operational changes that will come into play from next year's Championships onwards.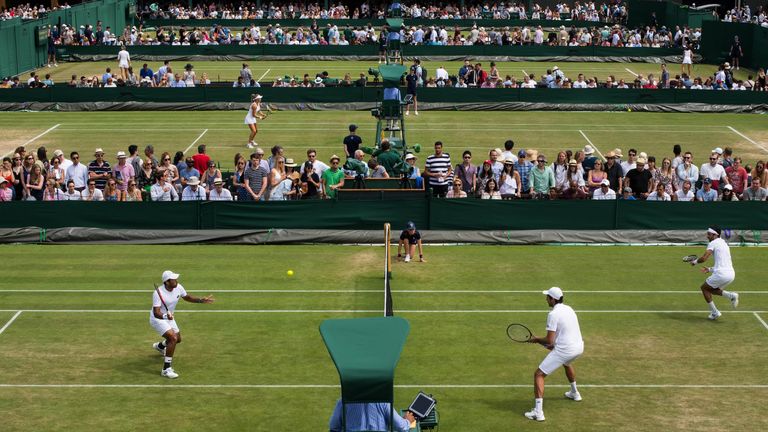 The start of play time for matches on all courts, excluding Centre and No.1 Courts, will move from 11.30am to 11am. This is to allow for greater certainty over completing of the order of play.
Also, after a successful invitation doubles event in 2018, Quad Wheelchair Singles and Doubles events will be staged at The Championships. It will be a knockout format open to men's and women's Quad Wheelchair competitors.
Elsewhere, the Qualifying Competition will be comprised of 128-draw events for both Gentlemen's Singles and Ladies' Singles. As a result, there will no longer be Qualifying Doubles events.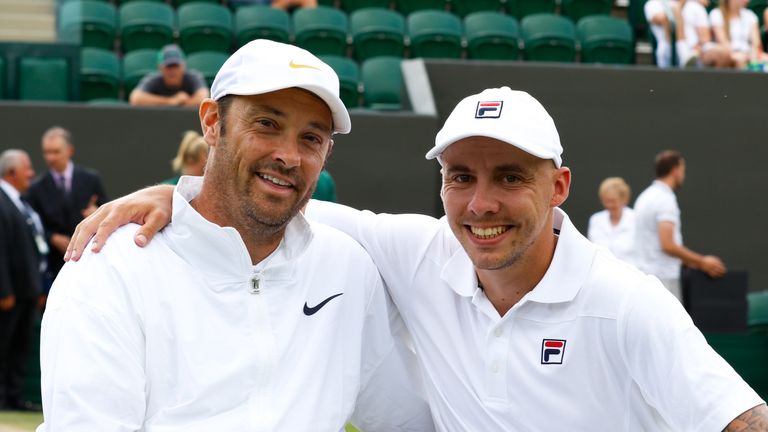 "We are pleased to be making a series of announcements in order to give our competitors, stakeholders and spectators ample time to prepare ahead of next year's Championships," said the Chief Executive of the AELTC, Richard Lewis.
"We are delighted to be introducing Quad Wheelchair Singles and Doubles events, providing the Quad Wheelchair competitors with the opportunity to compete at Wimbledon.
"We are also pleased to be confirming two significant operational decisions in staging two 128 singles draws for the Gentlemen's and Ladies' Qualifying, and in moving the start of play time forwards by half an hour.
"Lastly, the AELTC would like to record its sincere thanks to Andrew Jarrett, who, as our long-standing Championships Referee, has provided us with notice of his intention to retire following The Championships 2019. This has allowed us to appoint Gerry Armstrong as his successor and enable a considerable and important period of handover."
Additional enhancements for The Championships 2019 will be announced at the annual Spring Press Conference on Tuesday 30 April 2019.
We have every major tennis event covered from all angles via our websiteskysports.com/tennis. On the move? Head to our app for mobile devices and iPad, or follow our Twitter account @SkySportsTennis to join in the conversation.