Viktor Troicki has doping ban reduced from 18 months to 12 by CAS
Viktor Troicki has had his 18-month suspension from tennis reduced to 12 months by the Court of Arbitration for Sport.
Last Updated: 06/11/13 1:36pm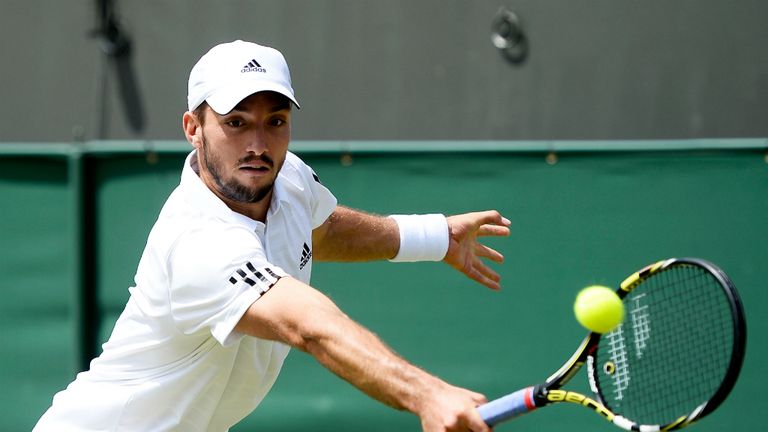 The Serbian was hit with the initial sanction by the International Tennis Federation following an anti-doping tribunal earlier this year.
Troicki was found guilty of refusing to give a blood sample during the Monte Carlo Masters in April and banned from all competitive tennis until January 2015.
At the centre of the case is a disagreement between the player and the doping control officer (DCO) over what happened when he was selected to be tested in Monte Carlo.
Troicki claims the officer gave him permission to miss the test because he was feeling unwell and has a severe phobia of needles, but the official told the ITF tribunal that she had given no such assurance.
He will now be eligible to return to the ATP Tour in July next year after the CAS decided his original punishment was too severe, but Trocki revealed he is devastated that the entire ban was not overturned, and he now believes his "dreams of being a top player" are over.
Statement
In a statement released through his manager, Troicki said: "I hoped that the most difficult period of my career and of my life would be over, and I really trusted the judges I met in Lausanne. I had the feeling that they were really looking for the truth and that they had found it during the hearing.
"Now this decision puts an end to my dreams of being a top player, of reaching the ATP finals and fighting against the best in the world. I worked my entire life for it, and it has been taken away from me in one afternoon by a doctor I didn't know.
"Regarding the TAS (CAS) I can only say that they are humans, and they probably didn't have the courage to go against the ITF releasing me and putting ITF in a bad situation.
"I am sure they feel bad about it, but in the end they will all go back to their jobs tomorrow, including (DCO) Doctor Gorodilova, and I won't.
"I thank everyone who has supported me so far - Novak (Djokovic), Janko (Tipsarevic), my family, my team and everyone who truly believes I am innocent. I won't forget it.
"I have no idea about what to do now or where to go. I hope somehow I will be able to fight back."
A CAS statement read: "The CAS has determined that the player has committed a doping offence, but that his fault was not significant, and has decided to reduce the suspension imposed by the ITF Anti-Doping Tribunal from 18 months to 12 months.
"The CAS panel considered that the DCO should have informed the player in clearer terms of the risks caused by his refusal to undergo a blood test but that, despite the misunderstanding between the player and the DCO, there was no suggestion that Mr Troicki intended to evade the detection of a banned substance in his system."