Andy Murray won't be hiring Amelie Mauresmo's former coach Loic Courteau
Last Updated: 21/01/15 11:43am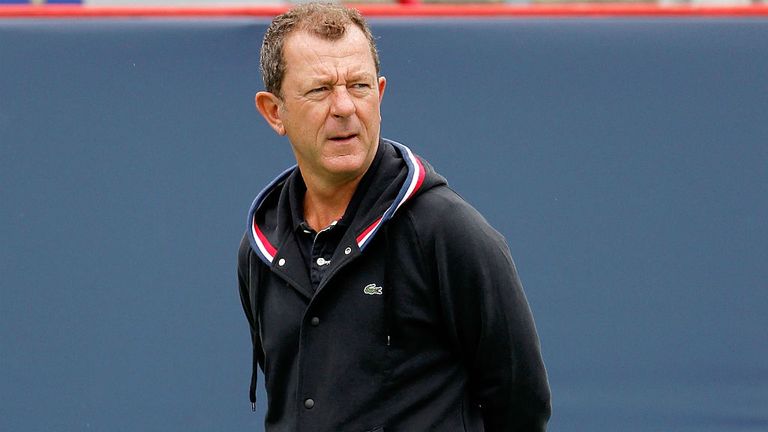 French coach Loic Courteau will not be re-uniting with former pupil Amelie Mauresmo on Andy Murray's coaching team.
Courteau, who spent six years coaching Mauresmo, said in December he had spoken to his compatriot about taking up a role in Murray's camp following the departure of assistant coach Dani Vallverdu.
However, the 51-year-old is set to continue working with France's Julien Benneteau, who lost in the first round of the Australian Open on Tuesday.
No role
Speaking to reporters after his four-set defeat to Benjamin Becker in Melbourne, Benneteau said Courteau would not be linking up with Murray.
"Nice things are still ahead for us," added the 33-year-old, who finished 2014 at a career-high 25th in the world and won the men's doubles title in the French Open.
Speaking in December, Courteau had told L'Equipe: "A few weeks ago I had discussions with Amelie, who spoke with Andy. I had not been able to talk directly with him, as he was leaving the Philippines [after playing in the International Premier Tennis League].
"The plan was to work with him in the year, with a base in England. For the moment, it does not happen. I'm not saying it will not happen, because I do not know. But at the Australian Open, I will be with Julien."