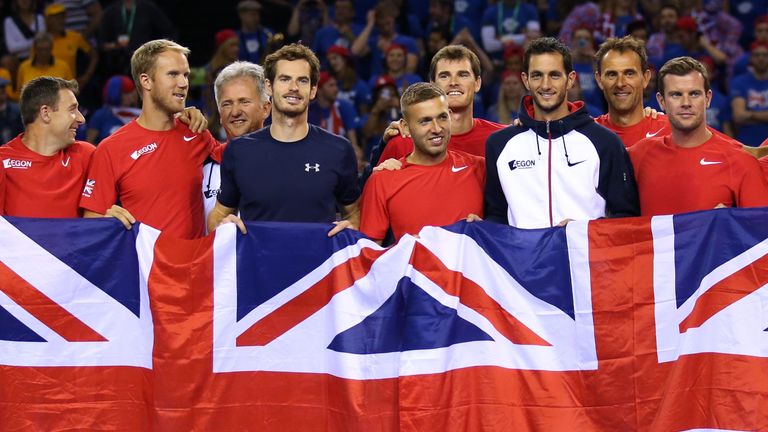 The Great Britain team have arrived in Belgium ahead of the Davis Cup final, despite the terror threat in Brussels remaining at its highest level.
Captain Leon Smith and his players, led by Andy Murray, had been due to fly out on Sunday, but delayed their departure by a day because of the security situation there.
And Flanders Airport tweeted on Monday afternoon: "@DavisCup team GB land safe and sound and look sharp! Watch out @DavidGOfficial (Belgian No 1 David Goffin)!"
On Sunday evening, Belgian Prime Minister Charles Michel announced the threat level in the Brussels area would stay at category four on Monday after it was raised on Saturday because of a "serious and imminent" threat of a Paris-style attack.
The city's Metro system has been shut all weekend and remained closed on Monday, along with schools and universities.
Ghent, where the Davis Cup final is being held from Friday to Sunday, is only 35 miles from Brussels and the 13,000-seat Flanders Expo is sold out for all three days of the final, with more than 1,000 British fans due to attend.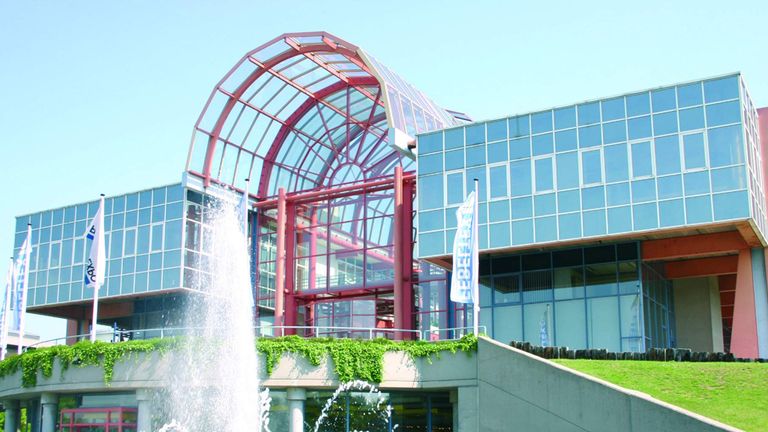 The Flemish Tennis Federation (FTF) is staging the event and its chief executive Gijs Kooken believes the final will go ahead as planned.
"Everything is continuing because we believe it will go on," said Kooken.
"It is an event with international exposure, with 13,000 spectators a day, so it is a risk event, of course, in the current situation - but I'm very confident in our government.
"Of course, you never can predict what will happen next, but I would be surprised if it was cancelled. I'm quite confident that we will play next weekend."
Speaking to Sky Sports News HQ on Monday morning, he said preparations for the event have inevitably been affected by the events in Paris.
"We are monitoring the situation very closely," added Kooken. "You cannot compare the the security plans we had in place before Paris with the ones we have now. It has multiplied on several levels.
"There will be visible and non-visible measures and we will have communication later for the public so they can prepare, but there will be no backpacks allowed into the venue."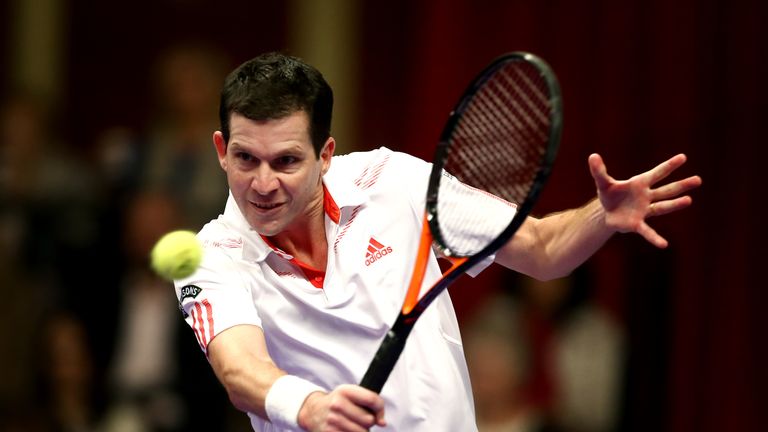 Former British No 1 Tim Henman has, however, cancelled his plans to attend the final.
He was quoted as saying by several national newspapers: "I was going to go, but I am not going any more.
"I was going to take the three girls, I was going to go with my family. With the train and the going over there, I just thought, 'Is it really worth the hassle for them?'
"So we are going to be watching at home."
The International Tennis Federation released a statement on Monday which read: "The ITF and Royal Belgian Tennis Federation (RBTF), in consultation with the relevant officials and our risk assessment and security advisers, are closely monitoring the situation in Belgium and specifically in Ghent.
"As of today there are no changes to the previously published start times for the Davis Cup by BNP Paribas Final between Belgium and Great Britain.
"We are taking every necessary step to ensure the safety of the teams, the spectators, the media and all working staff.  
"As you would expect, a number of specific, additional security measures have been put in place for this weekend's tie."